Christ Community News
Christ Community Church in Collinsville Volume 4, #4 - April, 2021 conservative Congregational Christian Conference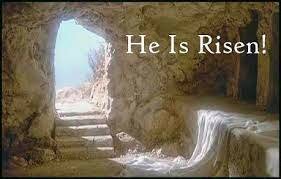 Welcome to the Christ Community Newsletter!
Here you will find news of events inside and outside of the church, articles, opinions, testimonies and other interesting tidbits to inspire and amuse.
If you would like to contribute a short article, testimony, encouraging word or quote, or an interesting or funny church sign, please speak to Rose. Contact info on back page of newsletter.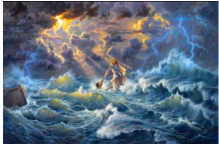 From the Pastor
Nowhere in the Bible does God promise us a life here free of troubles and concerns. He never promised that we would live a perfect life here. That life comes when we are ushered into glory. But, at the same time, God does not leave us on our own here. It's not like God saved us and then said, "Good luck!" Listen to
these words from Psalm 138:
"Though I am surrounded by troubles,
You will protect me from the anger of my enemies.
You reach out Your hand,
and the power of Your right hand saves me.
The Lord will work out His plans for my life—
for Your faithful love, O Lord, endures forever.
Don't abandon me, for You made me."
As we make our way through this life, we encounter all sorts of painful trials. Life isn't easy. Life is full of trouble. The rebellious heart of mankind rears its ugly head in this world. Life can be disheartening; life can be dreaded; some people can literally bring us to fear. But for the believer, for the faithful, the psalmist reassures that God watches over His own. He preserves our lives. The Creator of the universe personally stretches out His hand to protect and preserve us as a loving Father would protect His children.
His right hand—Jesus Himself—saves the repentant lost. He provides the way to escape eternal separation from God caused by our own rebellion against God. That's what it is to be saved. Saved from ourselves by God's grace; God's mercy. And as faithful Christians, we know He WILL complete His plan for our lives. Why? His love, His unfailing love, endures forever...without end. We are
the work of His hands...He will NOT forsake us. Do you feel surrounded and trapped by this world? Do you live as if people are after you? They are out to get you? Put your trust, your faith, your life in the hands of Christ, the very right hand of God Himself, who will save you. He will comfort you, protect you, and work His perfect plan out in your life.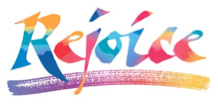 The Elders Corner
Spring is here and our Savior is risen! New fellowship opportunities, video programs, and Bible studies are beginning to "Spring up". Be sure to participate in the activities listed in the bulletin and on our website
The Elders believe the purpose of CCC is to exalt Jesus Christ, proclaim the Gospel, and make Disciples. Therefore we encourage active involvement in existing and future Christian education classes. Adult class begins in Collins Hall at 9:00 a.m. each Sunday
We have been dealing with some buildings and grounds issues including a broken water pipe in the schoolhouse boiler room
2 Chronicles 7:14 "if my people, who are called by
my name, will humble themselves and pray and seek my
face and turn from their wicked ways, then I will hear
from heaven, and I will forgive their sin and will heal
their land." ~ Bob Dubois
CCC YOU TUBE CHANNEL
Check out CCC's new YouTube channel! You can also view any previous uploads that you missed.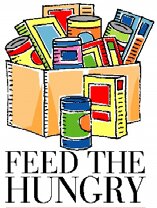 CANTON FOOD BANK NEEDS
"And God is able to bless you abundantly,
so that in all things at all times, having all that you need, you will abound in every good work."
~ 2 Corinthians 9:8 (NIV)
Please bring your donations to church and we will pray over the food and deliver it to the food bank.
The need is for nutritious, non-perishable food items such as: Breakfast cereal
Peanut butter
Jelly
Canned fruit
Bottled juice
Small boxes of sugar Coffee & tea
Canned tuna
Macaroni & cheese
Soup
Canned vegetables
Pasta sauce
Canned pasta (ex., Chef Boyardee) Canned meat (ex., Beef stew) Low salt and sugar free items
We cannot accept any food item that is past its expiration or "best by" date. Thank you!
National Day of Prayer - May 6, 2021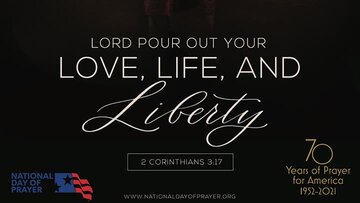 There will be a prayer service from 6:30pm - 8:30pm in the sanctuary
All are welcome!
Join the Technology Team!
We are looking for people who are willing and able to do the following tasks:
- set up (beforehand) and run the slides with song lyrics, videos, etc. during worship services - run the sound board during worship services
- run the video camera equipment during worship services
- run virtual meetings on Zoom, as necessary
- assist others with using Servant Keeper and Faithlife online, as necessary
TECH TEAM FAQ
Why do we need new technology? Haven't we gotten along without it in the past?
People probably said that about Gutenberg's printing press and the telegraph system. These days, it's a fact that many people engage with spiritual matters in a visual, video driven world. During the pandemic, the number of people finding salvation through Jesus Christ on the internet skyrocketed as they searched for answers and meaning during the crisis. If people are looking for truth, we need to be where they are looking, offering quality video/audio outreach. That requires new technology, as well as the old ways which don't change. Also, not everyone is getting back to "normal". Many people are still engaging with virtual church, part or full time, and some of them are likely to continue doing so for a variety of reasons.
How difficult are these technology jobs? What special skills are needed?
It's fine if you don't know how to do these things yet. We will train you! Experience with operating a computer and ability to memorize moderately simple directions will be helpful. The video camera equipment was chosen specifically with ease of use in mind. With training, the jobs are not difficult. Physical requirements: for most jobs you should be able to get up and down the balcony stairs, with the exception of running the slides, which can be done downstairs on the iPad once the service is set up on the software.
Don't we already have people running the slides and the sound board? Why do we need more people?
We're very grateful for the faithful volunteers. However, there is quite a short list of people who can do their jobs when they are unable to be in church! These jobs require some fairly close attention. If other people could be on rotation, and do their part to give everyone a break, all would be able to worship without distraction. In addition, the job of running the video camera equipment is new. Therefore, a team of dedicated individuals is necessary.
Why would we continue to use virtual meetings after the pandemic is over?
We are certainly looking forward to meeting more in person, as soon as possible. But just like many businesses worldwide, churches and Christian organizations have discovered that virtual meetings can have benefits. These benefits include (but are not limited to) allowing participation by people who are homebound, traveling, or have transportation issues. We don't want anyone to be left out. Virtual meetings, conference calls, and hybrid virtual/in person meetings can help with that. We need people who are good at running virtual meetings to help things run as smoothly as possible. If that's you, please speak up.
Contact Information
CHRIST COMMUNITY CHURCH
7 South Street, Collinsville, CT 06019
860 693-6333
Rev. Chris Bauer, Pastor
www.christcommunitychurchCT.org
Rose Beaudry, Newsletter Editor
shoshanasam@yahoo.com
Our Vision: Where we Exalt the Lord Jesus Christ, Proclaim the gospel, and Make Disciples.
Our address is: 7 South St, Collinsville, CT 06020, USA