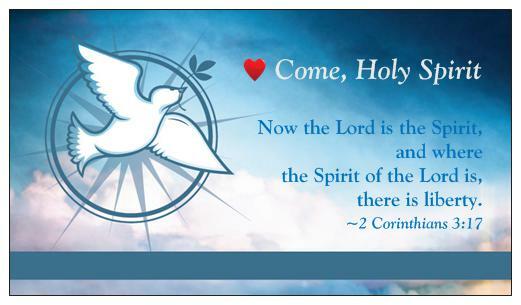 Christ Community News
Christ Community Church in Collinsville Volume 3, #5 May, 2021 Conservative Congregational Christian Conference
Welcome to the Christ Community Newsletter
Here you will find news of events inside and outside of the church, articles, opinions, testimonies and other interesting tidbits to inspire and amuse.
If you would like to contribute a short article, testimony, encouraging word or quote, or an interesting or funny church sign, please speak to Rose.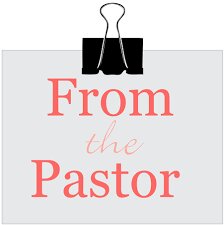 "I passed on to you what was most important and what had also been passed on to me. Christ died for our sins, just as the Scriptures said. He was buried, and he was raised from the dead on the third day, just as the Scriptures said."
1 Cor 15:3-4
We all like to share good news, right? When something good happens, we love to be the first to tell someone about it. From announcing the birth of a child to telling folks about your new job or new car, good news is something we just can't keep back.
Many times the good news we share is something that will bring joy to the recipient. Things like,
Good news, you're hired!
Good news, you're cured!
Good news, you've been accepted!
Did you ever notice that most of the time we hear good news, it's about something that directly affects our lives, and it is something that is already done? Hired, cured, accepted, promoted, ... they are all words that imply something has been done, past tense, taken care of.
The definition of the word "gospel" is good news. Good news about what? Well, on our own, no matter how hard we try to avoid it, we naturally sin in our lives. It's who we are. Nothing we can do about that. While we are naturally sinful, God is naturally holy, perfectly pure, and as such cannot have sin or sinful beings in His presence. That means you and I on our own cannot enter His presence in Heaven, no matter what we do.
In today's passage, Paul says "I passed on to you what was most important and what was passed on to me..." Paul heard the news, and shared the good news with the Corinthians. He didn't make it up. It's good news, it's great news.
And that Good News is, that God Himself has provided (past tense) a way through a perfect substitution so that we CAN enter His presence in Heaven. Paul wrote, "Christ died for our sins. He was buried and was raised from the dead on the third day." The good news is that through Christ, God has forgiven those who believe that Christ did indeed offer Himself as the sacrifice AND was risen from the dead. The good news is that believers can—and will—be in Heaven with God because of what He has done. All past tense. All something already completed. And that's news that we can pass on to others!
The Elder's Corner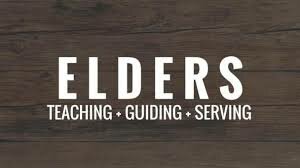 We would like to thank all C.C.C. members and attendees for your patience and understanding during our recent shutdown. Please continue to follow our COVID-19 safety guidelines until the Lord eradicates this pestilence. Let us all strive to keep our church safe,
healthy, faithful and obedient.
The decision has been made to open the sanctuary from 6:00 p.m. until 8:00 p.m. on May 6, 2021 (The National Day of Prayer). All Christians who wish to come in and pray may do so, stay the full time or come and go as you please.
The Elders are in the process of generating a letter of recommendation for ministerial standing in the Conservative Congregational Christian Conference for Pastor Chris. Conference representative for southern New England Rev. Thomas Crumb will interview Chris and his application will be forwarded to the CCCC
Credentials Committee.
April income and expenses numbers are not
available at this time.
Habakkuk 3:2 "Lord, I have heard of your fame; I
stand in awe of your deeds, Lord. Repeat them in our
day, in our time make them known; in wrath remember
mercy." ~ Bob Dubois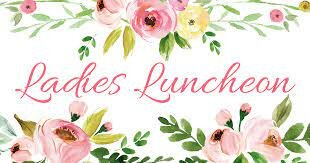 Join us on Saturday, May 22 from 11:30 - 1 PM for a wonderful time of feasting and fellowship! Invite friends! This will be a salad potluck: bring your favorite salad (green, pasta, fruit, etc.). Beverages and dessert will be provided, and we're trusting the Lord to provide an inspiring speaker.
If at all possible, please sign up by SUNDAY, May 16 on the sheet in the Narthex, indicating how many ladies in your group and what type of salad you're bringing. We need an estimate of attendees so we can set up Collins Hall to give everyone enough room.
*** PLEASE also bring a list of ingredients to place by your salad, to allow those with food allergies and sensitivities to decide which salads they can safely enjoy.***
Latest Software/Website Updates

With Patty being under the weather the last few weeks, things are a little behind. But not to worry, in the next month, you should be receiving an email about membership for Faithlife. This will give you the ability to use Faithlife TV, Logos SW, Faithlife Media, and a host of other information that we have with our Faithlife Equip package. Once everyone's information is in Faithlife and the emails go out for you to accept your membership, Patty will be sure to send out links and other information that will help you get to know the opportunities we have with Faithlife.
You can go to www.christcommunitychurchct.org and see how it looks. Please check it out and let Patty know if you have any suggestions, see any typos, etc.
Last but not least, Patty will be starting to work on the Finance part of the software during the month of May to get the tithes/offerings and other finance information that Servant Keeper and Faithlife provide, so that you will be able to check your tithes and offerings, deacon fund, etc.
Zoom Bible Study Discussion Series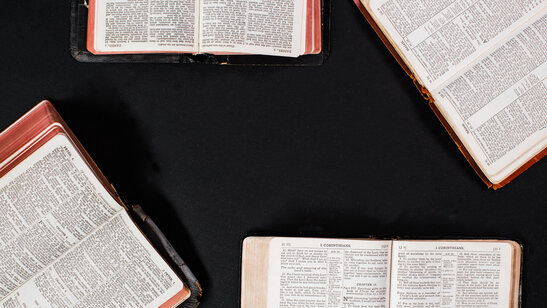 Our ZOOM midweek online sermon discussion group has resumed on Wednesdays at 7:00 PM, led by Kevin Salch. Look for an updated link and info by CCC email.
Also, we are hoping to create more groups so that those who are not available on Wednesday evenings can participate. Please contact the Church Office if you are interested and available on another evening, say, on Thursdays.
Pastor's Roundtable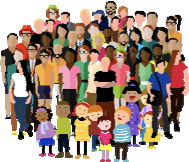 This gathering is usually on the fourth Sunday of each month, to help all interested parties find out more about what is happening here at CCC. We will meet following the service in Collins Hall, observing social distancing. We will discuss whichever events or issues are most appropriate that day. Snacks will be provided.
Healing Prayer Meetings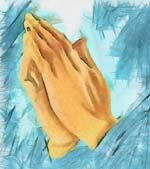 Starting Tuesday, April 20, there will be a weekly Healing
Prayer meeting at The Law's house from 7 -8:30pm. There will be beverages and light snacks as well.
Feed the Hungry - Canton Foodbank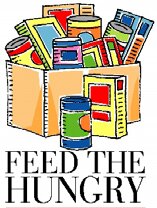 "And God is able to bless you abundantly,
so that in all things at all times, having all that you need, you will abound in every good work."
~ 2 Corinthians 9:8 (NIV)
Please bring your donations to church
and we will pray over the food
and deliver it to the food bank.
The need is for nutritious, non-perishable food items such as: Breakfast cereal * Peanut butter
Jelly * Canned fruit * Bottled juice
Small boxes of sugar Coffee & tea
Canned tuna * Macaroni & cheese
Soup Canned vegetables
Pasta sauce Canned pasta (ex., Chef Boyardee)
Canned meat (ex., Beef stew)
Low salt and sugar free items
We cannot accept any food item that is past its expiration or "best by" date. Thank you!
On the fourth Friday of each month, there will be a Men's Fellowship at The Log HouseRestaurant on RT 44 in Barkhamsted.
Meeting time is 5:00 PM. The food is great and the prices reasonable. The men will be meeting in the backroom of the restaurant The next meeting will be on May 28. All are welcome!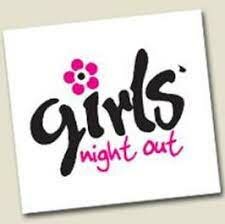 Starting in June, we will resume Girls' Night Out at George's Restaurant in Unionville,
It will be on the third Thursday of the month, We'll have a reserved table and meet at 6:30PM.
Please join us for great food and fellowship! All are welcome. Our first gathering will be on June 17.
Baby Bottle Drive Fundraiser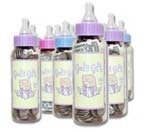 Benefit: The Crisis Pregnancy Center, Inc.
A baby bottle drive is a fun way for whole families to participate in crisis pregnancy ministry. On Mother's Day (5/9) take a baby bottle home, fill it with pocket change or a donation, and return it on Father's Day (6/20).
It's that simple. Change changes lives!
For a "touchless" donation without using a bottle, you may simply write a check to The Crisis Pregnancy Center with "Baby Bottle Fundraiser" in the memo line, and drop it in the offering basket.
The CPC is a non-profit Christian organization and does not generate any income from its services. It is only because of our regular local support that we can keep our doors open and the assistance provided available. COVID-19 has made loving donations of any amount more important than ever.
All donations are most gratefully received.
If you need us, we're here...
The Crisis Pregnancy Center is a Christian Prolife Center that assists women to make life-affirming decisions by helping them to make plans to keep and parent their babies, or to make an adoption plan by providing them with compassionate and loving emotional, physical and spiritual support.
We offer free pregnancy tests, material assistance and teaching materials. We have helped mothers to become better parents through use of our teaching materials and we have helped women make decisions to choose abstinence. Additionally we have assisted mothers to become self sufficient by providing them with additional support through our work as liaisons with the schools so that mothers may continue their education. We also provide help with finding housing, child care or getting a job.
Since opening in 1983, we have saved nearly 1500 babies through a compassionate presentation about the truth of abortion and the love and saving grace of Jesus Christ. We have ministered to over 4000 women and have seen more than 600 women make decisions for Christ. Additionally we have ministered to more than 800 women through our Post-Abortion Ministry. This ministry was the first of its kind in CT and the 10th of its kind in our nation.
Deborah J. Laws, Executive Director https://thecrisispregnancycenterct.org/
Our address is: 7 South St, Collinsville, CT 06020, USA