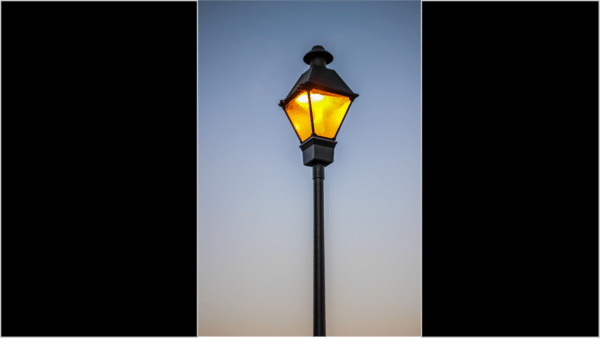 The Lampstand
The Newsletter of Christ Community Church March 2021, Second Attempt
OOPS!
"Oops," it what you say when you did something wrong. I accidentally sent out the March Newsletter long before it was finished. So, this is. the second attempt.
In Faithlife, where the newsletter is assembled, there is a button named "Save," it is next to another button named "Publish." I meant to click on "Save," but I actually clicked on "Publish." This immediately sent out the newsletter. So glad they don't trust me with something really dangerous, like the nuclear button!
OUR NEW CHURCH HOME!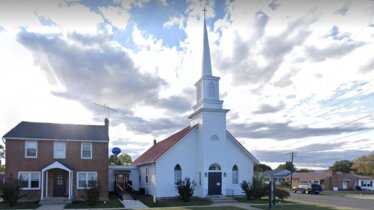 Our New Church! 300 S. Artizan Street, Williamsport, MD 21795.
Our first Sunday worship service will be Palm Sunday, March 28, 2021 at 9:30 am.
We will have a guest preacher that Sunday. His name is Michael Rokenbrodt. He is a seasonal missionary in Uganda. Some of you may have met him when we hosted the AFLC Annual Conference in Pennsylvania, nearly two years ago.
Michael is also a seminary student at our seminary in Minneapolis. He contacted me and said he was available to preach on Palm Sunday. He is coming to visit his brother in Nottingham, MD, which is north-east of Baltimore along I-95.
So, we have an exciting day to begin worship in our new building. God has led us to this place, let's continue to follow God and His Word to guide us to serve the people of the area around the church with God's love, and share the greatest, best news of salvation in Jesus! Just as those who shouted praises of Hosanna to Jesus, so our lives of living, giving, serving and loving through the power of the Holy Spirit, following Jesus, we will see lives changed!
We will also be holding our Holy Week services on Maundy Thursday, April 1st and Good Friday, April 2nd. Both services will begin at 7:00 pm. Just a reminder, we do not have the Wednesday evening Lenten service during Holy Week.
The date set for closing on the purchase of this property is Thursday, March 18th at 3:00 pm. So set a reminder to be in prayer at that time so everything goes smoothly. It seems like every day since we voted to purchase this church, there is a continuous need to make sure the items which need attention, get the attention they need.
We have received the very generous grant from AFLC home missions of $75,000. This will enable us to accomplish the many things we need to make this place of Christian life, a place for all. It may take time for some of those projects to be completed.
A reminder for anyone who needs accessibility to the church, that the main floor is accessible and there is an accessible bathroom on the same level as the sanctuary. Only the basement remains inaccessible at this time.
Prayer For Giving This Church To God!

Sunday, March 21st at 3:00 pm we will gather together in the Sanctuary of our new church. The purpose is cover the entire church with prayer. We will start with prayers of thanksgiving in the sanctuary. Then we will split up and pray over every room, table, chair, etc. We are asking that God will use everything and everyone in this congregation for His glory and for His will to be done in and through this congregation. Prayers of protection inside, outside and throughout the new facility. I pray you can join us then!
In the Service of Jesus,
Pastor Kris
Sundays at 6:30 pm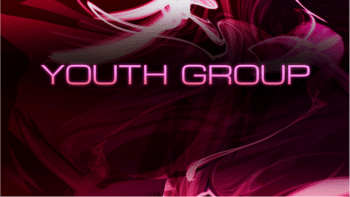 Starting Sunday, March 21st at 630 pm, the youth will be meeting at the new church, 300 S. Artizan St., Williamsport, MD 21795.
Please pray for our youth leaders, Jessica Nikunen and Moriah Graham. They are faithful, dedicated followers to equip our youth for their journeys of faith.
Church Council
At our annual meeting on February 14, 2021, Andy Koontz was elected to his second term as Deacon, Ernie Giancola and Craig Wasilius were elected to their first terms as Deacons. Rick D. Wilson continues to serve as a Deacon. Elders are Jody Koontz, Josh Wilson and Pastor Mark Benz. Pastor Mark was reaffirmed as an elder. Rick G. Wilson is stepping down from his elder position for now. Pastor Kris is also a voting member of the council
At the first council meeting on February 28, 2021, Andy Koontz was elected as President, Ernie Giancola as Vice President, Josh Wilson as Secretary and Craig Wasilius as Treasurer.
Please be in prayer for the leaders of our congregation. It is a very busy time with getting things ready and starting in a new facility. Pray for their spiritual protection as well as their openness to being lead by God in their daily lives.
Crossways Bible Study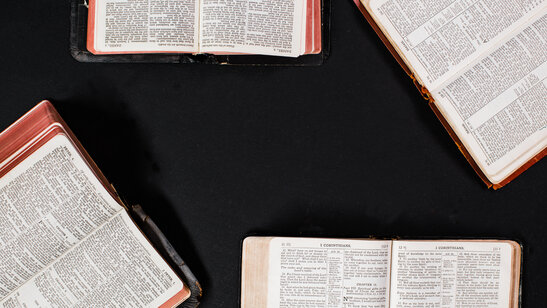 Crossways Bible Study meets every Tuesday evening from 7-8:30 pm. We have been meeting at the Beaver Creek School House. However as of Tuesday March 23rd we will be meeting at our new Church, 300 S. Artizan St., Williamsport, MD 21795.
You can join us anytime. You don't have to have been at previous Crossways studies. In addition to the Crossways materials, Pastor Kris is taking us through the key points of the books of the Bible. So far we have gone through Genesis and have started into the book of Exodus.
It is always a blessing to be with brothers and sisters studying, learning, and growing in knowledge and faith. Won't you join us?
The American Heritage Series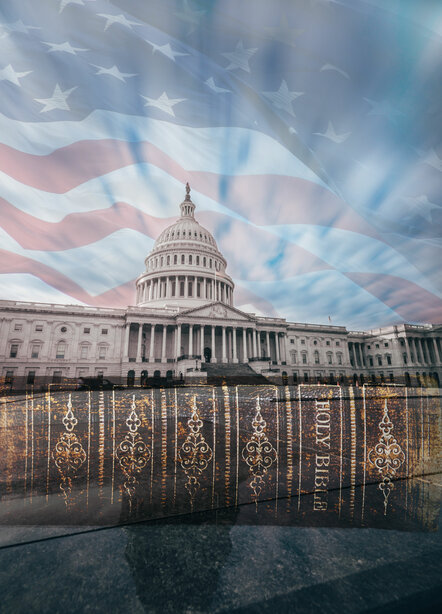 Each Wednesday night throughout Lent at 7 pm we are gathering both in person and online to learn how much the foundation of our nation was created around the Word of God. That is why this picture has been altered to show the Bible as the foundation of the Capitol, with the US Flag in the sky above. Paula Nyman did the photo editing for this image.
Starting Wednesday, March 24th we will have our first Wednesday evening Lenten service tour new church, 300 S. Artizan St., Williamsport, MD 21795.
We are using David Barton's production, "Building on the American Heritage Series." David Barton's is a historian with great memory recall and is able to point us to the actual books and documents which our founding fathers used to shape our government.
The series is actually much longer than the six times we are using it for Lent. Pastor Kris hopes to continue this on Wednesdays following Easter, which is on April 4th this year. However, whether or not we can stream it every Wednesday after Lent depends on having the people available for running the technology. Are you interested in learning the technology to live-stream our worship services? Let Pastor Kris know!
Rescue Mission Meal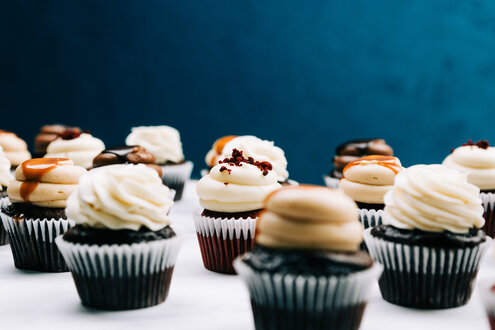 Wednesday, March 31st we will be serving at the Rescue Mission. Every month with a fifth Wednesday, we serve with our brothers and sisters from St. Paul's Lutheran Church in Leitersburg. We alternate with St. Paul's, one congregation serving dinner, and the other congregation serving desserts and drinks. Our supplies need to be delivered by 6:45 pm. We also need a few people to help serve.
This time we are providing lemonade, bottled water, and asking for cupcakes. If you can help out please Call/Text Jeanine Horst, (301) 988-4249 if you can help!
Maundy Thursday, 4/1/2021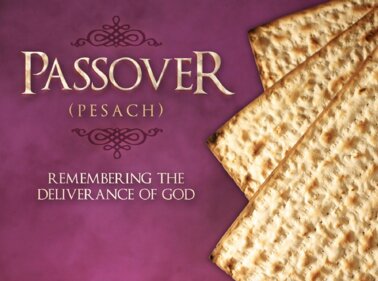 Maundy Thursday, April 1st, we will gather at 7 pm at our new church, 300 S. Artizan St., Williamsport, MD 21795, to celebrate communion. Maundy Thursday is the day we remember when Jesus was celebrating Passover with his disciples. During that celebration with remembers God's great work of delivering the Israelites from the bondage of slavery in Egypt.
Communion comes out of the Passover celebration. It is important to know the roots of our faith in the Old Testament, to better understand what it is we have been given in the sacrament of communion.
Won't you join us this Maundy Thursday?
Good Friday, 4/2/2021

Join us on Good Friday, April 2nd at 7 pm at our new church, 300 S. Artizan St., Williamsport, MD 21795.
As you know Pastor Kris continually says that Good Friday is one of the most important days to worship in the year! It is vital to understand what Jesus did in paying for your sins. The more people realize this, the more they will desire to surrender their lives to the Lordship of Jesus!
This is a somber time. Knowing the depths of Jesus' love for you will make the joy of celebrating the resurrection that much sweeter. Won't you join us?
Easter/Resurrection Sunday, 4/4/2021
Easter, or, Resurrection Sunday, April 4th, join us for worship at 9:30 am at our new church, 300 S. Artizan St., Williamsport, MD 21795.
We know that Jesus is truly God because of the resurrection. He vanquished eternal separation from God, sin and Satan's power, when He rose from the dead. The resurrection, which is linked in the Bible with Passover is the greatest deliverance God has ever brought to us! Won't you join us?
Have Something to Donate at Church?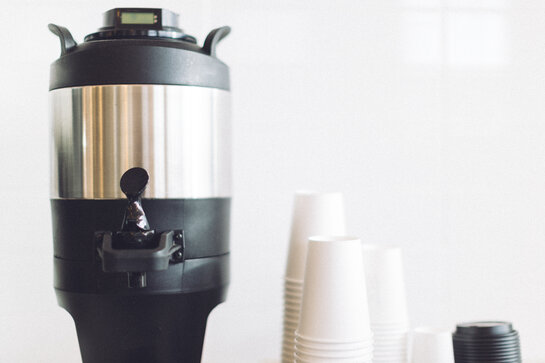 Debbie Wasilius had a great idea. She has volunteered to be the donation coordinator. Not for money, but for tangible goods, like this coffee maker. What if 12 people had the idea to donate a new coffee maker. Well we are all excited about drinking caffeinated coffee at our new congregation, but we can't use 12 coffee makers.
Debbie is keeping a list of things people have already told us about their wanting to donate. So, if you have something you'd like to give, please contact her. Here is her information:
Call or text: (301) 988-0820
email: Deborah.wasilius@gmail.com
Church Cleaning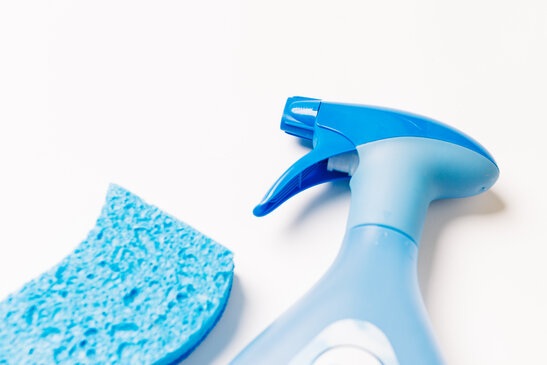 Saturday, March 27th, 8-10 am. We need to clean the church. Bring your supplies and help get the church ready for worship on Palm Sunday.
Magnifying God, Growing Together, Engaging Lives!
Our address is: 300 S Artizan St, Williamsport, MD 21795, USA