Weekly Newsletter
May 29th, 2022
What's Going On?
Welcome to our weekly newsletter, or what is referred to as our e-bulletin. We will still continue to produce a printed copy of our weekly bulletin but this electronic version will also be sent out and give you peace of mind knowing it travels with you everywhere your smart phone does too. You will find that this electronic version allows you to save events directly to your calendar as well as join groups with the click of a button.
We hope to include more features in the future such as prayer lists and other things of note. Enjoy this edition and stay tuned for more!
Invite others to sign up for the newsletter as well.
This Week
Pastor Jim
The Imminent Return of Jesus
Mark 13:32-37
W.A.R. - We Are Redeemed Youth
Come Join the FUN this Thursday at 7:00 PM
Rescue Mission of El Paso
Men's walking shoes needed
All Sizes
New Or Gently Used (no holes please)
Vacation Bible School 2022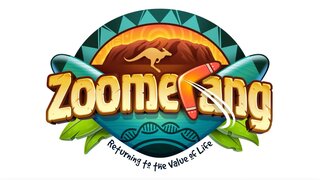 Vacation Bible School also known as VBS is coming up June 27 - July 1.
Online Registration is open here www.ccrgep.org/VBS-registration please register your children and share the link!
Still looking for specific volunteers - Crew Leaders, Photographer and those who are willing to help setup and tear down as well. Mandatory Meeting for all who are volunteering and who would like to volunteer - following each service next week May 15th
Youth Retreat - YTHCON "Fearless"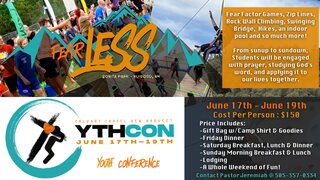 Theme is fearless and the retreat is at Bonita Park
Contact Robert and Amanda Esparza if interested.
Fundraisers:
Hire a Youth
Donation Jar on Counter
Starbucks Coffee Sale
Fundraising Opportunities Available / Funds Due Today!
See Amanda and Robert to find out where your child(ren) stand(s)
Register - Use QR Code or Link at Bottom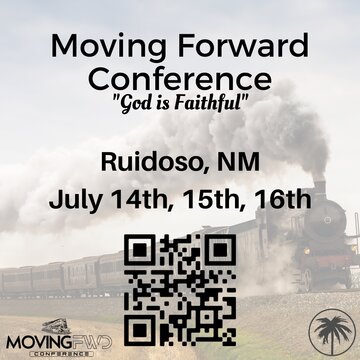 Register online in order for them to get an accurate head count for seats and for a free BBQ dinner on the first evening.
MCM Elegante Rooms Are Booked Up
Hampton Inn - 575-378-1199
Best Western - 575-257-3600
From the Pastor's Devotion
As Paul closes out his first letter to Timothy he leaves him with simple instructions and all who would call themselves men of God (includes women also by the way). If you consider yourself to be of God the. You are to have direction in your life. That direction is to flee from these things. These things come from the verses before in which Paul says the love of money is a root of all kinds of evil and leads to many pursuits. These pursuits driven by the love of money are what Paul says to flee - not just walk away from but flee and run in the opposite direction from. Money or a love for it is never a good motivator or a good compass for what we choose to pursue and direct our lives toward. Those who are of God should not be driven by a love of money. However Paul also shows that we are not supposed to have an empty life without any pursuits whatsoever. Instead he writes what we are to pursue: righteousness, godliness, faith, love, steadfastness and gentleness. These are the things we are free to pursue and chase after. We can devote our lives to these things and we will not waste our lives. We can pursue them for ourselves and we can pursue them for others as well. To pursue these things however they are in the opposite direction of the pursuits in the love of money. What are you pursuing today in your life? May we in our love for God as people of God pursue righteousness, godliness, faith, love, steadfastness and gentleness.
NEW OUTREACH MINISTRY
You can now give directly to Radio Outreach to support sending the Gospel out over radio on KELP - select the Radio Outreach fund when giving through FaithLife giving.
DOWNLOAD AND GET CONNECTED TODAY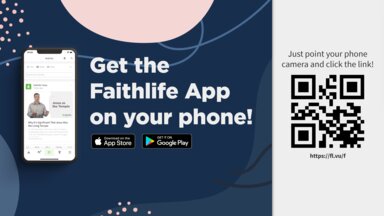 Create your account and then search for Calvary Chapel Redeeming Grace and join our group and enjoy all the benefits.
Logos Bible Software Library
Join Small groups
Enjoy Faithlife TV on your favorite streaming device
Give through the APP
Follow the Service Presentation through Faithlife Study Bible or Logos App
So much more
Our address is: 11505 Confederate Dr, El Paso, TX 79936, USA