Weekly Newsletter
June 12th, 2022
What's Going On?
Welcome to our weekly newsletter, or what is referred to as our e-bulletin. We will still continue to produce a printed copy of our weekly bulletin but this electronic version will also be sent out and give you peace of mind knowing it travels with you everywhere your smart phone does too. You will find that this electronic version allows you to save events directly to your calendar as well as join groups with the click of a button.
We hope to include more features in the future such as prayer lists and other things of note. Enjoy this edition and stay tuned for more!
Invite others to sign up for the newsletter as well.
This Week
Majoring in the Minors
Book of Nahum - God Cares
God Judges
Nahum 2:1-13
W.A.R. - We Are Redeemed Youth
Come Join the FUN this Thursday at 7:00 PM
Men's Bible Study
Tuesday June 21st 6:30 PM at the church
Pneuma - Marriage Ministry
Next date night is scheduled for Wednesday June 15th 6:30 PM at the church.
Dinner is potluck - signup sheet is on the Pneuma-Marriage Faithlife group.
Solving another great Sherlock Holmes mystery together. Come join us for fun and laughter and great fellowship.
Rescue Mission of El Paso
Men's walking shoes needed
All Sizes
New Or Gently Used (no holes please)
Vacation Bible School 2022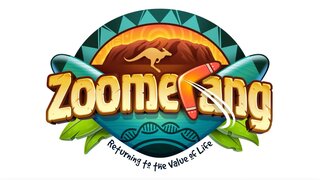 Vacation Bible School also known as VBS is coming up June 27 - July 1.
Online Registration is open here www.ccrgep.org/VBS-registration please register your children and share the link!
VBS Door Hangers are printed and available at Church - take some home with you to hang in your neighborhood and invite to VBS!
There is still space for volunteers - Help Set Up and Tear Down each day and many other needs. Sign up and see Robert or Amanda Esparza.
Youth Retreat - YTHCON "Fearless"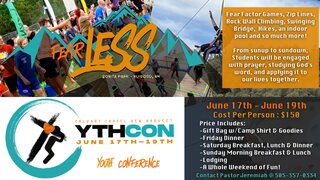 Upcoming Events
Download
Sunday, June 12th  •  9:00–10:30 am (MST)
Download
Sunday, June 12th  •  11:00 am – 12:30 pm (MST)
Download
Maintenance, Upkeep and special projects required as needed for the church operation and safety.
Saturday, June 18th  •  8:00 am – 12:30 pm (MDT)
Register - Use QR Code or Link at Bottom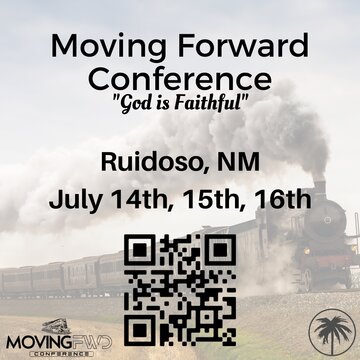 Register online in order for them to get an accurate head count for seats and for a free BBQ dinner on the first evening.
MCM Elegante Rooms Are Booked Up
Hampton Inn - 575-378-1199
Best Western - 575-257-3600
From the Pastor's Devotion
Paul in Titus writes about when our salvation came. It is important to know and always remember our salvation didn't come except when first the goodness and loving kindness of God our Savior appeared. It was then that He saved us. We weren't saved by good works and we weren't saved because we did good works first. We didn't deserve or earn righteousness and we weren't righteous. We were sinful, stained by unrighteousness, yet the goodness of God and His loving kindness appeared before us in Christ Jesus. Dying for our sins and giving us His own righteousness in place of ours. Paul then goes on to let us know that according to His own mercy He then washed us - removed our sun cleaned the stain of unrighteousness from us through the washing of regeneration and renewal. Literally remaking, and rebirthing us to be righteous and holy through His Holy Spirit. Why is it important to remember we didn't deserve salvation or earn it? To be forever grateful to God's grace and loving kindness and to never withhold sharing the same gospel from anybody we might deem unworthy - for we are all unworthy. Why is it important to know we are washed and renewed not by our own works but by the Holy Spirit? So we remember that we are not what we were but we are brand new - a new creation in Christ Jesus. Not by our works - so we must not depend on them but through the Holy Spirit so we must continue to go to Him and rely on Him to renew us and restore us in the lifetime process of sanctification. We are saved, and set apart as holy because of the Father Son and Holy Spirit and nothing else.
NEW OUTREACH MINISTRY
You can now give directly to Radio Outreach to support sending the Gospel out over radio on KELP - select the Radio Outreach fund when giving through FaithLife giving.
DOWNLOAD AND GET CONNECTED TODAY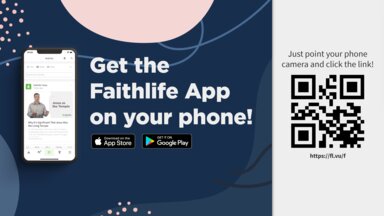 Create your account and then search for Calvary Chapel Redeeming Grace and join our group and enjoy all the benefits.
Logos Bible Software Library
Join Small groups
Enjoy Faithlife TV on your favorite streaming device
Give through the APP
Follow the Service Presentation through Faithlife Study Bible or Logos App
So much more
Our address is: 11505 Confederate Dr, El Paso, TX 79936, USA