Weekly Newsletter
June 26th, 2022
What's Going On?
Welcome to our weekly newsletter, or what is referred to as our e-bulletin. We will still continue to produce a printed copy of our weekly bulletin but this electronic version will also be sent out and give you peace of mind knowing it travels with you everywhere your smart phone does too. You will find that this electronic version allows you to save events directly to your calendar as well as join groups with the click of a button.
We hope to include more features in the future such as prayer lists and other things of note. Enjoy this edition and stay tuned for more!
Invite others to sign up for the newsletter as well.
This Week
Pastor Jim
Wake Up, Throw Off, and Put On
Romans 13:11-14
W.A.R. - We Are Redeemed Youth
Come Join the FUN this Thursday at 7:00 PM
Rescue Mission of El Paso
Men's walking shoes needed
All Sizes
New Or Gently Used (no holes please)
Powdered Laundry Detergent is also needed
Vacation Bible School 2022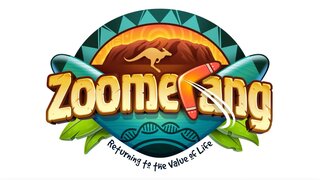 Starts TOMORROW!!! Volunteers Come at 7:15 AM
Registration at the Gate from 8:00 AM - 8:30 AM
Online Registration is closed now but we will have registration tables open for walk-ins.
Grab Lunch or Dinner and Support Our Youth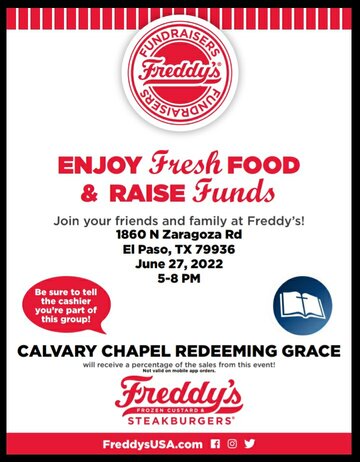 Come for Lunch or Dinner - anytime between 10:00 AM and 10:00 PM - must be Eastside location and must mention Calvary Chapel Redeeming Grace.
We will be going for lunch after VBS - 1:00 PM
Register - Use QR Code or Link at Bottom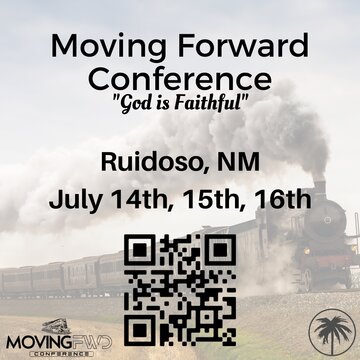 Register online in order for them to get an accurate head count for seats and for a free BBQ dinner on the first evening.
MCM Elegante Rooms Are Booked Up
Hampton Inn - 575-378-1199
Best Western - 575-257-3600
From the Pastor's Devotion
It may or may not be apparent to us but this world and its system and culture are against God and against us as children of God. Jesus said in John that the world doesnt know us because it didnt know Him. He said the world hates us because it hated Him first. Jesus also spoke encouragement that be of good cheer for He has overcome the world! Jesus did - through the cross Jesus defeated every last enemy we had - sin and death both defeated by His death and resurrection. John the apostle also records for us here that not has Christ overcome the world but we AlSO can overcome the world!!! HOW? By our faith in Christ Jesus as Lord and Savior and Forgiver of our sins. It is by our faith we assure our victory over the world - so if you have faith remain in faith and be assured of overcoming in Christs name! If you want assured victory then trust in the name of Christ now - for salvation and forgiveness of sin.
NEW OUTREACH MINISTRY
You can now give directly to Radio Outreach to support sending the Gospel out over radio on KELP - select the Radio Outreach fund when giving through FaithLife giving.
DOWNLOAD AND GET CONNECTED TODAY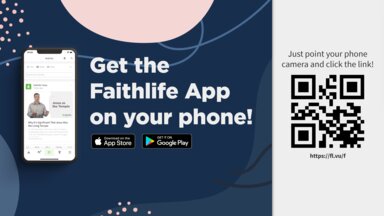 Create your account and then search for Calvary Chapel Redeeming Grace and join our group and enjoy all the benefits.
Logos Bible Software Library
Join Small groups
Enjoy Faithlife TV on your favorite streaming device
Give through the APP
Follow the Service Presentation through Faithlife Study Bible or Logos App
So much more
Our address is: 11505 Confederate Dr, El Paso, TX 79936, USA