Celebration Church @ Arrow Heights is giving you this free subscription!

As a member of the church, you and your family can experience a deeper Bible study experience, family-friendly TV, Ebooks and access to amazing Bible software to study together. Here is everything you get...
Faithlife TV
Faithlife TV - From Faithlife Original films, travel over 2,000 years ago and discover caves from the time of Jesus, adventure together with family-friendly movies and enjoy Bible-based cartoons for your kids. Faithlife TV provides "safe for the whole family" entertainment. And, if you want to learn from the top Bible scholars in the world, we have informative lectures that will help you go deeper in your Bible study.
Or
Access on your Smart TV or other streaming device
Faithlife Study Bible App
You can use the Faithlife Study Bible to read the Bible and follow along during Sunday Service. access thousands of study notes, photos and more.
Bible Software & Bible Study Resources
Every Christian wants to study the Bible, and now anybody can. You now have access to a powerful Bible study software to study any Bible passage or topic. Faithlife makes deep Bible study accessible, whether you're studying in groups or individual bible study.
When you sign-in and create your account, just click LAUNCH APPS to learn how to download a copy for your desktop, access the web version and more.
Online Giving
It's easy to make one-time and recurring gifts online!
Learn About Upcoming Events and More!
You'll first need to create a Faithlife account, if you don't already have one. Click here to do that.
Thank you so much for choosing to be a part of what God is doing at Celebration Church @ Arrow Heights. We are happy you're here! Please reach out if you'd like more information.
Join Our Church Group Now!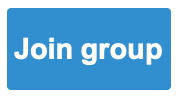 Welcome to Celebration
Our address is: 1120 Arrow Ave, Anderson, IN 46016, USA