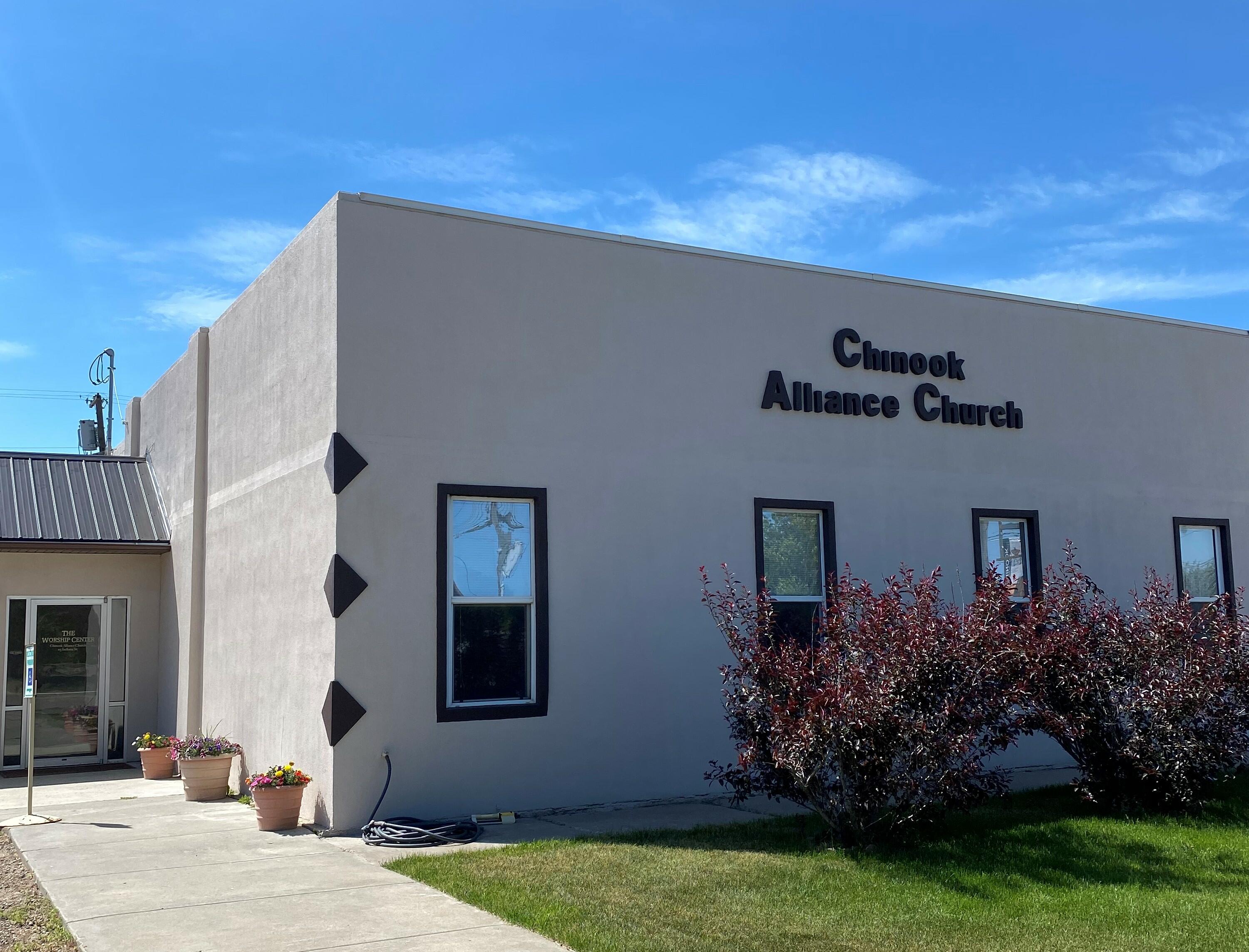 Chinook Alliance Church
March 21, 2021
Announcements and Upcoming Events
The community is invited to join our 2nd annual Palm Sunday Parade through town! Gather at the Presbyterian Church of Chinook at 2:00 P.M. on Sunday March 28. Decorate your vehicles with posters, balloons, etc. and enjoy the fun of bringing cheer to our community! We also need people to come out and wave from your homes as we drive by, so be watching (or listening!) for us that afternoon!
Our hearts and prayers go out to Barb Weber's family in your time of loss. As Barb's church family, we feel a deep sense of loss along with you. While we greatly miss her, we have the shared hope in Jesus that one day (soon!) we will be reunited with her and all those who have longed for his appearing.
All are welcome to attend the various planned gatherings to celebrate Barb's life. There will be a viewing at Wilderness Funeral Home on Tuesday, March 23rd from 7-9 pm. The graveside service will take place at Harlem Cemetery on Wednesday, March 24th at 9 am. The memorial service will be held at the Commercial Building (Blaine Co. Fairgrounds) on Wednesday, March 24th at 11 am. Following the memorial service there will be a luncheon.
There are some Bibles available in the worship center foyer to give away during the Easter season. PLEASE NOTE: These Bibles have very small print, so it would be best to give them to people who have good eyesight. Each Bible will come with an insert of helpful verses.
If you are willing and able to serve our church by cleaning it, please sign up for a month of ministry. The signup sheet is on the bulletin board in the foyer. Thanks!
We are open for public worship gatherings! Sermons will be posted on the website and our YouTube channel as well.
If anyone is interested in volunteering in the AV booth, please let Chelsie Fox know at chelsiefox18@yahoo.com. There will be training for those interested in serving.
If you are not receiving emails, try checking your junk folder as they may be going there instead of your inbox. If you would like to be on the email list, you can fill out the connection card at the bottom of the bulletin.
Let us get to know you!
Please take a moment to send us your information so that we may stay connected with you. Your information is carefully managed and protected.
How did you hear about us?