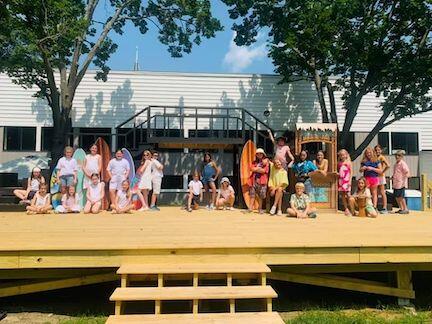 Summer Session Workshops Going Strong
WIPEOUT! was the latest PIne Street Players production to use our new outdoor performance space. Christ Church has provided much needed community and learning for children and teens this summer.
Please Note Change: Masks Strongly Recommended Indoors
Because New Hampshire (and Rockingham County) has entered the "substantial spread" category of Covid-19 infection, we are encouraging a change in our "Masks Optional but Welcomed" policy to that of "Masks Strongly Recommended" for those worshipping indoors on Sunday mornings and using our buildings. As a community called to love one another as Christ loves us, wearing masks indoors is a proven way to reduce the spread of Covid-19, even for the vaccinated, especially the highly contagious Delta variant spreading. The following two websites are very helpful.
https://www.covid19.nh.gov/
https://www.cdc.gov/coronavirus/2019-ncov/index.html
We encourage all those who can to get vaccinated.
Elizabeth Sharp turns 101 on Aug. 22
We give thanks for our own Betty Sharp, a resident of RiverWoods, who turns 101 years young and old on August 22. Her daughter Laura recently thanked the church for the altar flowers that were delivered some weeks back to her room. May God bless her.
Remembering Amory Kezar
A Celebration of Life of Amory Kezar, son of Lucy and Randy will take place this Saturday, August 14 at 1:00 p.m. with a reception to follow in the Parish Hall. Amory died on December 24, 2019.
Rest eternal grant to him, O Lord; And let light perpetual shine upon him. May his soul, and the souls of all the departed, through the mercy of God, rest in peace. Amen.
Choir is Coming Back to Christ Church
Start warming up your voices! The Christ Church Choir will resume rehearsals and regular Sunday services this fall, beginning on September 12 for our Kickoff Sunday.
We will offer two rehearsal times: Wednesday evenings from 7-8:30 pm, and Sundays from 11:15-12:30. The choir sings at the 10:00 am service most Sundays between Labor Day and Memorial Day, with special offerings on Christmas Eve and Good Friday. We will provide singers' masks for the safety of all. Music reading is not required, but singing experience is helpful. Email Director of Music, Maggie O'Neill at choircccexeter@gmail.com with inquiries. Join us!
Sunday Worship Information
8:00 a.m. Eucharist Outdoors in the Courtyard
(Weather permitting) Bring lawn chairs.
If it rains we move service inside.
9:30 a.m. Eucharist inside the church. (Masks Recommended)
Download the Sunday bulletin HERE
The Rev. Mark B. Pendleton preaching
We live-stream all worship services from our YouTube channel, "Christ Church Exeter, New Hampshire"
Godspeed Corinne and Bob Languedoc
Corrine and Bob Languedoc, parishioners for many years, are moving to be closer to family. We will miss them! Should you want reach out with a card or note, you can address to them at:
ATRIA MERRIMACK PLACE
85 Storey Avenue #302
Newburyport, MA 01950.
Flower Donation Sign Up
If you are unable to be with us in person to sign up in the Narthex and would like to make a donation of the Sunday flowers in someone's memory, or in thanksgiving for an event or anniversary, please use this sign up. Please tell us in whose memory these flowers are given and by whom they are given. The cost to the church for both Sunday arrangements is $70. You will be asked for this information in the sign up HERE
The Ministry of Making Coffee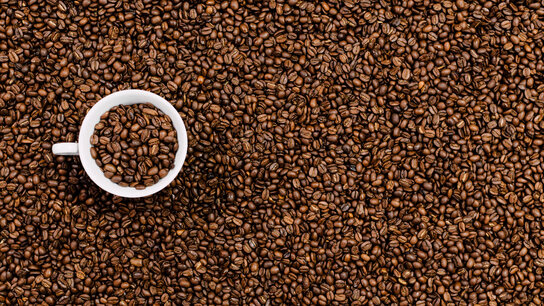 We are looking for some folks to form teams to make coffee to serve after our 8:00 and 10:00 a.m. services this year. Realizing that we do not know where and how Covid will impact our activities, we still wanted to plan for gathering. So if you would like to learn your way around our church kitchen and our commercial coffee maker, do reach out to Mark on his cell (860) 490-8544 or email mpendleton@christchurchexeter.org
We lift up in prayer:
This week we pray for: Alice, Pat, Barbara, Maureen and Lee.
To add a name to our ongoing prayer list, please send it to Darla Watt in the office (office@christchurchexeter.org)
We are grateful for the continued generosity and support of God's mission in and through Christ Church! You can continue to mail in your giving envelopes or give online.
Use this link to see the latest financials from July, 2021
Church Office Hours
Monday 9 am - 12 Noon
Tuesday 9 am - 12 Noon
Wednesday 9 am - 4 pm
Thursday 9 am 12 Noon
OFFICE CLOSED ON FRIDAYS
Thank you to Laurel Patterson and Gretchen McBride for Office coverage while Darla was on vacation.
Church Website
Use this link to visit Christ Church's website.
Check back often as it is always being updated with the upcoming events and services.
Our address is: 43 Pine St. Exeter, NH 03833, USA