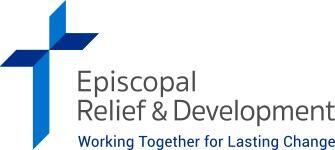 Christ Church donates $500 for Haiti
This week $500 was sent to E.R.D. through the Rector's Discretionary Fund for the church in Haiti. Episcopal Relief & Development is in close contact with development partners in Haiti after a 7.2 magnitude earthquake struck the country on Saturday, August 14. The earthquake killed over a thousand people, caused structures to collapse and triggered landslides and flooding in the western part of the nation.
The Episcopal Diocese of Haiti has been assessing damage and checking in on the status of priests, parishes and community members. While the full extent of the damage has yet to be determined, initial reports are of over one thousand dead and over five thousand injured. The US State Department has estimated over 1.6 million people have been affected.
Please pray for Haiti and all those affected by this earthquake.
For 80 years, Episcopal Relief & Development has been working together with supporters and partners for lasting change around the world. Each year the organization facilitates healthier, more fulfilling lives for more than 3 million people struggling with hunger, poverty, disaster and disease. Inspired by Jesus' words in Matthew 25, Episcopal Relief & Development leverages the expertise and resources of Anglican and other partners to deliver measurable and sustainable change in three signature program areas: Women, Children and Climate.
Supporting our Local Food Pantry
The Society of St. Vincent de Paul Food Pantry in Exeter at 53 Lincoln Street relies on the generosity from the community to serve families in need year-round. Christ Church has supported SVdP over the years. Their aim is to provide the healthiest and most nutritious food possible. If you are able to donate any of the following items, please drop them off in the basket in the Narthex (entrance hall) of the church, or at the back door of the pantry on LIncoln Street Monday, Wednesday or Friday, 8:30am-4:00pm.
Wish List includes: Fresh produce and fruits; Tea/Coffee; Low sodium nuts and nut butters; Canned Fish; Canned chicken or turkey; Oats, rice and other grains- high fiber, whole grains; Canned vegetables- low or no salt; Canned fruit in natural, juice; 100% fruit juice; Canned soups, low or no sodium; Toilet paper; Deodorant; Liquid hand soap, Dish detergent; Laundry detergent; Razors; Tissues; Shampoo/conditioner, Hand sanitizer.
Choir is Coming Back to Christ Church
Start warming up your voices! The Christ Church Choir will resume rehearsals and regular Sunday services this fall, beginning on September 12 for our Kickoff Sunday.
We will offer two rehearsal times: Wednesday evenings from 7-8:30 pm, and Sundays from 11:15-12:30. The choir sings at the 10:00 am service most Sundays between Labor Day and Memorial Day, with special offerings on Christmas Eve and Good Friday. We will provide singers' masks for the safety of all. Music reading is not required, but singing experience is helpful. Email Director of Music, Maggie O'Neill at choircccexeter@gmail.com with inquiries. Join us!
Masks Recommended for Indoor Worship
Because New Hampshire (and Rockingham County) has entered the "substantial spread" category of Covid-19 infection, we have changed in our policy to that of "Masks Strongly Recommended" for those worshipping indoors on Sunday mornings and using our buildings. As a community called to love one another as Christ loves us, wearing masks indoors is a proven way to reduce the spread of Covid-19, even for the vaccinated, especially the highly contagious Delta variant spreading. The following two websites are very helpful.
https://www.covid19.nh.gov/
https://www.cdc.gov/coronavirus/2019-ncov/index.html
We encourage all those who can get vaccinated to do so.
Sunday Worship Information
Download the Sunday bulletin HERE
The Rev. Mark B. Pendleton preaching
We lift up in prayer: Frank, Alice, Pat, Lee, Tommy, Melissa
To add a name to our ongoing prayer list, please send it to Darla Watt in the office (office@christchurchexeter.org)
8:00 a.m. Eucharist Outdoors in the Courtyard
(Weather permitting) Bring lawn chairs.
If it rains we move service inside.
9:30 a.m. Eucharist inside the church. (Masks Recommended)
We live-stream all worship services from our YouTube channel, "Christ Church Exeter, New Hampshire"
The Ministry of Making Coffee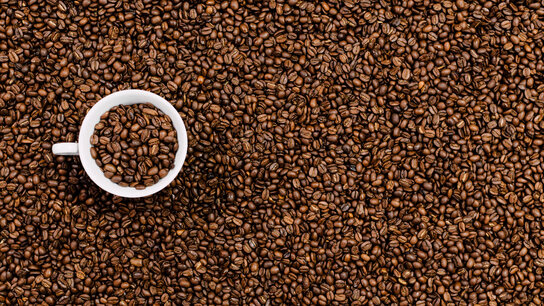 Three persons signed up last week. Thank you!
We are looking for some more folks to form teams to make coffee to serve after our 8:00 and 10:00 a.m. services this year. Realizing that we do not know where and how Covid will impact our activities, we still wanted to plan for gathering. So if you would like to learn your way around our church kitchen and our commercial coffee maker, do reach out to Mark on his cell (860) 490-8544 or email mpendleton@christchurchexeter.org
Youth Events Planned for the Fall
Calling all young persons age 12 and up (or 7th grade and up)! Christina DeMaio, (events@christchurchexeter.org) who has been involved with Pine Street Players and teaches voice, and Maggie O'Neill will be co-leading a monthly youth event. We will maximize outdoor opportunities. Our mission is to create a safe space for youth to learn, grow, trust, and explore and deepen their faith.
We are grateful for the continued generosity and support of God's mission in and through Christ Church! You can continue to mail in your giving envelopes or give online.
Use this link to see the latest financials from July, 2021
Church Office Hours
Monday 9 am - 12 Noon
Tuesday 9 am - 12 Noon
Wednesday 9 am - 4 pm
Thursday 9 am 12 Noon
OFFICE CLOSED ON FRIDAYS
Church Website
Use this link to visit Christ Church's website.
Check back often as it is always being updated with the upcoming events and services.

This Fall Christ Church as a community is invited to read The 1619 Project, an ongoing project from The New York Times Magazine that "aims to reframe the country's history by placing the consequences of slavery and the contributions of black Americans at the very center of our national narrative." Join us in reading The 1619 Project at the New York Times Magazine here or for free through the Pulitzer Prize Center here.
Zoom gatherings will be on Monday evenings at 7 p.m. on September 13, 20 and 27. Special Q&A on October 7.
From the New York Times description of the project:
"The 1619 Project began with the publication, in August 2019, of a special issue of The New York Times Magazine containing essays on different aspects of contemporary American life, from mass incarceration to rush-hour traffic, that have their roots in slavery and its aftermath. Each essay takes up a modern phenomenon, familiar to all, and reveals its' history."
Sunday Altar Flower Sign-up
If you are unable to be with us in person to sign up in the Narthex and would like to make a donation of the Sunday flowers in someone's memory, or in thanksgiving for an event or anniversary, please use this sign up. Please tell us in whose memory these flowers are given and by whom they are given. The cost to the church for both Sunday arrangements is $70. You will be asked for this information in the sign up HERE
Upcoming Events
Download
Join Zoom Meeting https://zoom.us/j/91434548260
Tuesday, September 7th, 11 am (EDT)
Download
Men's Group Once a month on Saturday morning- Christ Church's Men's Group gathers to create opportunities for men to develop friendships, deepen faith, and to support one another through life's journey. We meet on one Saturday of the month from 8:00 to 9:30 a.m. The group is facilitated by the Rector Mark Pendleton. Contact Mark for more information.
Saturday, September 11th, 8 am (EDT)
Download
Join us as we kick off a "new year" with Lexie's Burger Bus and fun on the front lawn!
Sunday, September 12th  •  11:00 am – 12:30 pm (EDT)
Our address is: 43 Pine St. Exeter, NH 03833, USA