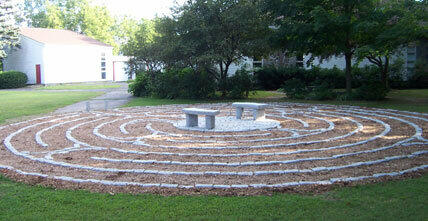 Labor Day Sunday
Last 9:30 a.m. before 10:00 a.m. returns Sept. 12
Blessings for Students this Sunday
Blessing of Backpacks (Virtual and In-Person)
Please bring in backpacks (new and worn) this coming Sunday. We will pray:
O God, today we gather to celebrate the beginning of a new school year. These are days filled with joy and excitement as well as uncertainty and wonder. God of knowledge and wisdom, we pray to you for all schools that they may be lively centers for learning, new discovery, and the pursuit of goodness. We pray also for our places of work, that our time laboring may be fruitful and enriching. We pray for the safety of students, teachers and administrators.
As students begin the year, give them open minds and open hearts to learn and to experience more fully the majesty of the world you have created. May this year be full of promise for them, and for their teachers, as together they experience new beginnings and fresh starts. Enable them to grow in knowledge and wisdom during this school year and all the days of their lives.
Now O God, bless the backpacks of the students who carry them. May they be a sign that the students have everything they need to learn and grow this year.. May they be guided by your love. All this we ask in the name of Jesus, who as a child in the temple showed his longing to learn about you, and as an adult taught by story and example your great love for us. Amen.
Save the Date: Kick-Off Sunday Sept. 12 Lexie's Burger Truck returns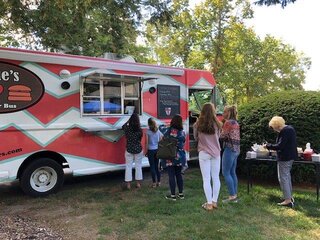 We will celebrate gathering again after the summer with an outdoor event after the 10:00 a.m. service. Bring lawn chairs! Our local food truck from Lexie's in Exeter will return after their very popular 2019 visit (remember then? Before Covid?). Make plans to join us!
Seussical Auditions!
Christ Church's youth theatre ministry, the Pine Street Players, will be running auditions for the fall musical, Seussical Jr this Saturday and Sunday. This whimsical, fast-paced, extravaganza of a musical, moves through many twists and turns familiar to any fan of Dr. Seuss' most-loved stories, and celebrates the power of friendship, loyalty, family, and community. Mark your calendars for performances November 12-21.
Choir at Christ Church: We have a Song to Sing
Start warming up your voices! The Christ Church Choir will resume rehearsals and regular Sunday services this fall, beginning on September 12 for our Kickoff Sunday.
We will offer two rehearsal times: Wednesday evenings from 7-8:30 pm, and Sundays from 11:15-12:30. The choir sings at the 10:00 am service most Sundays between Labor Day and Memorial Day, with special offerings on Christmas Eve and Good Friday. We will provide singers' masks for the safety of all. Music reading is not required, but singing experience is helpful. Email Director of Music, Maggie O'Neill at choircccexeter@gmail.com with inquiries. Join us!
Sunday Worship Information
Download the Sunday bulletin HERE
Preacher: The Rev. Mark Pendleton
To add a name to our ongoing prayer list, please send it to Darla Watt in the office (office@christchurchexeter.org)
8:00 a.m. Eucharist Outdoors in the Courtyard
(Weather permitting) Bring lawn chairs!
If it rains, we will move the service inside.
9:30 a.m. Eucharist inside the church. (Masks Strongly Recommended)
We live-stream all worship services from our YouTube channel, "Christ Church Exeter, New Hampshire"
Because New Hampshire (and Rockingham County) has entered the "substantial spread" category of Covid-19 infection, we have changed in our policy to that of "Masks Strongly Recommended" for those worshipping indoors on Sunday mornings and using our buildings. As a community called to love one another as Christ loves us, wearing masks indoors is a proven way to reduce the spread of Covid-19, even for the vaccinated, especially the highly contagious Delta variant spreading. The following two websites are very helpful.
https://www.covid19.nh.gov/
https://www.cdc.gov/coronavirus/2019-ncov/index.html
We encourage all those who can get vaccinated to do so.
We are grateful for the continued generosity and support of God's mission in and through Christ Church! You can continue to mail in your giving envelopes or give online.
Use this link to see the latest financials from July, 2021
Church Office Hours
Monday 9 am - 12 Noon
Tuesday 9 am - 12 Noon
Wednesday 9 am - 4 pm
Thursday 9 am 12 Noon
OFFICE CLOSED ON FRIDAYS
Church Website
Use this link to visit Christ Church's website.
Check back often as it is always being updated with the upcoming events and services.
Upcoming Events
Download
Join Zoom Meeting https://zoom.us/j/91434548260
Tuesday, September 7th, 11 am (EDT)
Download
Men's Group Once a month on Saturday morning- Christ Church's Men's Group gathers to create opportunities for men to develop friendships, deepen faith, and to support one another through life's journey. We meet on one Saturday of the month from 8:00 to 9:30 a.m. The group is facilitated by the Rector Mark Pendleton. Contact Mark for more information.
Saturday, September 11th, 8 am (EDT)
Download
Join us as we kick off a "new year" with Lexie's Burger Bus and fun on the front lawn!
Sunday, September 12th  •  11:00 am – 12:30 pm (EDT)
Living, Connecting, Serving
Our address is: 43 Pine St. Exeter, NH 03833, USA