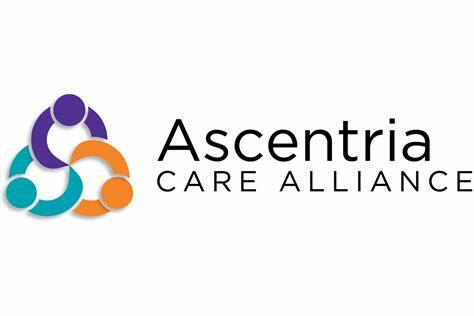 Resettling Afghan Families in NH
Ascentria Care Alliance is about to resettle Afghan families throughout Western and Central Massachusetts, as well as the Concord, New Hampshire area. Help is needed to ensure that they have the resources they need to access legal aid, housing, and living essentials.
There has been a groundswell of community support throughout New England to resettle Afghan refugees, humanitarian parolees, and those individuals granted Special Immigrant Visa (SIV) protection following the Taliban's takeover of Afghanistan. We are heartened by this support as we all see this tragedy playing out in real-time. Learn more HERE .
Sunday Worship Information
Download the Sunday bulletin HERE.
Preacher: Rev Mark Pendleton
To add a name to our ongoing prayer list, please send it to Darla Watt in the office (office@christchurchexeter.org)
8:00 a.m. Eucharist Outdoors in the Courtyard
(Weather permitting) Bring lawn chairs!
If it rains, we will move the service inside.
10:00 a.m. Eucharist inside the church. (Masks Required)
We live-stream all worship services from our YouTube channel, "Christ Church Exeter, New Hampshire"
Exeter Rotary Apple Sale Today!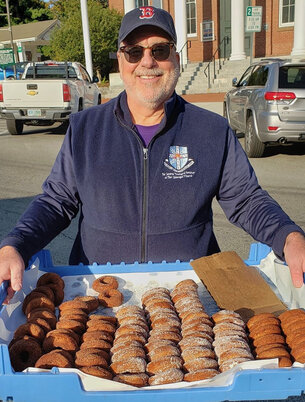 Each year the Exeter Rotary Club has an apple sale at Bandstand. The sale is today Friday October 1 between 8 a.m. and 1:00 p.m. Apples, cider and baked goods will be on sale with all proceeds going to student scholarships for the Exeter High School, Seacoast School of Technology and Exeter Adult Education. Our rector Mark is a member of the club as part of his community involvement and currently serves as its treasurer. Come on by!
1619 Q&A Webinar October 7 at 6 p.m.
Over the last few weeks members of Christ Church has read and discussed the 1619 Project. Thursday, October 7, at 6:00 pm EST Dr. Khalil Gibran Muhammad, the author of The 1619 Project's essay on the barbaric history of sugar production in America, will be hosting a webinar. Widely known as one of the most influential authorities on racial justice in America, Muhammad is redefining our understanding of diversity, with his work featured in the New York Times' landmark 1619 Project. As Harvard Kennedy School Professor of History, Race, and Public Policy, he explains how "bias education"—race education—can help individuals and institutions reconcile the past within the present, and move towards greater equity, together. Email Mark for a link.
Young Organist Benefit Concert
The Young Organist Collaborative (YOC) Faculty Benefit Concert takes place live at Christ Church on Friday, October 15 at 7:30. Eight YOC faculty members will play a diverse program. Performing will be Bruce Adami, Christ Church, Exeter; Christopher Evatt, Keene State College, Keene; Barbara Flocco, Bedford Presbyterian Church, Bedford; Edgar Kuklowski, Christ the King Parish, Concord; Jennifer McPherson, St. John's Church, Portsmouth; Holly Nowak, Parish Church, Byfield, MA; Tamara Rozek, Middle Street Baptist Church, Portsmouth; David Wold, Saint Teresa's Church, Rye. The recital on October 15 is open to the public. A $15 suggested donation will benefit the ongoing work of the Young Organist Collaborative.
Consider Making a Planned Gift: Join the Anchor Legacy Society
If you are making a Will or updating financial or estate plans and you would like to support God's work in Exeter and the wider church and community, please reach out for more information so that we can answer any inquiries you may have.
The Endowment Fund welcomes gifts for any occasion; it is not exclusively for bequests. Gifts in memory of a family member or friend are very appropriate; likewise, gifts in honor or in celebration of a person or event are equally desired. There are any number of occasions when a gift can be made, (birthdays, baptisms, graduations, anniversaries, good fortune, and others) recognizing the moment and helping to grow the Fund.
Email office@christchurchexeter for more information or download enrollment forms from our page on the website HERE
We recognize new members each All Saints' Day.
Tom Kelsey, Laura Tetrault, William Stafford, The Rev. Mark Pendleton (Endowment Board Members)
Godspeed to the Languedocs
Dear Christ Church family:
Unable to stay in our home anymore, we moved in August closer to family in Amesbury, MA in a senior living community. Our new address is:
ATRIA MERRIMACK PLACE
85 Storey Avenue #302
Newburyport, MA 01950
Thank you David and Mark and Christ Church for our 21 years of membership. We shall miss you.
-Corinne and Bob Languedoc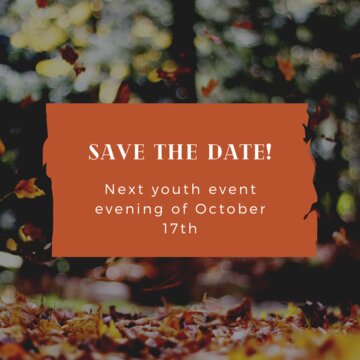 Breathing easier in the Parish Hall
According to M2 Mechanical Director, Steve Klatt, the system - known as a "scrubber" - can clean 8,300 square feet using three state of the art patented methods: HEPA - (High Efficiency Particulate Air Filter) - a mechanical air filter that captures particles; UVC - Ultraviolet light which sanitizes the air; and Bipolar Ionization: patented technology which is proven effective in reducing exposure to viruses, bacteria, mold and other airborne particles (including COVID-19).
Read more HERE.
Sunday Morning Counters Still Needed
During the early days of the Pandemic, when we were having our Church services via zoom, we no longer needed volunteers to count the Sunday collection during the week. Now that we have returned to in-person worship and have the Alms Basins (Collection Plates) out for people to place envelopes and cash donations. We are looking for help to verify the Sunday collection.
We would count on Sunday mornings using a simplified form. This new procedure should not take more that about 15 minutes, and it no longer makes sense for someone to come into the office on Mondays. We will use an on-line sign-up form for scheduling.
Frequency for volunteering will depend on how many folks are available.
If you would like to sign-up, please contact Lucia at treasurer@christchurchexeter.org, Normand at bookkeeper@christchurchexeter.org or call the church office at (603) 772-3332.
We are grateful for the continued generosity and support of God's mission in and through Christ Church! You can continue to mail in your giving envelopes or give online.
Use this link to see the latest financials from August, 2021
Church Office Hours
Monday 9 am - 12 Noon
Tuesday 9 am - 12 Noon
Wednesday 9 am - 4 pm
Thursday 9 am 12 Noon
OFFICE CLOSED ON FRIDAYS
Church Website
Use this link to visit Christ Church's website.
Check back often as it is always being updated with the upcoming events and services.
Living, Connecting, Serving
Our address is: 43 Pine St. Exeter, NH 03833, USA