Pray As You Go
"If we pray, we will believe; If we believe, we will love; If we love, we will serve." ― Mother Teresa
Are you looking for a way to pray wherever you are? I have been using Pray As You Go, a ministry of the Jesuits in Ireland, for years. It is a daily prayer session designed to go with you wherever you go, to help you pray whenever you find time, but particularly when traveling to and from work, study, etc.
A new prayer session is produced every day of the working week and one session for the weekend. It is not a 'Thought for the Day', a sermon or a bible-study, but rather a framework for your own prayer.
Lasting between ten and thirteen minutes, it combines music, scripture, and some questions for reflection. You can download the app for your phone from the App Store or Google Play, or listen on your computer at Pray as you Go
Our aim is to help you to:
become more aware of God's presence in your life
listen to and reflect on God's word
grow in your relationship with God
Give it a try! Mark+
Indigenous People's Day: Learn More
The idea of replacing Columbus Day with Indigenous People's Day in New Hampshire can be traced to 1992, the 500th anniversary of the first voyages of Christopher Columbus. That year, the New Hampshire House and Senate both voted on a resolution to proclaim Oct. 12, 1992, as Native American Day. The resolution passed the Senate but was voted down in the House. The resolution noted the contributions of the Abenaki, Pennacook, Sakoki, Pigwacke and Micmac nations in New Hampshire.
In recent years, legislators have resurrected these arguments and introduced bills in 2018, 2019 and 2021 to rename Columbus Day as Indigenous People's Day in New Hampshire. None of these bills passed, although other states, from South Dakota to Maine, have made the switch. (NH Business Review).
On Monday October 11 from 1:00 to 2:30 p.m. in Founders Park Exeter will celebrate its own Indigenous Peoples' Day.
What say people of faith?
The Episcopal Church celebrates the longstanding presence and influence of Native Americans throughout the history of the church in the U.S., from its earliest days in the New World.
Exercising a deep spirituality grounded in respect for and care of creation and others, Indigenous Episcopalians enrich the church through myriad roles in lay and ordained ministry, modeling wisdom, resilience, and forbearance.
Learn more about recent Episcopal Church statements and resources HERE.
Sunday Worship Information
Download the Sunday bulletin HERE.
Preacher: Rev Mark Pendleton
To add a name to our ongoing prayer list, please send it to Darla Watt in the office (office@christchurchexeter.org)
8:00 a.m. Eucharist Outdoors in the Courtyard
(Weather permitting) Bring lawn chairs!
If it rains, we will move the service inside.
10:00 a.m. Eucharist inside the church. (Masks Required)
We live-stream all worship services from our YouTube channel, "Christ Church Exeter, New Hampshire"
Randy Armstrong plays this Sunday at 10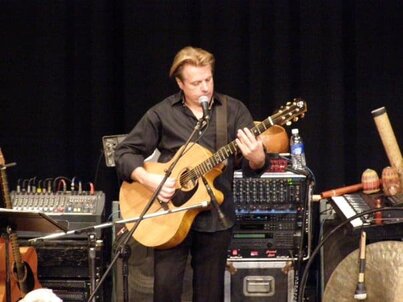 World Fusion pioneer, Randy Armstrong has appeared on more than 50 albums and music scores for film, theater and dance. He has performed concerts at Carnegie Recital Hall, festivals at Lincoln Center, and has shared the stage with Dizzy Gillespie, Fatoumata Diawara, the Paul Winter Consort, King Sunny Ade, Eddie Palmieri, Babatunde Olatunji, Michael Hedges, Richie Havens, Mose Allison and others.
Randy is co-founder of Do'a World Music Ensemble, Unu Mondo and Beyond Borders and leader of the Randy Armstrong Trio & World Fusion Ensemble. With his collection of more than 300 instruments from around the world, including numerous guitars, sitar, balafon, djembe, Lakota courting flute, koto, charango, mbira, South African marimbas and a wide variety of percussion and stringed instruments, he has amazed audiences throughout the world. He will play during our worship service this Sunday at 10:00 am.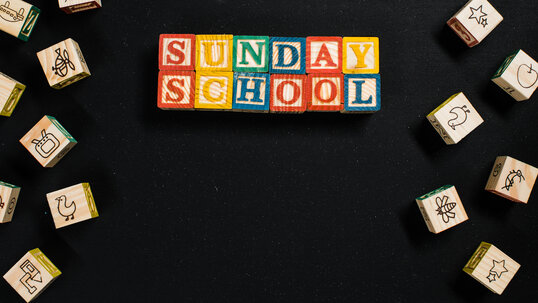 Sunday School (in-person)
Both Mark and the Rev. Melissa Remington will be teaching faith formation program for children from ages 3 to 11. We are dividing the two age groups between "the littles" and "the bigs." We gather Sunday in the Parish Hall at 9:00 a.m. and wrap up to 9:45. Masks required.
Young Organist Benefit Concert
The Young Organist Collaborative (YOC) Faculty Benefit Concert takes place live at Christ Church this Friday, October 15 at 7:30. Four YOC faculty members will play a diverse program featuring works by J. S. Bach, Alexandre Guilmant, Grayston Ives, T. Tertius Noble, Vincent Rossi, Robert M. Thompson, and Gordon Young. Performing will be Bruce Adami, Christ Church, Exeter; Edgar Kuklowski, Christ the King Parish, Concord; Jennifer McPherson, St. John's Church, Portsmouth; David Wold, Saint Teresa's Church, Rye. Also featured will be the student winner of the Young Organist Collaborative Penn Brown Scholarship, David Kenney, Jr. A $15 suggested donation will benefit the ongoing work of the Young Organist Collaborative.
Join the Anchor Legacy Society Next Month
If you are making a Will or updating financial or estate plans and would like to support God's work in Exeter and the wider church and community, please reach out for more information so that we can answer any inquiries you may have.
The Endowment Fund welcomes gifts for any occasion; it is not exclusively for bequests. Gifts in memory of a family member or friend are very appropriate; likewise, gifts in honor or in celebration of a person or event are equally desired. There are any number of occasions when a gift can be made, (birthdays, baptisms, graduations, anniversaries, good fortune, and others) recognizing the moment and helping to grow the Fund.
Email office@christchurchexeter for more information or download enrollment forms from our page on the website HERE
We recognize new members each All Saints' Day.
Tom Kelsey, Laura Tetrault, William Stafford, The Rev. Mark Pendleton (Endowment Board Members)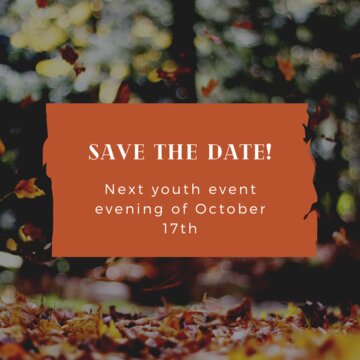 Sunday Morning Counters Still Needed
During the early days of the Pandemic, when we were having our Church services via zoom, we no longer needed volunteers to count the Sunday collection during the week. Now that we have returned to in-person worship and have the Alms Basins (Collection Plates) out for people to place envelopes and cash donations. We are looking for help to verify the Sunday collection.
We would count on Sunday mornings using a simplified form. This new procedure should not take more that about 15 minutes, and it no longer makes sense for someone to come into the office on Mondays. We will use an on-line sign-up form for scheduling.
Frequency for volunteering will depend on how many folks are available.
If you would like to sign-up, please contact Lucia at treasurer@christchurchexeter.org, Normand at bookkeeper@christchurchexeter.org or call the church office at (603) 772-3332.
We are grateful for the continued generosity and support of God's mission in and through Christ Church! You can continue to mail in your giving envelopes or give online.
Use this link to see the latest financials from August, 2021
Church Office Hours and Website
Monday 9 am - 12 Noon
Tuesday 9 am - 12 Noon
Wednesday 9 am - 4 pm
Thursday 9 am 12 Noon
OFFICE CLOSED ON FRIDAYS
Use this link to visit Christ Church's website. Check back often as it is always being updated with the upcoming events and services.
Living, Connecting, Serving
Our address is: 43 Pine St. Exeter, NH 03833, USA