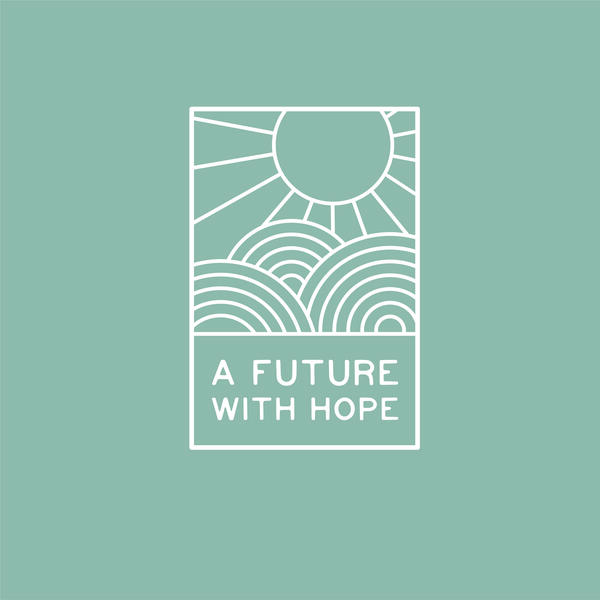 A Season of Letting Go and Giving Thanks
Christ Church Exeter is a community of reunion, homecoming, and return.
Time to update your Notifications?

When you join Faithlife (Christ Church has 114 members) you can always adjust your notification preferences so that you can know when someone has posted something on the Activity page. The real value of Faithlife for our parish is that is can allow us to share news, concerns and prayers throughout the week. Do update your preferences and send out a post from time to time. Mark+
Adding names of those we have loved and lost over the last year
On All Saints' Sunday November 7 we remember those who have died since the last celebration of this important feast. A list of names is read in what is called the necrology. We automatically list those who were buried from Christ Church. If you would like to add others, please email names to office@christchurchexeter.org.
Sunday Worship Information
Download the Sunday bulletin HERE.
Preacher: The Rev. Mark Pendleton
To add a name to our ongoing prayer list, please send it to Darla Watt in the office (office@christchurchexeter.org)
8:00 a.m. Eucharist Outdoors in the Courtyard
(Weather permitting) Bring lawn chairs!
If it rains, we will move the service inside.
10:00 a.m. Eucharist inside the church. (Masks Required)
We live-stream all worship services from our YouTube channel, "Christ Church Exeter, New Hampshire"
Sunday School (in-person)
Both Mark and the Rev. Melissa Remington will be teaching faith formation program for children from ages 3 to 11. We are dividing the two age groups between "the littles" and "the bigs." We gather Sunday in the Parish Hall at 9:00 a.m. and wrap up to 9:45. Masks required.
YOC Recital: In case you missed it
Watch the recording HERE.
Let's Get a Conversation Started...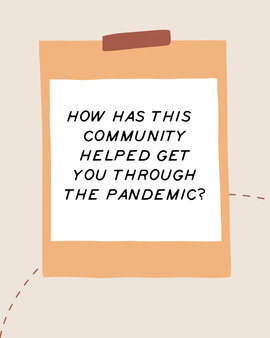 We would love to hear your thoughts and comments in the next month. Drop us a note, or share your thoughts on the Activity page of Faithlife. Email Maggie at choircccexeter@gmail.com or stop by the Chapel this Sunday after the 10 am service so we can video and record your thoughts.
Anchor Legacy Society: Two Members added this week!
If you are making a Will or updating financial or estate plans and would like to support God's work in Exeter and the wider church and community, please reach out for more information so that we can answer any inquiries you may have.
The Endowment Fund welcomes gifts for any occasion; it is not exclusively for bequests. Gifts in memory of a family member or friend are very appropriate; likewise, gifts in honor or in celebration of a person or event are equally desired. There are any number of occasions when a gift can be made, (birthdays, baptisms, graduations, anniversaries, good fortune, and others) recognizing the moment and helping to grow the Fund.
Email office@christchurchexeter for more information or download enrollment forms from our page on the website HERE
We recognize new members each All Saints' Day.
Tom Kelsey, Laura Tetrault, William Stafford, The Rev. Mark Pendleton (Endowment Board Members)
Rotary Club Supports End 68 Hours of Hunger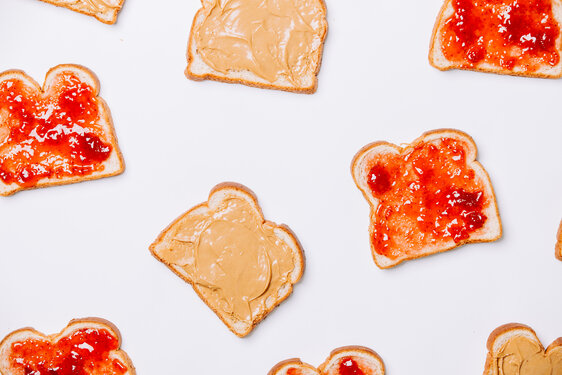 The Exeter Rotary Club fundraiser supporting 'End 68 Hours of Hunger' began on Friday 10/15. Bins are located in many locations in Exeter. We are collecting 16 oz. plastic bottles of peanut butter and jelly. These are just some of the foods placed in backpacks on Fridays for food insecure kids in our area to take home for the weekend. Please bring pb & j or any other can food (tuna, soup, ravioli, etc) and add to the bin in the Narthex entryway for these kids' food bags to our 10/19 meeting.' The fundraiser continues until 11/1/21.
Granite State Organizing Project Training
Granite State Organizing Project: Following the visit of the Rev. Deacon Chris Potter on Sept. 26, Christ Church's relationship with Granite State Organizing Project continues to deepen. We now have the opportunity to join other Seacoast faith communities that have expressed interest in interfaith organizing as a way of leveraging our members' active interest in addressing social issues and putting faith into action. This winter, several faith communities will join together for a four-part training on the basics of faith-based community organizing. The series is an opportunity for us to build relationships with each other and develop skills to create a powerful advocacy network.
The series will kickoff on November 13 with a hybrid event to meet each other and look ahead to the training series and beyond. In person attendees should arrive at Community Church of Durham for a potluck dinner at 5:00 while Zoom attendees can register here and login at 6:00.
Sessions will continue on the first Thursday of each month from December through March and include opportunities for relationship building and spiritual reflection. Topics to be covered include power and self-interest; the identification of problems and their translation into issues; how interfaith organizations take action on issues; and how organizing relates to the larger life of participating congregations.
All Shall Be Amen: UNH Chamber Singers
Featuring works by John Taverner, William Byrd, Moses Hogan, Edward Bairstow, David Hurd, Eric Whitacre, Michael John Trotta, and Elaine Hagenberg, Sunday, October 24, 2021 2:00 PM at Christ Church Episcopal, Exeter, NH. Free admission: donations accepted to support Seacoast Family Promise, serving homeless families and children in NH.
The Pine Street Players at Christ Church present: Seussical Jr!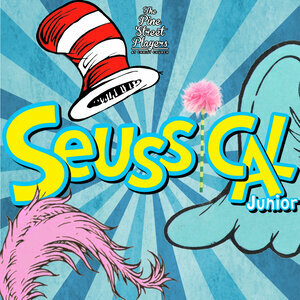 Tickets for Seussical Jr! will go on sale to the public November 1st. Purchase tickets starting 11/1 on the PSP website: HERE.
"On an empty stage sits a familiar red-and-white striped hat which, when investigated by an imaginative child named JoJo, conjures the belovedly mischievous Cat in the Hat. The Cat narrates our story of Horton, an elephant living in the Jungle of Nool alongside his neighbor, Gertrude McFuzz. Gertrude is a sweet little bird with a crush on Horton, who she thinks doesn't notice her thanks to her one-feather tail, nothing like that of the flamboyant Mayzie LaBird and her entourage. When Horton discovers a speck of dust that houses an entire world of tiny people known as Whos, he is ridiculed by the Sour Kangaroo, Wickershams, and other Jungle Citizens who just can't hear what Horton can. Through many twists and turns familiar to any fan of Dr. Seuss' most-loved stories, the powers of friendship, loyalty, family, and community emerge triumphant. SEUSSICAL, JR. is a whimsical, fast-paced extravaganza of a musical, written by Tony-winners Lynn Ahrens and Stephen Flaherty (Once On This Island, Ragtime), which has become one of the country's most performed shows!"
We are grateful for the continued generosity and support of God's mission in and through Christ Church! You can continue to mail in your giving envelopes or give online.
Use this link to see the latest financials from August, 2021
Church Office Hours and Website
Monday 9 am - 12 Noon
Tuesday 9 am - 12 Noon
Wednesday 9 am - 4 pm
Thursday 9 am 12 Noon
OFFICE CLOSED ON FRIDAYS
Use this link to visit Christ Church's website. Check back often as it is always being updated with the upcoming events and services.
Check out the Activity page on your Faithlife account
Today is a special day in the church universal. It is Michaelmas! This is one of those days that has lost a lot of its importance over the years, but it is a great example of how the sacred and secular worlds were once greatly intertwined. (Faith Journeys website). Since the Middle Ages there were four days, known as "Quarter Days" that fell on religious festivals. These days also coincided with school term starting days, when servants could be hired, and when rents were due. Those days are: Lady Day – (March 25 – the Feast of the Annunciation) Midsummer Day (June 24 – the Nativity of John the Baptist) Michaelmas (September 29 – the Feast of St. Michael and All Angels) Christmas (December 25 – the Nativity of our Lord) In the United Kingdom, many school still observe the Michaelmas Term (the equivalent of our Fall semester). And, since St. Michael is the patron saint of some North American police officers, it is often a day for the observance of a Blue Mass (for those employed in the public safety field). Once piece of interesting folklore from the British Isles is the belief that St. Michael's Day is the last day that blackberries can be picked. The legend says that when St. Michael expelled Lucifer from heaven, he fell to the earth and landed in a prickly blackberry bush. It caused so much pain that the devil cursed the fruit, scorched them with his fiery breath, stomped and spat on them so they would be unfit to eat. So, September 29th is the final day of the blackberry season and people are ill-advised to eat the berries past that date. It is, however, traditional to make a Michaelmas pie on the day, using the last of the season's fruit. Here at Christ Church, our chapel is the Chapel of St. Michael and All Angels.
We just finished tonight's discussion of the 1619 project. I shared this video near the end of our time. I invite you to watch. Perhaps post a response or reaction. Mark+
How to raise a black son in America | Clint Smith
As kids, we all get advice from parents and teachers that seems strange, even confusing. This was crystallized one night for a young Clint Smith, who was pla...
www.youtube.com
Living, Connecting, Serving
Our address is: 43 Pine St. Exeter, NH 03833, USA