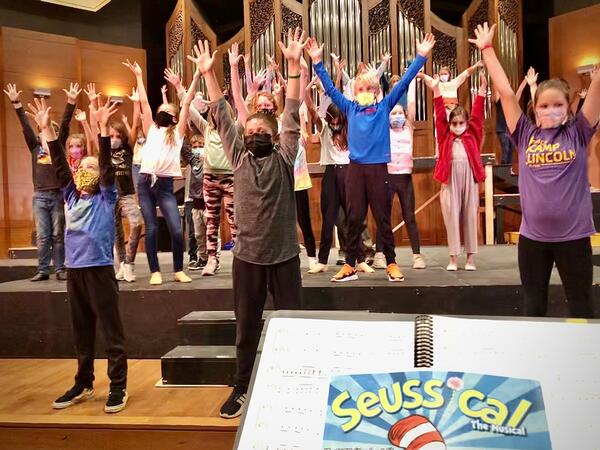 Seussical Jr! Opens tonight 🎉
Grades 1-6 perform this weekend; 7-12 perform Nov 19-21
Sanctuary Transformed into the Jungle of Nool!

Tickets for Seussical Jr! are on sale HERE. When you get to the https://www.pinestreetplayerscc.com/ homepage, click on "TICKETS NOW ON SALE!". Then, select the date you would like to purchase tickets for. The seating chart will load, and you can select how many tickets you would like to purchase from the drop-down menu. Select your seats by clicking on the colored blocks, and "add to cart". When you are ready to purchase, click "checkout", and enter payment information.
Sign Up Now for Thanksgiving Baskets

For many years Christ Church parishioners have made Thanksgiving & Christmas baskets for families in need. This year there are 30+ families hoping for assistance during the holidays. These are our neighbors in the Exeter area who would not have a Thanksgiving or Christmas without our support. This year, again, we are asking any interested households to use the Sign-Up genius link below. This will have all the information you need to know to provide all the necessary ingredients for a wonderful Thanksgiving meal, which includes an appropriately sized turkey for that family to make their own dinner.
This ministry helps so many children and families and our community is made brighter by the continued generosity shown by members of Christ Church. Carla Ranks is heading up this year's effort.
Sunday Worship Information
Download the Sunday bulletin HERE .
Preacher: The Rev. David Holroyd
To add a name to our ongoing prayer list, please send it to Darla Watt in the office (office@christchurchexeter.org)
8:00 a.m. Eucharist Outdoors in the Courtyard
(Weather permitting) Bring lawn chairs!
If it rains, we will move the service inside.
10:00 a.m. Eucharist inside the church. (Masks Required)
We live-stream all worship services from our YouTube channel, "Christ Church Exeter, New Hampshire"
Sunday School (in-person)
Both Mark and the Rev. Melissa Remington will be teaching faith formation program for children from ages 3 to 11. We are dividing the two age groups between "the littles" and "the bigs." We gather Sunday in the Parish Hall at 9:00 a.m. and wrap up to 9:45. Masks required. *This Sunday, there will be no "bigs", due to Mark being away.
Rest in Peace+ Frederick W. Ordway, Jr.
Frederick W. Ordway, Jr., age 97, died on November 3 at the Veterans Home in Tilton. He was a dedicated member of Christ Church for many years and served as a member of the Vestry and Treasurer. The Rev. David Holroyd will officiate at a burial service at 10 a.m. today in the Chapel.
Rest eternal grant to him, O Lord; And let light perpetual shine upon him. May his soul, and the souls of all the departed, through the mercy of God, rest in peace. Amen.
Men's Group Gathers Nov. 20 at 8:00 a.m.
Christ Church's Men's Group gathers to create opportunities for men to develop friendships, deepen faith, and to support one another through life's journey. We meet monthly on one Saturday a month from 8:00 to 9:30 a.m. The group is facilitated by the Rector Mark Pendleton. Contact Mark for more information.
Seacoast Family Promise Week: 11/28-12/4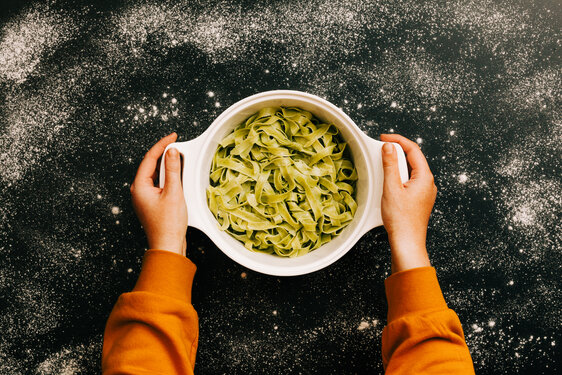 Our host week is coming up quickly, November 28th – December 4th. Since SFP purchased the home from Bethany Church in 2020, our hosting duties have changed. We provide meals and supplies to the families at Joshua House in Greenland.
To learn more, receive the SFP weekly updates, or to volunteer, please contact Christine Nelson at sfpcce@gmail.com.
PLEASE NOTE: Thanksgiving and Christmas time frames have been moved up this year to ensure that people have ample time to complete purchases, deliver food, and gift items. More information and forms to register can be found on our website, www.seacoastfamilypromise.org .
Beatitudes gatherings begin in Advent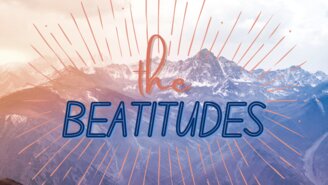 Beginning on December 7th, we will offer a Tuesday evening Advent Series based on The Beatitudes. Extending through December and January, five sessions will be held on Tuesdays, via zoom from 6:30-7:45 pm. There will be one in-person session in the middle of the series where we will gather in Harris Hall following 10:00 worship.
Our hope is to learn and grow together by sharing personal reflections on the Beatitudes, as we prepare for the birth of Christ and seek the wisdom of Jesus's Sermon on the Mount. Several folks from the Renewal Works team will be speaking to you each week from the lectern during the month of November explaining more about this offering. Please plan to join us for any or all of these gatherings! For more information, CLICK HERE.
We are grateful for the continued generosity and support of God's mission in and through Christ Church! You can continue to mail in your giving envelopes or give online.
Use this link to see the latest financials from October, 2021
Time to update Faithlife Notifications?
When you join Faithlife (Christ Church has 114 members) you can always adjust your notification preferences so that you can know when someone has posted something on the Activity page. The real value of Faithlife for our parish is that is can allow us to share news, concerns and prayers throughout the week. Do update your preferences and send out a post from time to time. Mark+
Church Office Hours and Website
Monday 9 am - 12 Noon
Tuesday 9 am - 12 Noon
Wednesday 9 am - 4 pm
Thursday 9 am 12 Noon
OFFICE CLOSED ON FRIDAYS
Use this link to visit Christ Church's website. Check back often as it is always being updated with the upcoming events and services.
Upcoming Events
Download
Join Zoom Meeting https://zoom.us/j/91434548260
Tuesday, November 16th, 11 am (EDT)
Download
The Oasis Sisters are a group of women who began meeting in October 2019 in person and continued to meet via Zoom throughout the pandemic. We have grown closer through the sharing of current life experiences, prayer concerns, praises and studying the word of God. Our meetings are on Wednesdays from 10:30 am until 12 noon. We currently meet in person on the first Wednesday of each month in the Dodd Room and the remainder of the month we meet via Zoom. New members are always welcome. For more information contact Kim Storms at 817-905-8987 or stormspk84@gmail.com.
Wednesday, December 29th  •  10:30 am – 12:00 pm (EDT)
Check out the Activity page on your Faithlife account
Today is a special day in the church universal. It is Michaelmas! This is one of those days that has lost a lot of its importance over the years, but it is a great example of how the sacred and secular worlds were once greatly intertwined. (Faith Journeys website). Since the Middle Ages there were four days, known as "Quarter Days" that fell on religious festivals. These days also coincided with school term starting days, when servants could be hired, and when rents were due. Those days are: Lady Day – (March 25 – the Feast of the Annunciation) Midsummer Day (June 24 – the Nativity of John the Baptist) Michaelmas (September 29 – the Feast of St. Michael and All Angels) Christmas (December 25 – the Nativity of our Lord) In the United Kingdom, many school still observe the Michaelmas Term (the equivalent of our Fall semester). And, since St. Michael is the patron saint of some North American police officers, it is often a day for the observance of a Blue Mass (for those employed in the public safety field). Once piece of interesting folklore from the British Isles is the belief that St. Michael's Day is the last day that blackberries can be picked. The legend says that when St. Michael expelled Lucifer from heaven, he fell to the earth and landed in a prickly blackberry bush. It caused so much pain that the devil cursed the fruit, scorched them with his fiery breath, stomped and spat on them so they would be unfit to eat. So, September 29th is the final day of the blackberry season and people are ill-advised to eat the berries past that date. It is, however, traditional to make a Michaelmas pie on the day, using the last of the season's fruit. Here at Christ Church, our chapel is the Chapel of St. Michael and All Angels.
We just finished tonight's discussion of the 1619 project. I shared this video near the end of our time. I invite you to watch. Perhaps post a response or reaction. Mark+
How to raise a black son in America | Clint Smith
As kids, we all get advice from parents and teachers that seems strange, even confusing. This was crystallized one night for a young Clint Smith, who was pla...
www.youtube.com
Living, Connecting, Serving
Our address is: 43 Pine St. Exeter, NH 03833, USA