For unto us a child is born
And he will be called Wonderful Counselor, Mighty God, Everlasting Father, Prince of Peace -Isaiah 9:6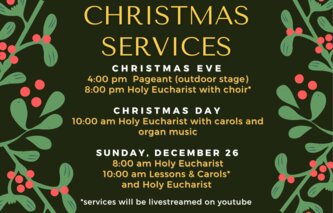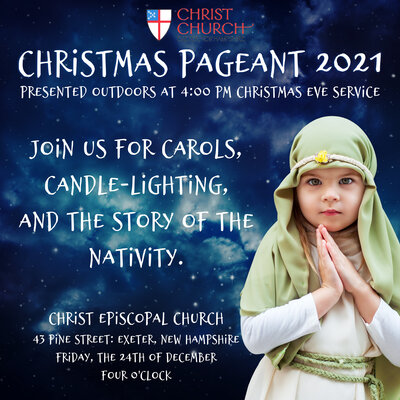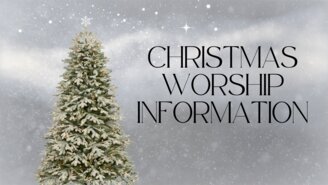 Download the Christmas Eve Bulletin HERE
December 26 Sunday bulletin HERE
(If the bulletin fails to load, please go to our homepage under Events and download a copy)
To add a name to our ongoing prayer list, please send it to Darla Watt in the office (office@christchurchexeter.org)
8:00 am and 10:00 am Holy Eucharist. Masks Required.
We live-stream all worship services from our YouTube channel, "Christ Church Exeter, New Hampshire"
Church Office Hours and Website
The Church Office will be closed from Dec. 27-31.
Use this link to visit Christ Church's website. Check back often as it is always being updated with the upcoming events and services.
Living, Connecting, Serving
Our address is: 43 Pine St. Exeter, NH 03833, USA