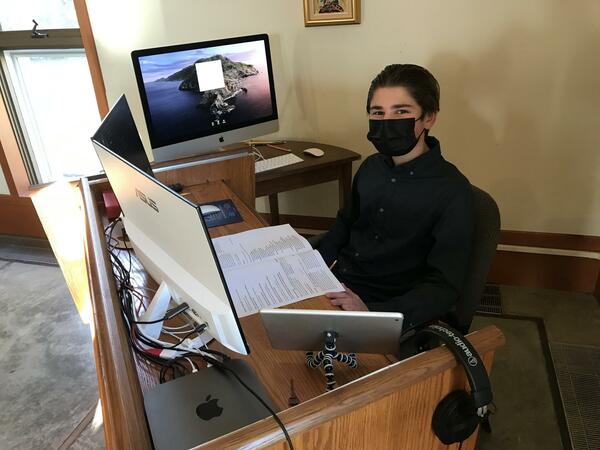 Raising up the Next Generation
Will Sera in training to run our worship tech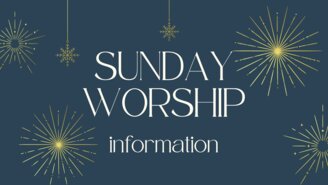 Download the Sunday bulletin HERE.
(If the bulletin fails to load, please go to our homepage under Events and download a copy)
Preacher: The Rev. Melissa Remington
To add a name to our ongoing prayer list, please send it to Darla Watt in the office (office@christchurchexeter.org)
8:00 am and 10:00 am Holy Eucharist Masks Required
We live-stream all worship services from our YouTube channel, "Christ Church Exeter, New Hampshire"

The Beatitude Series in-person offering has been moved to Zoom out of caution for the post-holiday rapid spread of Covid. Here is the updated schedule:
Tuesday, 1/18 at 6:30 pm: Peacemaking Zoom link
Tuesday, 1/25 at 6:30 pm: Living as Citizens of God's Kingdom Zoom link
Tuesday, 2/1 at 6:30 pm: Foundations Zoom link
Join the RenewalWorks team for a deep dive into the spiritual richness of the Beatitudes from the comfort of your home on these cold evenings. Zoom links for these events can also be found on the Faithlife calendar and the church website.
Rest in Peace+ Maryann McKenzie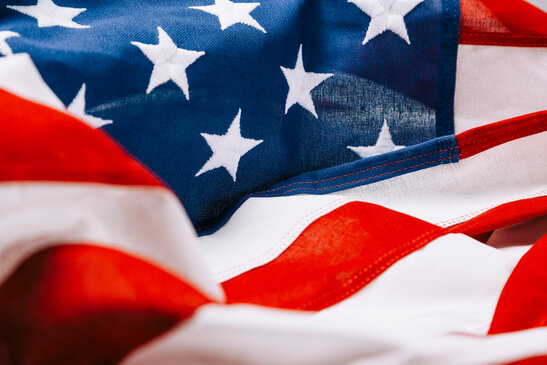 Over the Christmas holidays we lost a faithful member of our community Maryann McKenzie, beloved wife of John. Maryann, age 77, when not singing in the choir, would sit up front and would dutifully time the clergy's sermons to ensure that they did not preach too long! I post this American flag in her honor, as she would often ask the Rector why the flag was moved from the church to the narthex years ago. I reassured her that the flag found a new home in the Parish Hall.
She belonged to many choirs over the years, enjoyed spending her winters in Florida and watching her beloved New England Patriots. Her burial service was held at Christ Church on December 30. Her final days came too quickly and without a goodbye and she will be missed.
Rest eternal grant to her, O Lord; And let light perpetual shine upon her. May her soul, and the souls of all the departed, through the mercy of God, rest in peace. Amen.
Organ Concert Postponed to January 14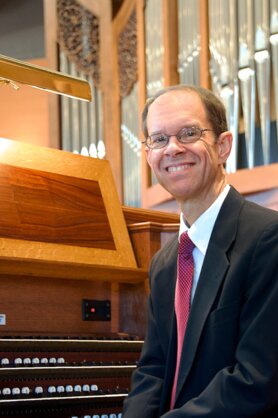 Christ Church's organist Bruce Adami will play a 30-minute concert on Friday, January 14th, 2022 beginning at 12:15 pm at First Congregational Church in Nashua. The church's Austin organ dates from 1926, was completely restored in 2015, and contains 4,000 pipes. The program is uniquely suited to the instrument and will feature works by William Albright, William Bolcom, Norman Cocker, Grayston Ives, and Louis Vierne. The church is located at 1 Concord Street, Nashua, NH. For more information visit www.first-music.org.
Annual Meeting (Live Streamed) Jan. 23
The Annual Meeting of Christ Church of Exeter (our incorporated name in the State of New Hampshire) will gather in person after the 10 a.m. service at 11:15 a.m. in the church. We will live stream on our YouTube channel (stay on worship link). We will meet to elect officers, new vestry members and diocesan delegates and to hear reports including our finances. More news to follow.
2022 Pledge Update and Ways to Give
As of January 4 we have received 125 pledges for a total of $310,056.
In 2021 we received 149 pledges for $365,561.
Now more than ever, in this prolonged season of exile and disconnection, Christ Church remains a community of hope, welcome, and hospitality. Your pledge helps strengthen our mission and ministry.
You can mail in the paper pledge card, or pick one up in the Narthex entryway of the church.
You also download a pledge form:
Or you can use this secure online form to enter your pledge:
Church Office Hours and Website
Monday 9 am - 12 Noon
Tuesday 9 am - 12 Noon
Wednesday 9 am - 4 pm
Thursday 9 am 12 Noon
OFFICE CLOSED ON FRIDAYS
Use this link to visit Christ Church's website. Check back often as it is always being updated with the upcoming events and services.
The Season of Epiphany begins...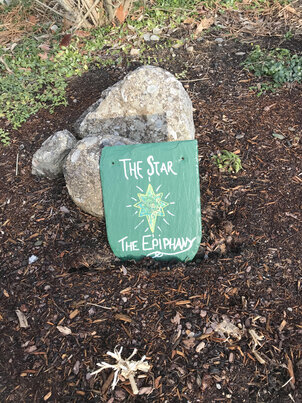 Upcoming Events
Download
CLICK HERE for the zoom link for weekly bible study.
Tuesday, January 11th  •  11 am – 12 pm (EST)
Download
The Oasis Sisters are a group of women who began meeting in October 2019 in person and continued to meet via Zoom throughout the pandemic. We have grown closer through the sharing of current life experiences, prayer concerns, praises and studying the word of God. Our meetings are on Wednesdays from 10:30 am until 12 noon. We currently meet in person on the first Wednesday of each month in the Dodd Room and the remainder of the month we meet via Zoom. New members are always welcome. For more information contact Kim Storms at 817-905-8987 or stormspk84@gmail.com.
Wednesday, January 12th  •  10:30 am – 12:00 pm (EST)
Download
Tuesday, January 18th  •  6:30–8:00 pm (EST)
Living, Connecting, Serving
Our address is: 43 Pine St. Exeter, NH 03833, USA