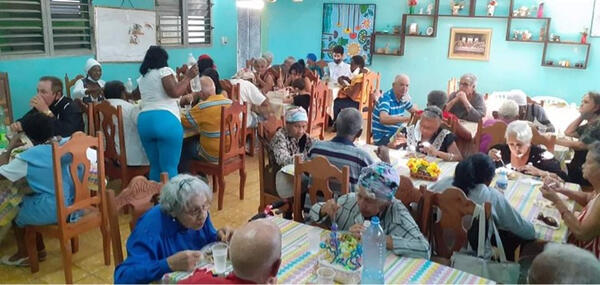 Grant for the Church in Cuba
Christ Church receives $6,000 grant for feeding programs
Two projects funded
(the image above shows our companion church in Cardenas for their Christmas lunch which Christ Church was able to sponsor)
The Sustainability Development Goal Committee of the Diocese of NH approved the following grants of $3000 each for Breakfast Project at The Good Shepherd Church in Esmeralda Municipality and the Rabbit Project in Camaguey.
The Breakfast Project provides a free breakfast for more than 12 poor village elders, Monday through Friday. The program was launched by funding from a parishioner of Christ Church Exeter in April 2019 and received SDG funding in the past. Yet conditions are even more difficult today. Cuba is undergoing unprecedented food shortages and hardships—the worst since the breakup of the Soviet Union—due to COVID and the economic pressures applied by the previous Administration that has not been rescinded by the Biden administration. In addition, political oppression from the Cuban government is increasing as street protest increase. Through this continuing grant we would like to provide more opportunities and resources to support La Iglesia Episcopal de Cuba, strengthening our commitment to global partnerships.'
The Rabbit Project in Camaguey: A member of Christ Church funded the startup of this project back in 2020 before COVID. The Rev. Evelio Perez had planned to purchase cages/coops to raise chickens for the purpose of providing vulnerable church families with needed animal protein. In the end, chickens were not available, so Rev. Evelio substituted with rabbits, and rabbits did what rabbits do -- they multiplied. Sadly, we learned in September 2021 that out of desperation and hunger, thieves broke into the church yard and stole all the rabbits and damaged some of the cages. The parish was devastated. This grant will fund the purchase of new animals, feed, and fix the broken cages.
Looking to Donate a Suitcase?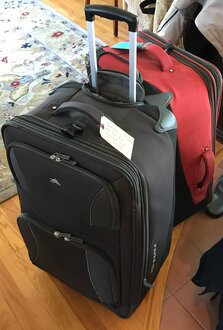 The Rev. Mark and Leslie Pendleton, along with Mike Hays, will be making a quick trip to Cuba for 4 days in March to bring much needed medicine and supplies for water systems. We are looking for used, fairly light and large suitcases on wheels. If you have any gathering dust, please bring them into church or the church office.
In addition, we will be collecting to following to bring down with us: Antacid tablets,
Alka selzer
Baking soda
Adult multivitamins
Echinacea supplement
Centrum
Alcohol wipes for for injections
Aspirin 81 MG
Tynenol
Advil
Lotrimin cream
Lamisil cream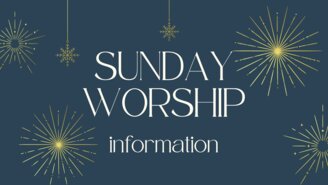 Download the Sunday bulletin HERE.
(If the bulletin fails to load, please go to our homepage under Events and download a copy)
Preacher: The Rev. Mark Pendleton
To add a name to our ongoing prayer list, please send it to Darla Watt in the office (office@christchurchexeter.org)
8:00 am and 10:00 am Holy Eucharist Masks Required
We live-stream all worship services from our YouTube channel, "Christ Church Exeter, New Hampshire"

The Beatitude Series in-person offering has been moved to Zoom out of caution for the post-holiday rapid spread of Covid. Here is the updated schedule:
Tuesday, 1/18 at 6:30 pm: Peacemaking Zoom link
Tuesday, 1/25 at 6:30 pm: Living as Citizens of God's Kingdom Zoom link
Tuesday, 2/1 at 6:30 pm: Foundations Zoom link
Join the RenewalWorks team for a deep dive into the spiritual richness of the Beatitudes from the comfort of your home on these cold evenings. Zoom links for these events can also be found on the Faithlife calendar and the church website.
Organ Concert Today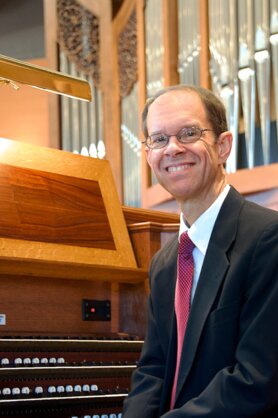 Christ Church's organist Bruce Adami will play a 30-minute concert on Friday, January 14th, 2022 beginning at 12:15 pm at First Congregational Church in Nashua. The church's Austin organ dates from 1926, was completely restored in 2015, and contains 4,000 pipes. The program is uniquely suited to the instrument and will feature works by William Albright, William Bolcom, Norman Cocker, Grayston Ives, and Louis Vierne. The church is located at 1 Concord Street, Nashua, NH. For more information visit www.first-music.org.
Join the Choir on Zoom January 20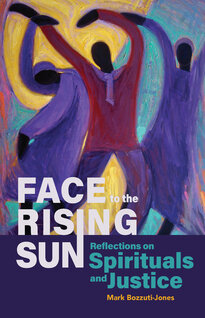 The Christ Church Choir was gifted the latest book from the Rev. Dr. Mark Bozutti-Jones, about spirituals and justice. Spirituals, songs of abiding faith passed down by African Americans through the centuries, offer a remarkable view of resilience, courage, and love.
In the same week our nation honors the life of Dr. Martin Luther King Jr., Fr. Mark will explore the modern-day lessons of these Spirituals with scripture readings, daily devotions, and questions for reflection. Join us for time timely conversation. January 20 at 7 p.m. on Zoom for 90 minutes at this link HERE.
Annual Meeting (Live Streamed) Jan. 23
The Annual Meeting of Christ Church of Exeter (our incorporated name in the State of New Hampshire) will gather in person after the 10 a.m. service at 11:15 a.m. in the church. We will live stream on our YouTube channel (stay on worship link). We will meet to elect officers, new vestry members and diocesan delegates and to hear reports including our finances. More news to follow.
Zoom Finance Forum Sunday at 11:15 am.
In preparation for our Annual Meeting on January 23, we are setting aside time on Sunday on Zoom to present the financials for 2021 in more depth. We will also look at the budget approved by Vestry for 2022. Join us HERE: https://zoom.us/j/98919810841
As of January 4 we have received 127 Pledges for a total of $312,216 for the 2022 operating budget that funds ministry and mission. In 2021 we received 149 pledges for $365,561.
There is still time to make a pledge for this year:
Download a pledge form:
Or record your pledge:
At our diocesan convention in November, Bishop Rob announced that the diocese is beginning work on a capital campaign to fund congregational, clergy and lay leadership initiatives. These funds for New Life will be featured in the months ahead so we can consider how they could directly impact our church's ability to attract, keep and nurture quality clergy and lay leaders to help us flourish.
Consider this question:
What challenges do you imagine the Bishop faces when wanting to support or strengthen new or existing ministries?
View Bishop Rob's introductory video here https://www.givingsites.com/deeproots/
Church Office Hours and Website
Monday CLOSED for MLK, Jr. Day
Tuesday 9 am - 12 Noon
Wednesday 9 am - 4 pm
Thursday 9 am 12 Noon
OFFICE CLOSED ON FRIDAYS
Use this link to visit Christ Church's website. Check back often as it is always being updated with the upcoming events and services.
Living, Connecting, Serving
Our address is: 43 Pine St. Exeter, NH 03833, USA