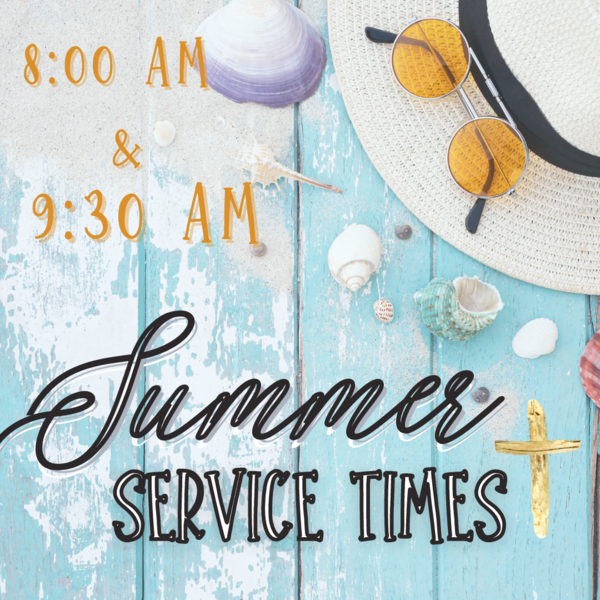 Feast of Pentecost
Services at 8:00 AM & 9:30 AM. Wearing Red always good!
What is Pentecost?
The term means "the fiftieth day." It is used in both the Old Testament and the New Testament. In the OT it refers to a feast of seven weeks known as the Feast of Weeks. It was apparently an agricultural event that focused on the harvesting of first fruits. The term is used in the NT to refer to the coming of the Spirit on the day of Pentecost (Acts 2:1), shortly after Jesus' death, resurrection, and ascension. Christians came to understand the meaning of Pentecost in terms of the gift of the Spirit. The Pentecost event was the fulfillment of a promise which Jesus gave concerning the return of the Holy Spirit. The speaking in tongues, which was a major effect of having received the Spirit, is interpreted by some to symbolize the church's worldwide preaching. In the Christian tradition, Pentecost is now the seventh Sunday after Easter. It emphasizes that the church is understood as the body of Christ which is drawn together and given life by the Holy Spirit. Some understand Pentecost to be the origin and sending out of the church into the world. (Episcopal Church Glossary).
The liturgical color of the day is red.
Join us this Sunday for Worship
Holy Eucharist at 8:00 a.m. and 9:30 a.m. Baptisms at 9:30.
Masks Optional (and Welcome)
Download the Sunday bulletin HERE
Preaching: The Rev. Mark Pendleton
To give flowers for the altar, please sign up HERE
To add a name to our ongoing prayer list, please send it to Darla Watt in the office (office@christchurchexeter.org).
We live-stream worship services from our YouTube channel, "Christ Church Exeter, New Hampshire"
Summer Hospitality & Coffee Hour
Join sign up to bring treats to share..
HOSPITALITY: Sign up to help with Sunday morning Hospitality HERE.
Safe Church Ministry
Over the last three years, Wendy Gladstone and Sue Ingram have served as our Safe Church Ministers. They are both rotating out of these roles this month. We thank them both for their service!
What is Safe Church?
The Safe Church Program of the Episcopal Church of New Hampshire has three major components – policies, training, and background checks. Church leaders are responsible for knowing and following these policies.
The Episcopal Church is deeply committed to fostering communities and congregations that are safe spaces for all people, particularly those who may be vulnerable in some way, to worship and minister generously, free of any form of harassment, bullying, abuse, or exploitation.
Please see Mark if you are interested in learning more about this ministry and possibly serving as our Safe Church minister.
Honoring Graduates June 12

IS SOMEONE IN YOUR FAMILY GRADUATING from high school or an institution of higher learning? We would like to list them in the bulletin and celebrate with them on June 12th at the 9:30 a.m. service. Please submit the following form (information) to: Darla at office@christchurchexeter.org
Please note that the deadline is June 5.
Please share name, name of parents/guardians, school or college, and degree.
Introducing our new Sunday School Coordinator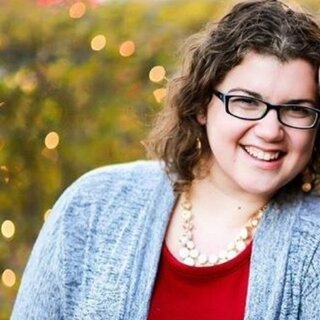 Katie Mize, who has been the choreographer for our Pine Street Players for the last few years, will be joining our staff August 1 as part-time Sunday School Coordinator.
Currently a teacher in the Bedford, NH school system, Katie has taught for more than three years in Roman Catholic parochial schools in Rhode Island and New York and has received instruction in religious education and teaching.
Katie earned a B.A. in Elementary Education and Psychology from Stonehill College, where she also worked as the campus ministry liaison. She has a Masters degree in Literacy from Providence College.
It is the Vestry's goal to reenergize our faith formation for children and youth this fall, as we continue to regather as a community after these two(+) years. We will be relocating and redesigning Sunday School rooms downstairs over the summer, and moving to a 9:45 a.m. start time in September that will have children join the congregation at the Peace each Sunday. Welcome Katie! You can email her at kmize@christchurchexeter.org
5 Things You Can Do to Respond to Gun Violence Today
With increasing frequency, acts of mass violence continue appearing in news headlines. The urge to act is often stifled by the feeling of inadequacy for the task at hand. Here are five things you can do today. Download HERE
What's Next?

For the past five months we have explored the different initiatives for a diocesan capital campaign. Please watch this video of leaders who have already seen the beneficial impact on their own church: https://youtu.be/syo4LJoVaAA
We would love to hear from you https://www.givingsites.com/deeproots/our-plan.php
Scroll to the bottom of the page and "let us know your thoughts".
Please stay tuned. We will complete a Feasibility Study by our next diocesan convention to get more feedback from everyone to see if we are on the right track. The results will be reported on November 5th !
Click on the graphic above to give online. We are always grateful for your donations and pledges that support our mission and ministry. Consider setting up regular giving through Faithlife.
See the most updated financials from April HERE
Church Office Hours and Website
Monday 9 a.m. - 12 Noon
Tuesday 9 am - 12 Noon
Wednesday 9 am - 4 pm
Thursday 9 am 12 Noon
OFFICE IS CLOSED ON FRIDAYS
Rector's Office Hours: Over the last two years, Mark has adapted to more remote work during the week. He is regularly in the office Tuesdays and Wednesday and is available all days minus Friday, his day off. You can email him at mpendleton@christchurchcexeter.org or call his cell at 860 490-8544 for more urgent matters or to make an appointment.
Use this link to visit Christ Church's website. Check back often as it is always being updated with the upcoming events and services.
Upcoming Events
Download
The Oasis Sisters gather on Wednesdays from 10:30 am until 12 noon. Occasionally on Zoom. We meet June 8 in the Community Room. New members are always welcome. For more information contact Kim Storms stormspk84@gmail.com.
Wednesday, June 8th  •  10:30 am – 12:00 pm (EDT)
Living, Connecting, Serving
Our address is: 43 Pine St. Exeter, NH 03833, USA