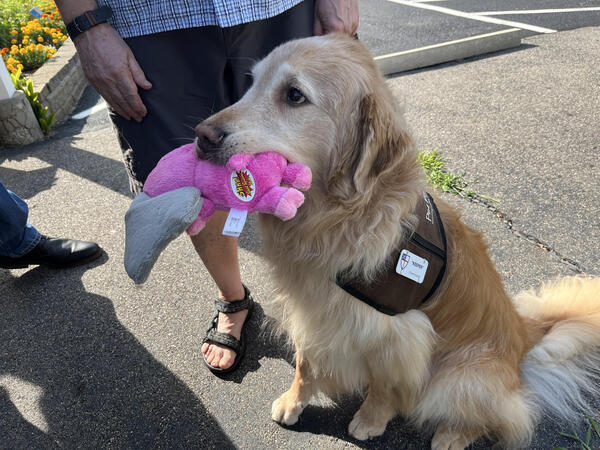 Enews for Sunday July 31
From Keeper our Greeter: All Humans are Welcome!
Bible Verse Challenge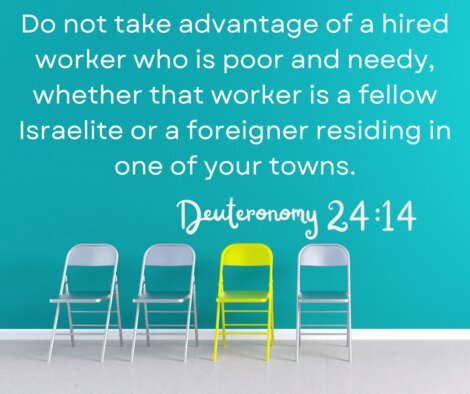 Join us this Sunday for Worship
Holy Eucharist at 8:00 a.m. and 9:30 a.m. in the Church
Masks Optional (and Welcome)
Download the Sunday bulletin HERE
Preaching: The Rev. Melissa Remington
To give flowers for the altar, please sign up HERE
To add a name to our ongoing prayer list, please send it to Darla Watt in the office (office@christchurchexeter.org).
We live-stream worship services from our YouTube channel, "Christ Church Exeter, New Hampshire"
Lambeth Conference Convenes in Canterbury
The Lambeth Conference of Anglican bishops typically is held once a decade at the invitation of the archbishop of Canterbury. This Lambeth Conference had been scheduled for 2020 but was delayed by two years because of the pandemic. It is the first to be called by Archbishop of Canterbury Justin Welby, who assumed that role in 2013. Bishops from all 42 provinces in the Anglican Communion were invited, and more than 650 bishops and 480 spouses are registered to attend.
Learn more about the Conference HERE
Read a recent Episcopal New Service summary HERE
Back to School Needs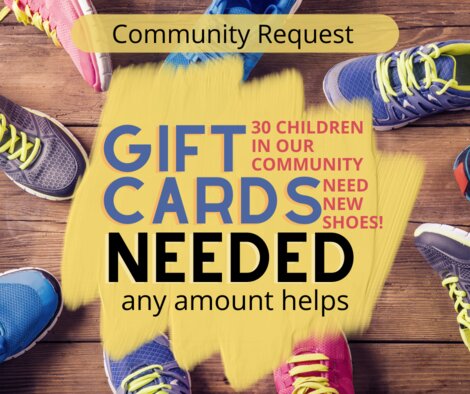 We've received a request to help 30 kids in our community. Bring any gift card donations to the church office before August 12. Any amount helps!
Seacoast Family Promise Week in August
SIGN UP HERE for our SFP week!
An update from the team:
"We are pleased to announce that Peter Schaeffer, a long-time volunteers and supporter of our mission, was voted unanimously to the SFP Board this past week. We are all thankful for his time and look forward to working with him.
If you have ever wondered about the responsibilities and time commitment of our Board, please feel free to reach out and ask questions. No commitment.
Everyone is looking for apartments and completing applications. This group of families has worked very hard to get their lives back on track over the past few months and we know that good things are just around the corner."
In July Christ Church donated $1000 from the Rector's Discretionary Fund this this vital important ministry. To learn more about SFP, visit their website HERE
Update on our Friends in Cuba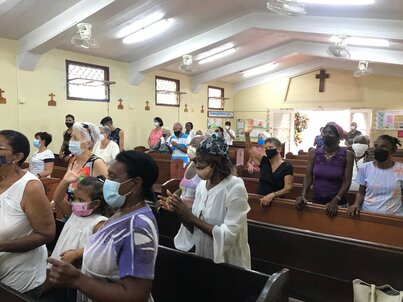 Mark has shared recent communication coming in from our friends at our companion parish in Cardenas that details a deteriorating situation on the ground.
There are now almost daily electricity blackouts that can last up to 10 hours at a time. Imagine tropical heat without any fans or air conditioning -- though most Cubas do not have a.c. Christ Church was able to send some food down to the parish that will be used for a special parish meal. The political horizon looks very bleak as more young people and professionals attempt to leave the country. Pray for the people of Cuba and our friends who live under oppressive conditions.
Click on the graphic above to give online. We are always grateful for your donations and pledges that support our mission and ministry.
Consider setting up regular giving through Faithlife.
Church Office Hours and Website
Monday 9 a.m. - 12 Noon.
Tuesday 9 am - 12 Noon
Wednesday 9 am - 4 pm
Thursday 9 am 12 Noon
OFFICE IS CLOSED ON FRIDAYS
Rector's Office Hours: Mark is regularly in the church office Tuesdays and Wednesdays, and is available all days except Friday, his day off. You can email him at mpendleton@christchurchcexeter.org, or call his cell at 860 490-8544 for more urgent matters, or to make an appointment.
Use this link to visit Christ Church's website. Check back often, as it is always being updated with the upcoming events and services.
Living, Connecting, Serving
Our address is: 43 Pine St. Exeter, NH 03833, USA