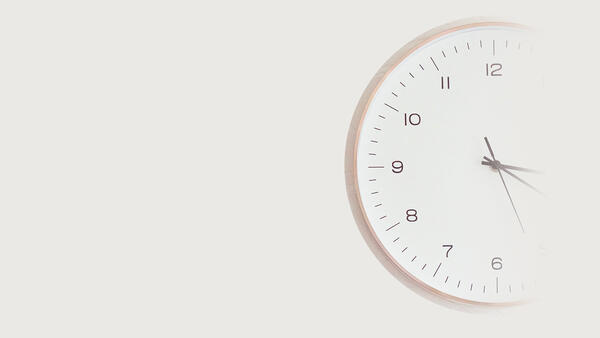 Enews: 3 Lent
Daylight Saving Time Begins Sunday: Spring Ahead One Hour
Join us Sunday March 12
Sunday Services at 8 and 10 a.m.
Download the service bulletin HERE
The Rev. Mark Pendleton, preaching.
Mark will be traveling to Cuba this week with four others from Christ Church. For pastoral emergencies, please contact the Rev. Melissa Remington at (304) 951-0845. Mark will be back in the office on Tuesday, March 21.
Masks are optional and welcome at Christ Church for all events.
To add a name to our ongoing prayer list, please send it to Darla Watt in the office (office@christchurchexeter.org).
We live-stream worship services from our YouTube channel, "Christ Church Exeter, New Hampshire."
This Sunday: Jesus Meets the Samaritan Woman at the Well in The Chosen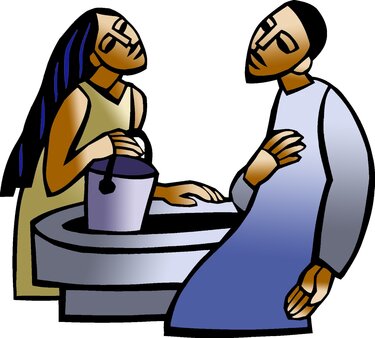 Be sure to watch this clip before Sunday's forum HERE
Don't have access Online?
** Episode Eight, Season One will be shown in the Dodd Room beginning at 8:45 a.m. until 9:45 a.m. Check it out.
"The Chosen" is a compelling video series that has captured the hearts and minds of people across the globe, people from all faiths, young and old. Written with a contemporary flair, "The Chosen" brings the Gospel Stories to life. Applying artistic interpretation to historical facts, the series is being credited for setting a new standard in depicting Christ. It allows its viewers to reimagine what it might have been like to encounter Jesus, the man and the Messiah.
During this five-week Lenten series, we will apply the week's Lectionary readings to vignettes from The Chosen, using them as a springboard to engage in discussions around universal questions and challenges about faith, purpose, and belief – questions that are as relevant today as they were over 2000 years ago. Like Paul on the road to Damascus or the disciples following his call, how can we look more personally at the life of Jesus, and how might we apply his teachings in our world today?
Come join us for a time of sharing and rich dialogue. Please feel free to invite your friends.
The Lenten Forum Series is held in the Parish Hall immediately following the 10:00 service. Remaining dates:
· March 12
· March 19
· March 26
"The Chosen" has completed three seasons. If you would like to watch, here's how:
· Seasons 1-2 are available on Amazon Prime and many clips can be found on YouTube.
· Seasons 1-3 are available for free using "The Angel Studios" app or "The Chosen" app, which you can download from Google Play and the App Store (can be watched on a
Seacoast Family Promise Week March 19
Barbara Cutting is our SFP coordinator. We're always looking for more volunteers! If you're interested in joining this ongoing ministry, please contact Barbara at sfpcce2@gmail.com.
Our week to prepare meals is March 19-25. Please sign up HERE.
To date we have received 133 pledges for 2023 totaling $350,398.
Our 2023 goal is 150 pledges for $380,000 to return to pre-Pandemic levels of giving. One can pledge anytime during the year or donate using giving envelopes.
Thank you for your commitment to our ministries!
Contact Jeannie our bookkeeper for any questions regarding your giving record. Bookkeeper@christchurchexeter.org
Download the 2023 Pledge Card Here
Click on the graphic above to give online. We are always grateful for your donations and pledges that support our mission and ministry.
To give flowers for the altar, please sign up HERE
Inquirers' Classes/Episcopal 101 on Zoom
The Rector is offering Zoom sessions for those who want to learn more about the Episcopal Church and for those who might be interested in being confirmed or received by the bishop on May 7, 2023.
Next class: March 21. Tuesday at 7 p.m. Zoom link HERE
Episcopal Liturgy and the Sacraments
Zoom link also on the homepage
Good Friday & Fauré Requiem
On April 7th at 7 p.m. Christ Church Exeter will hold a Good Friday service with the music of Fauré Requiem, performed by choir and chamber orchestra. The ensemble of singers will include parishioners from Christ Church and singers from the Seacoast community. In keeping with the tradition of prior years, the Good Friday liturgy will be interposed with all original movements of Fauré's masterful requiem. Christ Church invites all those seeking an evening of reflection and musical depth, to join in this special experience.
A free will offering will support the Anglican Province of Jerusalem and the Middle East. Each Good Friday generous donations help the Christian presence in the Land of the Holy One to be a vital and effective force for peace and understanding among all of God's children.
Our address is: 43 Pine St. Exeter, NH 03833, USA