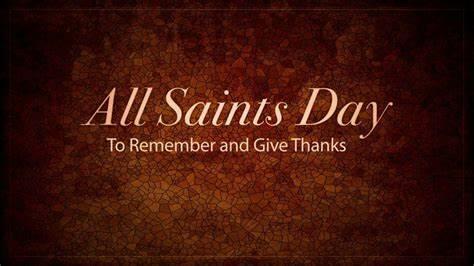 Canal Lewisville UMC
October 31, 2021 All Saints Sunday
Welcome & Announcements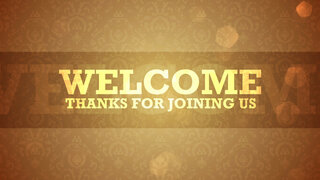 FOR ALL THE SAINTS
1. For all the saints, who from their labors rest, who thee by faith before the world confessed, thy name, O Jesus, be forever blest. Alleluia, Alleluia!
2. Thou wast their rock, their fortress, and their might; thou Lord, their captain in the well-fought fight; thou in the darkness drear, their one true light. Alleluia, Alleluia!
3. O may thy soldiers, faithful, true, and bold, fight as the saints who nobly fought of old, and win with them the victor's crown of gold. Alleluia, Alleluia!
[4]. O blest communion, fellowship divine! We feebly struggle, they in glory shine; yet all are one in thee, for all are thine.
5. And when the strife is fierce, the warfare long, steals on the ear the distant triumph song, and hearts are brave again, and arms are strong. Alleluia, Alleluia!
6. From earth's wide bounds, from ocean's farthest coast, through gates of pearl streams in the countless host, singing to Father, Son, and Holy Ghost: Alleluia, Alleluia!
Recognition of Saints
Larry Fry
Genevieve "Jenny" Via
Apostles Creed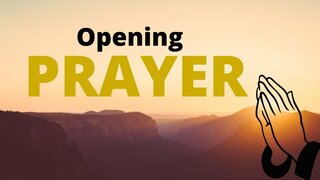 Source of all being, beginning and end,
we praise you for those who have served you faithfully.
For the sake of Jesus Christ,
replenish our hope in your eternal kingdom,
that we may have life in all its fullness,
unfettered by the fear of death. Amen.
"Praise the Lord Who Reigns Above"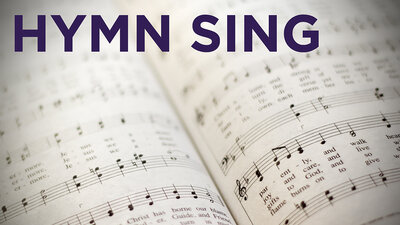 1. Praise the Lord who reigns above and keeps his court below; praise the holy God of love and all his greatness show; praise him for his noble deeds, praise him for his matchless power; him from whom all good proceeds let earth and heaven adore.
2. Celebrate th'eternal God with harp and psaltery, timbrels soft and cymbals loud in this high praise agree; praise with every tuneful string; all the reach of heavenly art, all the powers of music bring, the music of the heart.
3. God, in whom they move and live, let every creature sing, glory to their Maker give, and homage to their King. Hallowed be thy name beneath, as in heaven on earth adored; praise the Lord in every breath, let all things praise the Lord.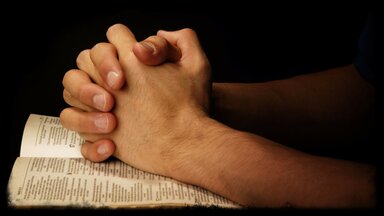 Shared of Joys & Concerns
Pastoral Prayer
Lords Prayer
Offering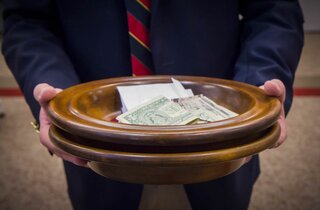 Isaiah 25:6-9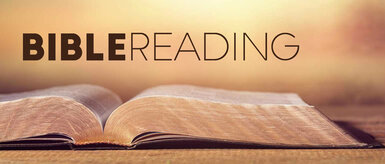 6On this mountain the LORD Almighty will prepare a feast of rich food for all peoples, a banquet of aged wine- the best of meats and the finest of wines. 7On this mountain he will destroy the shroud that enfolds all peoples, the sheet that covers all nations; 8he will swallow up death forever. The Sovereign LORD will wipe away the tears from all faces; he will remove his people's disgrace from all the earth. The LORD has spoken. 9In that day they will say, "Surely this is our God; we trusted in him, and he saved us. This is the LORD, we trusted in him; let us rejoice and be glad in his salvation."
"A Mighty Fortress Is Our God"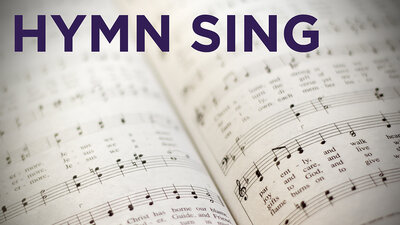 1. A mighty fortress is our God, a bulwark never failing; our helper he amid the flood of mortal ills prevailing. For still our ancient foe doth seek to work us woe; his craft and power are great, and armed with cruel hate, on earth is not his equal.
2. Did we in our own strength confide, our striving would be losing, were not the right man on our side, the man of God's own choosing. Dost ask who that may be? Christ Jesus, it is he; Lord Sabaoth, his name, from age to age the same, and he must win the battle.
3. And though this world, with devils filled, should threaten to undo us, we will not fear, for God hath willed his truth to triumph through us. The Prince of Darkness grim, we tremble not for him; his rage we can endure, for lo, his doom is sure; one little word shall fell him.
4. That word above all earthly powers, no thanks to them, abideth; the Spirit and the gifts are ours, thru him who with us sideth. Let goods and kindred go, this mortal life also; the body they may kill; God's truth abideth still; his kingdom is forever.
Hebrews 11:36-12:3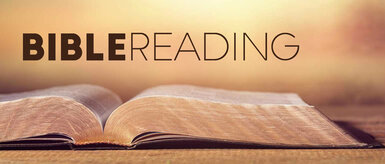 36 Some faced jeers and flogging, and even chains and imprisonment. 37 They were put to death by stoning;[a] they were sawed in two; they were killed by the sword. They went about in sheepskins and goatskins, destitute, persecuted and mistreated— 38 the world was not worthy of them. They wandered in deserts and mountains, living in caves and in holes in the ground.
39 These were all commended for their faith, yet none of them received what had been promised, 40 since God had planned something better for us so that only together with us would they be made perfect.
12 Therefore, since we are surrounded by such a great cloud of witnesses, let us throw off everything that hinders and the sin that so easily entangles. And let us run with perseverance the race marked out for us, 2 fixing our eyes on Jesus, the pioneer and perfecter of faith. For the joy set before him he endured the cross, scorning its shame, and sat down at the right hand of the throne of God. 3 Consider him who endured such opposition from sinners, so that you will not grow weary and lose heart.
Throwing off the Hindrance
"Hymn of Promise"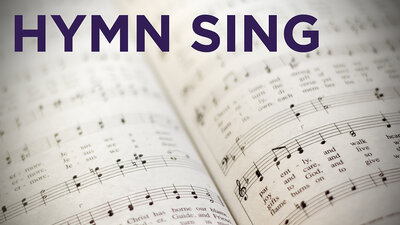 1. In the bulb there is a flower; in the seed, an apple tree; in cocoons, a hidden promise: butterflies will soon be free! In the cold and snow of winter there's a spring that waits to be, unrevealed until its season, something God alone can see.
2. There's a song in every silence, seeking word and melody; there's a dawn in every darkness, bringing hope to you and me. From the past will come the future; what it holds, a mystery, unrevealed until its season, something God alone can see.
3. In our end is our beginning; in our time, infinity; in our doubt there is believing; in our life, eternity. In our death, a resurrection; at the last, a victory, unrevealed until its season, something God alone can see.
Send Forth/Benediction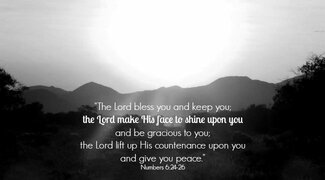 Choral Response "Great Amen"
Postlude
End of Service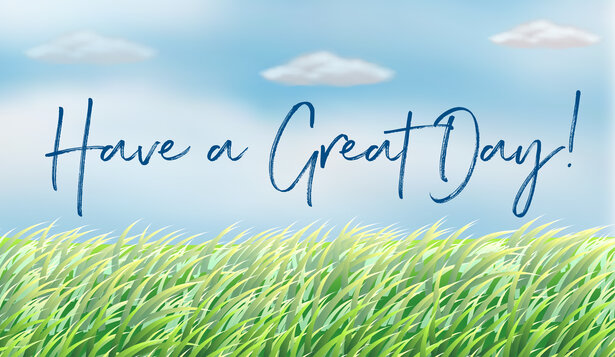 Let us get to know you!
Please take a moment to send us your information so that we may stay connected with you. Your information is carefully managed and protected.
How did you hear about us?
Canal Lewisville UMC
7406223977
4 members