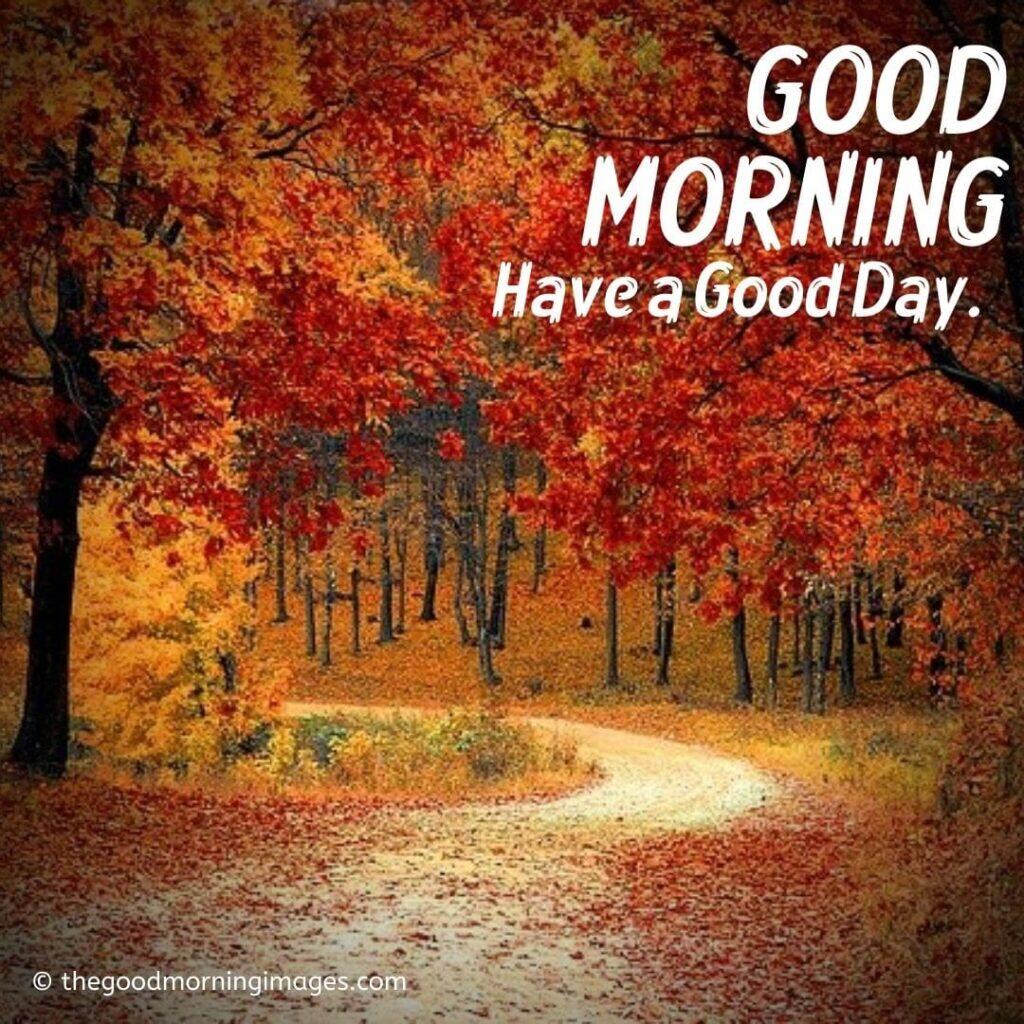 Canal Lewisville UMC
October 16, 2022
Welcome and Announcements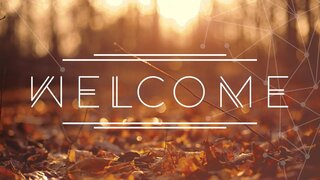 October 16, 2022
Birthdays:
Today, October 16 - Bill Kirker
Wednesday, October 19 - Larry Wills
Friday, October 21 - Marley Bahmer
Saturday, October 22 - Maggie Granger
No Anniversaries this week
Announcements
All Saints Day:
All Saints day will be November 6th. If you have the name of someone you would like honored, please let Pastor Matt or the office know. Also, anyone already given a name, if you could provide a picture. Thank you.
Shoe Boxes:
Operation Christmas Child - Shoe Boxes, now until November 6, 2022. Please see Barb Anderson if you have questions. See in insert for box ideas and grab a box off the back table! If you would like to donate for the shipping cost, please place it in the offering marked "Shoe Box Postage"
Christmas Cards:
We will be getting together to make Christmas cards for the shut ins, Saturday December 3rd. Please see Barb with questions or if you would like to help. We had so much fun making the Easter cards! Also, any monetary donations that you would like to make, please place in offering plate marked "Christmas Cards"
Fall Festival:
Fall Festival will be fast approaching. Friday, November 18th, 10:30 a.m. to 4 p.m. Sign up sheet for help and/or monetary donations will be in next week's bulletin.
November Newsletter:
If anyone has anything to add to the November newsletter, please have it into the office by October 19th.
Note from the office:
I seem to be missing a few peoples birthdays and anniversaries. If you could jot them on a piece of paper and throw it in the offering plate, that would be wonderful. I don't want to miss anyone! Shea
Call to Worship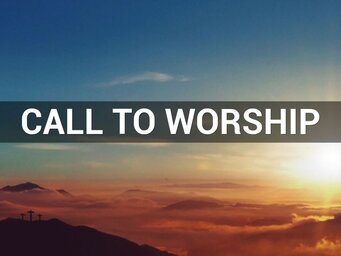 Leader: The invitation is given to every person by Jesus Christ: "Come to me! Follow me! Be my disciples!"
People: We come to this place, to this time, at the invitation of Jesus Christ.
Leader: In the name of Christ,
People: we accept the invitation to discipleship.
Leader: In the name of Christ,
People: as his disciples, we worship and praise God.
Leader: In the midst of indifference and apathy,
People: we proclaim the God of Love.
All: Come, let us worship together and share our witness of God's living presence in the world. Amen!
Apostles Creed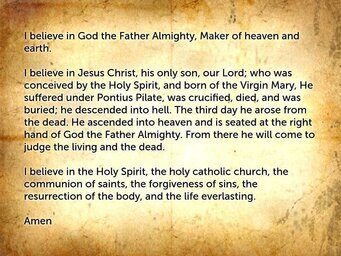 "O How I Love Jesus"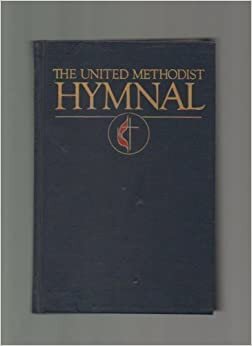 Church in Prayer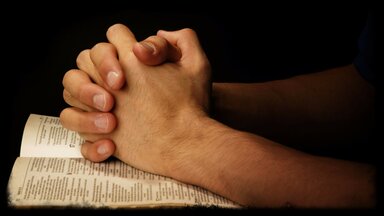 Joys-Concerns-Prayers
Prayer Concerns
Shut-ins
Rev Ron Little
Health/Personal Concerns
Mattie Clarke
Layla Farhat
Joyce Layman
Roberta Stanton
Mark Granger
Missy Turnbull
Victor Newman
Ellen McClain
Betty Finnell
Living with Cancer
Rev Ron Davis - Gospel Hill
Roberta Stanton - Barbs sister
Military
TJ Foster
Ryan Thomas
Our Missionaries
Mike & Nancy Mahon
Loss of a Loved One
Family of Elizabeth Gehrke
Lords Prayer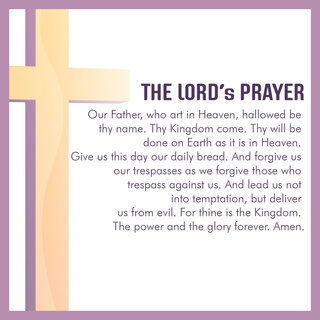 "Open My Eyes, That I May See"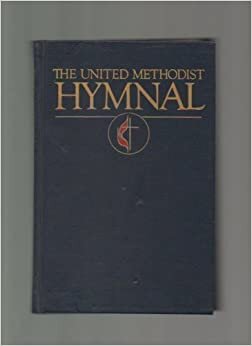 Childrens Message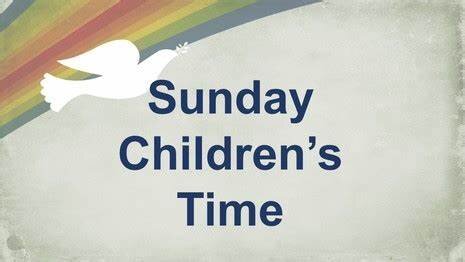 Luke 5:1-11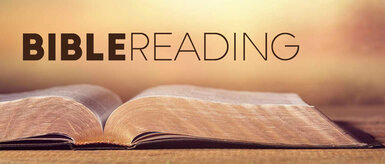 Jesus Calls His First Disciples
5 One day as Jesus was standing by the Lake of Gennesaret,[a] the people were crowding around him and listening to the word of God. 2 He saw at the water's edge two boats, left there by the fishermen, who were washing their nets. 3 He got into one of the boats, the one belonging to Simon, and asked him to put out a little from shore. Then he sat down and taught the people from the boat.
4 When he had finished speaking, he said to Simon, "Put out into deep water, and let down the nets for a catch."
5 Simon answered, "Master, we've worked hard all night and haven't caught anything. But because you say so, I will let down the nets."
6 When they had done so, they caught such a large number of fish that their nets began to break. 7 So they signaled their partners in the other boat to come and help them, and they came and filled both boats so full that they began to sink.
8 When Simon Peter saw this, he fell at Jesus' knees and said, "Go away from me, Lord; I am a sinful man!" 9 For he and all his companions were astonished at the catch of fish they had taken, 10 and so were James and John, the sons of Zebedee, Simon's partners.
Then Jesus said to Simon, "Don't be afraid; from now on you will fish for people." 11 So they pulled their boats up on shore, left everything and followed him.
"Something Happens When You're in the Boat"
Tithes & Offerings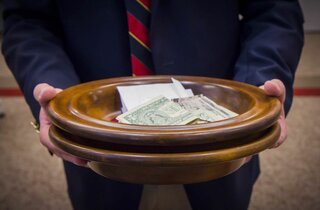 Doxology
Praise God, from whom all blessings flow; Praise Him, all creatures here below; Praise Him above, ye heav'nly host; Praise Father, Son, and Holy Ghost!
"Here I Am, Lord"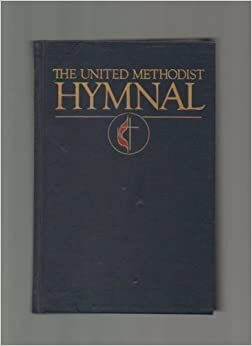 Send Forth/Benediction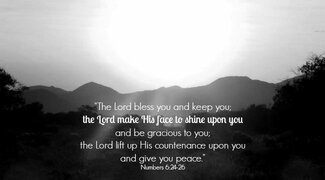 Choral response "Great Amen"
Postlude
Let us get to know you!
Please take a moment to send us your information so that we may stay connected with you. Your information is carefully managed and protected.
How did you hear about us?
Canal Lewisville UMC
7406223977
4 members