Canal Lewisville UMC
February 19, 2023 Transfiguration Sunday
Welcome & Announcements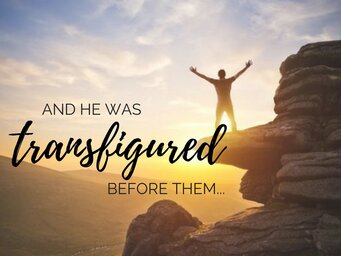 Prelude "Prayer" Schumann
Birthdays
Tomorrow, Monday February 20 - Karen Little
Saturday, February 25 - Judy Boyd
Announcements
Lenten Bible Study: He Chose The Nails, What God did to win your heart.
Is your heart unsettled by the chaos of the world? Are you heavy-laden with bad moments, mad moments, or anxious moments? Today, rest in God's self-giving love and leave all your troubles at the foot of the cross. There were no accidents on the days surrounding Jesus' death. Jesus' last moments were not left up to chance. God chose the path; he selected the nails. Our Lord planted the trio of crosses and painted the sign. God was never more sovereign than in the details of the death of his Son. God didn't have to do all these things, you know. The only required act for our salvation was the shedding of blood, yet he did much more. So much more.
Join us at Canal Lewisville UMC
He Chose to Be One of Us, February 28th at 1:00pm
He Chose to Forgive Us, March 7th at 1:00pm
He Chose to Invite Us into His Presence, March 14th at 1:00pm
He Chose to Love Us Forever, March 21st at 1:00pm
He Chose to Give Us Victory, March 28th at 1:00pm
Lenten Breakfasts
Starting Sunday, February 26th we will have Lenten Breakfasts. There is a sign up sheet in the back. We are excited for this fellowship time again this year!
Lenten Luncheon
Lenten Luncheons are starting up February 22, 2023 at the Presbyterian Church at 11:45am.. Our church has been asked to provide 6 gallons of ham/bean soup and two workers in the morning and for clean-up. Please sign the sheet in the narthex to volunteer. Thank you!
Upcoming Easter Schedule
Ash Wednesday Service - Wednesday, February 22 7pm @ Prairie Chapel
Maundy Thursday Service - Thursday, April 6th 7pm @ CLUMC
Easter Sunday Sunrise Service - Sunday, April 9 @ Prairie Chapel
Easter Card Making
Join us to make Easter Cards for the shut-ins and have great fellowship time. This has been a wonderful outreach program. We have had so much positive feedback, people love getting the cards!
Saturday, March 25th 9am.
Call to Worship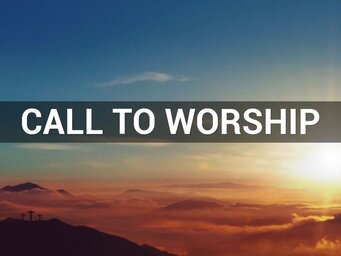 Leader: The Lord reigns, let the nations tremble; he sits enthroned between the cherubim, let the earth shake.
People: Great is the Lord in Zion; he is exalted over all the nations.
Leader: Let them praise your great and awesome name—
People: He is holy. The King is mighty, he loves justice—you have established equity; in Jacob you have done what is just and right.
Leader: Exalt the Lord our God and worship at his footstool;
People: He is holy.
Leader: Moses and Aaron were among his priests; Samuel was among those who called on his name; they called on the Lord and he answered them.
People: He spoke to them from the pillar of cloud; they kept his statutes and the decrees he gave them.
Leader: O Lord our God, you answered them; you were to Israel a forgiving God, though you punished their misdeeds.
People: Exalt the Lord our God and worship at his holy mountain, for the Lord our God is holy.
Apostles Creed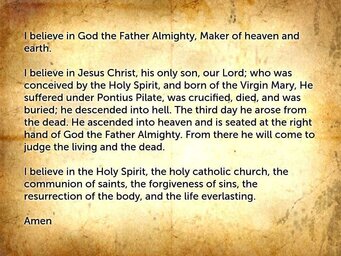 "Lord, I Lift Your Name on High"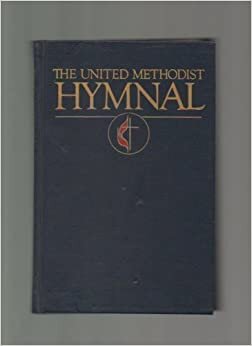 Church in Prayer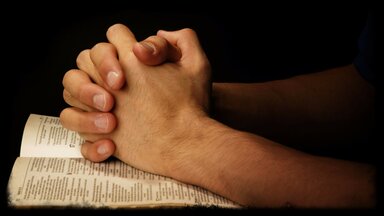 Joys-Concerns-Prayers
Health/Personal Concerns
Rev Ron Little
Rev Ron Davis
Mattie Clarke Missionaries
Layla Farhat Mike & Nancy Mahon
Joyce Layman
Roberta Stanton
Mark Granger
Missy Turnbull
Victor Newman
Ellen McClain
Betty Finnell
Sue Davis & family
"His Name Is Wonderful"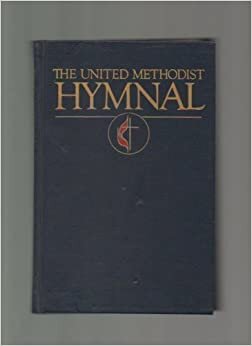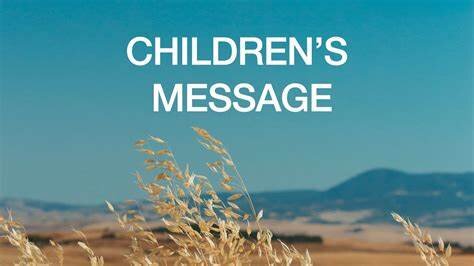 Barb Anderson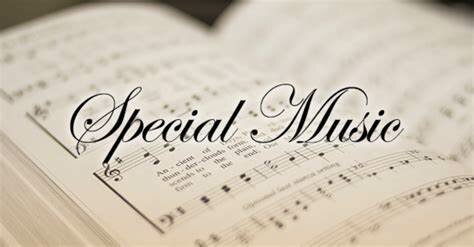 "When the Roll Is Called Up Yonder"
Luke 15:1-10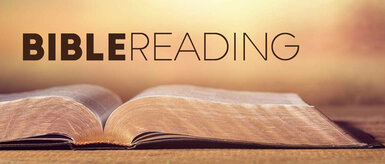 The Parable of the Lost Sheep
15 Now the tax collectors and sinners were all gathering around to hear Jesus. 2 But the Pharisees and the teachers of the law muttered, "This man welcomes sinners and eats with them."
3 Then Jesus told them this parable: 4 "Suppose one of you has a hundred sheep and loses one of them. Doesn't he leave the ninety-nine in the open country and go after the lost sheep until he finds it? 5 And when he finds it, he joyfully puts it on his shoulders 6 and goes home. Then he calls his friends and neighbors together and says, 'Rejoice with me; I have found my lost sheep.' 7 I tell you that in the same way there will be more rejoicing in heaven over one sinner who repents than over ninety-nine righteous persons who do not need to repent.
The Parable of the Lost Coin
8 "Or suppose a woman has ten silver coins[a] and loses one. Doesn't she light a lamp, sweep the house and search carefully until she finds it? 9 And when she finds it, she calls her friends and neighbors together and says, 'Rejoice with me; I have found my lost coin.' 10 In the same way, I tell you, there is rejoicing in the presence of the angels of God over one sinner who repents."
"Has Anyone Seen My Faith?"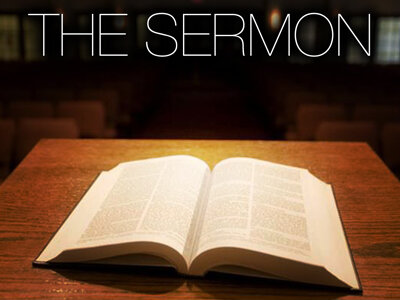 Tithes & Offerings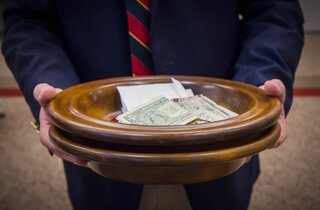 "Standing On the Promises"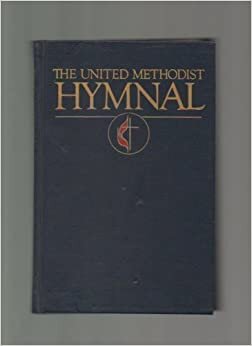 Send Forth/Benediction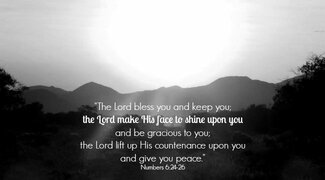 Choral Response "Great Amen"
Postlude "Postludium" Young
Let us get to know you!
Please take a moment to send us your information so that we may stay connected with you. Your information is carefully managed and protected.
How did you hear about us?
Canal Lewisville UMC
7406223977
4 members