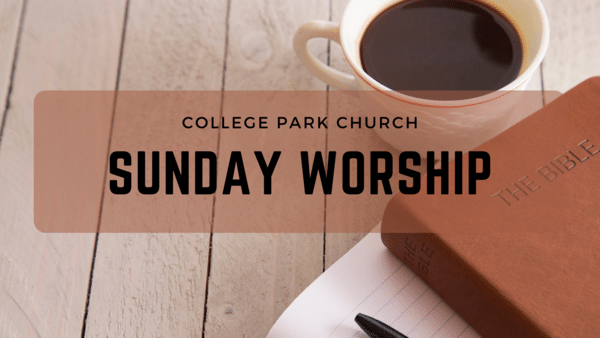 New Series / Announcements
Sunday Worship - July 24, 2022
Our Service This Sunday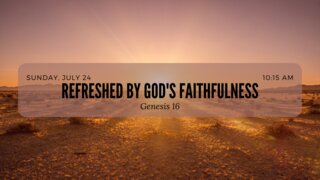 Join us this week as we begin a new series! Over the next several weeks we'll be moving through the Bible to see how God refreshes our souls! This week we're beginning in the dessert and we'll see the faithfulness and the closeness of God.
I'm excited for this Sunday and pray that God will encourage you through our worship together!
Coffee is ready at 9:45 and our service begins at 10:15. You can join us in person or online. You can find our service on our Website, Facebook Page and YouTube Channel . Note: We've updated the livestream page on our website so all our Sunday worship resources are in one place and on one page.
Our digital bulletin is published each Sunday morning here: https://collegepark.updates.church
Note: There is no Wednesday night Bible study this week. Wednesday night Bible study and Ladies Bible Study will resume in August.
Graduation Celebration - August 6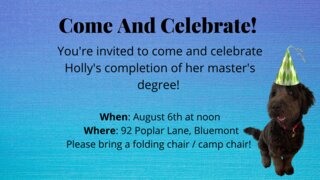 You are invited to come and join in the celebration of Holly's completion of her master's degree! The party is August 6th at noon. Please bring a camp chair / folding chair.
The celebration is at Cody and Holly's house in Bluemont. (92 Poplar Lane, Bluemont)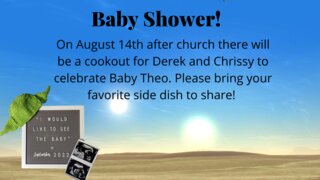 On August 14th after church we will be having a cookout for Derek and Chrissy to celebrate Baby Theo. Meat will be provided so please bring your favorite side dish and join us! Below are some gift ideas that would be most helpful to the family.
Gift cards: Target, Amazon, Chipotle, Chick Fil A, Sakura 16, and any other local restaurants that have a drive through or provide to-go meals for after Theo is born. Huggies Wipes and Huggies Little Snugglers diapers.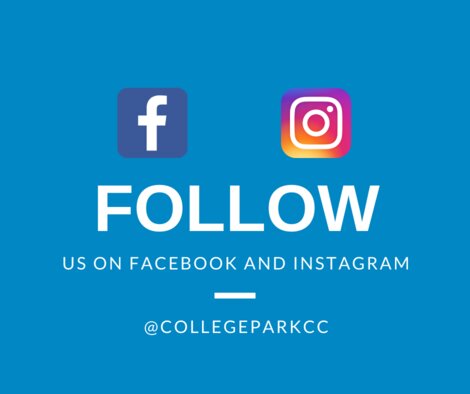 Our address is: 106 Purdue Dr, Winchester, VA 22602, USA