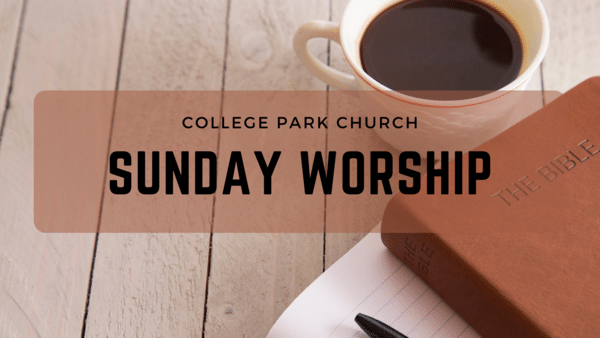 God Rescues The Helpless
Sunday Worship - August 28, 2022
Our Service This Sunday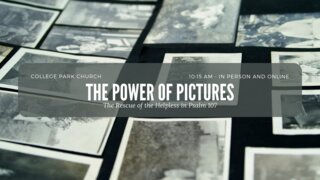 In the 107th Psalm (between verses 4 and 32) we find four remarkable pictures. At first glance these pictures seem overwhelming and discouraging. There are travelers lost, prisoners in darkness, patients who are sick and dying, and merchants facing a great storm. As these pictures unfold we see that they aren't just depicting struggles but rather the faithfulness of God.
Join us tomorrow as we see God rescue the helpless in Psalm 107!
Coffee is ready at 9:45 and our service begins at 10:15. You can join us in person or online. You can find our service on our Website, Facebook Page and YouTube Channel .
Our digital bulletin is published each Sunday morning here: https://collegepark.updates.church
If you missed Stu's message last week: "Alone Is Not The Plan" you can watch that here.
Women's Bible Study - Thursday, Sept. 1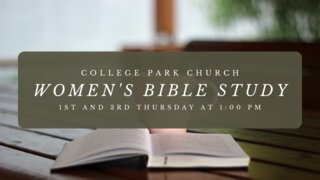 Join us this Thursday at 1:00 pm as we study the Women of the Bible.
Bible Memory Project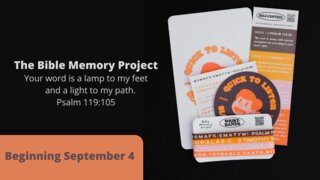 In September we're beginning the Bible Memory Project. It's a simple way for kids (and adults!) to memorize Bible verses. Here's how it works: Each month focuses on four verses based on a theme in scripture (love, joy, peace, patience, etc.)
To help you memorize:
A bookmark with the verses color-coded to the corresponding wristband to help you get started!
4 wristbands that are inscribed with the first letter of each word from the memory verse (one for each week). These letters will help by prompting you to complete the whole word in your mind. Soon you'll be remembering the whole verse!
A sticker that has the first letters of the words from all four verses, just like the bracelets. These are great to put wherever it'll remind you to memorize it most!
A 4x6 print and sticker with a verse design.
If you would like to participate in September please let Brandon or Rachel know!
Bible Study: James - Beginning Sept. 7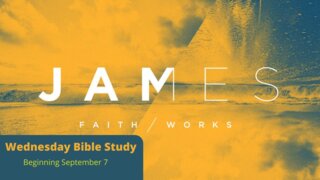 On Wednesday nights beginning in September we are beginning a study of James. This study will consist of a video by Matt Chandler and then a time of discussion.
The letter that James writes is a picture of what the Christian life should look like. James calls us to put our faith into practice and shares with us the application of our Christian beliefs.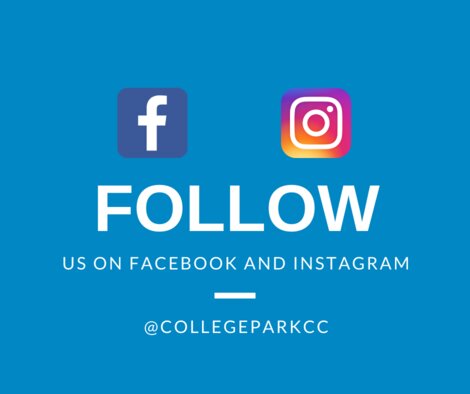 Our address is: 106 Purdue Dr, Winchester, VA 22602, USA