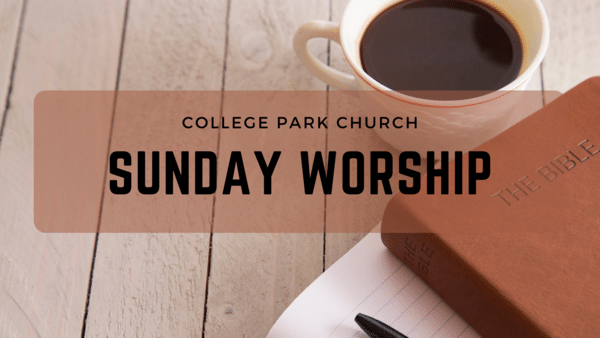 Finding what we need!
Sunday Worship - September 11, 2022
Our Service This Sunday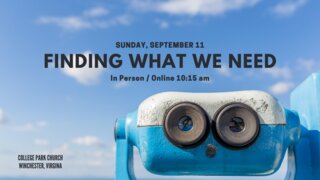 I'm excited to dive in Joshua chapter 1 tomorrow morning. We will see very clearly that the main character in this chapter is not, as we might expect, Joshua. I hope you will join us as we see the faithfulness of God who wonderfully meets our needs!
Coffee is ready at 9:45 and our service begins at 10:15. You can join us in person or online. You can find our service on our Website, Facebook Page and YouTube Channel .
Our digital bulletin is published each Sunday morning here: https://collegepark.updates.church
Bible Memory Project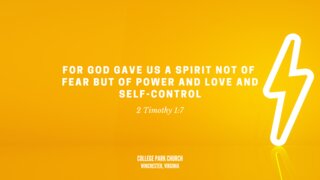 Our memory verse for the week of September 11th is - 2 Timothy 1:7 - For God gave us a Spirit not of fear but of power and love and self-control.
Note: we still have a few Bible Memory Project resources available if you would like to join us this month!
In September we're beginning the Bible Memory Project. It's a simple way for kids (and adults!) to memorize Bible verses. Here's how it works: Each month focuses on four verses based on a theme in scripture (love, joy, peace, patience, etc.)
To help you memorize:
A bookmark with the verses color-coded to the corresponding wristband to help you get started!
4 wristbands that are inscribed with the first letter of each word from the memory verse (one for each week). These letters will help by prompting you to complete the whole word in your mind. Soon you'll be remembering the whole verse!
A sticker that has the first letters of the words from all four verses, just like the bracelets. These are great to put wherever it'll remind you to memorize it most!
A 4x6 print and sticker with a verse design.
Gospel Change - Wednesday, 7:00pm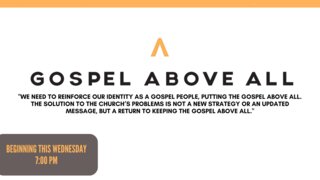 Join us this week at 7:00 pm as we discuss Gospel Change!
In this session J.D. sits down with Jen Wilkin to talk about what happens when the gospel takes hold of our lives. If we aren't careful, Christianity can become a list of things to do and not to do. The results of this will inevitably be spiritual frustration and weariness. Learning to dwell on the gospel changes all of that. Focusing on the gospel produces what religion cannot: a heart that desires God. The gospel isn't just the way we begin in Christ; it's also the way we grow in Christ. Rooting our identity in the gospel produces freedom, joy, radical sacrifice, and audacious faith.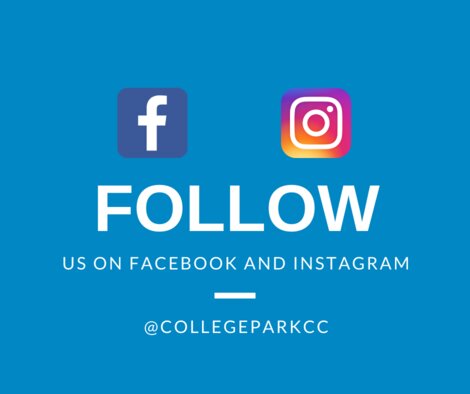 Our address is: 106 Purdue Dr, Winchester, VA 22602, USA