Sunday, March 19
In Person and Online at 10:15
Worship This Sunday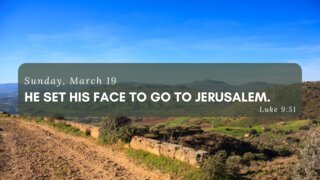 What does it mean to follow Jesus? Tomorrow as we take a look at the beginning of Jesus' journey to Jerusalem there will be two very different reactions. In these reactions we will glimpse reflections of ourselves. Come join us as we follow Jesus to Jerusalem!
As you prepare for Sunday, take a moment to spend some time in prayer - specifically that as we gather, God will be glorified, we will be encouraged, and that the gospel will be shared.
Coffee is ready at 9:45 and our service begins at 10:15. You can join us in person or online. You can find our service on our Website, Facebook Page and YouTube Channel .
Our digital bulletin is published each Sunday morning here: https://collegepark.updates.church
Mark Your Calendar!

This Sunday we will join Jesus as he journeys to Jerusalem! Here's a few things that will be happening over the next few weeks.
Palm Sunday (April 2)
There are many reactions to Jesus' entry into Jerusalem. Some celebrate, some complain, some walk as conquering heroes, and Jesus weeps. On Palm Sunday we'll take a look at the heart of Savior as he journeys to the cross.
Passover Meal - Thursday, April 6 at 6:00 pm.
On the Thursday before he is crucified, Jesus will celebrate the Passover with his disciples. Join us Thursday, April 6th at 6:00 pm as we spend an evening sharing a meal together and learning from Jesus.
Good Friday - Friday, April 7 at 6:00 pm.
On Good Friday we will gather together for a time of worship and reflection on the death of our Savior.
Easter Sunday (April 9)
Come and celebrate the resurrection of Jesus!
Wednesday Bible Study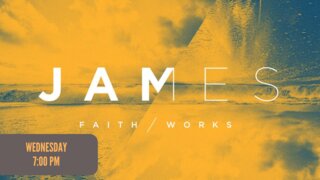 Join us Wednesday night as we study the book of James.
"True belief causes Christians to live out their faith according to God's Word. We don't passively hear the Word. Rather, action should always follow genuine heart change."
Would you like to watch the videos that are part of our study of James? You can do so by clicking the link below. We post each weeks video on Wednesday.
Our address is: 106 Purdue Dr, Winchester, VA 22602, USA