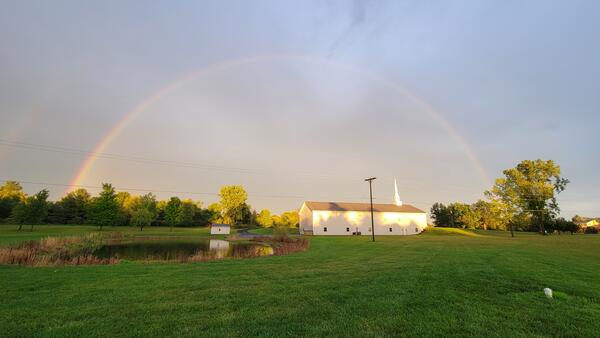 Preparation for Worship
for the Lord's Day, September 4, 2022
Jesus Christ the faithful witness
This coming Lord's Day is a special day for our church. In the morning we have baptisms. In the evening we gather around the Lord's Table.
Our call to worship this Lord's Day comes from the opening of Revelation:
Grace to you and peace
from him who is and who was and who is to come,
and from the seven spirits who are before his throne,
and from Jesus Christ the faithful witness,
the firstborn of the dead,
and the ruler of kings on earth.
To him who loves us
and has freed us from our sins by his blood
and made us a kingdom, priests to his God and Father,
to him be glory and dominion
forever and ever. Amen.
- Revelation 1:4b–6
Our Lord Jesus Christ is the "firstborn from the dead." This is more than simply a fact of history that demonstrates the truth of Christ's person and work, it is the believer's bright hope that this world of sorrow and death is not the final word. Christ has conquered death and the grave, and he will conquer it full and finally when he raises us and brings us into his kingdom. The provision of the promise of eternal life comes through Christ's cross, where he freed us from our sins by his blood. All glory and dominion to Jesus, then, for all that he has done for us. The great symbols of this work will be before us this Lord's Day as we gather.
Sunday School
In Adult Sunday School, we will continue our study of the end of 1 Timothy 3. The teens are studying church history. The youth are studying the names of God.
Worship Service
Right before our worship service, we will hear testimonies of salvation from Michael and Julie Carlyle, Jonathan Martin, and Logan Childs.
Last Sunday, we finished the first half of Ephesians. We are going to a brief break. With this Sunday's baptisms, I will be preaching on baptism from Romans 6:1-4. Romans 6 is not so much about baptism per se. Instead, the passage speaks to how those who have the realities represented by baptism live in light of those realities. At the same time, the passage does inform our practice of baptism.
Call to Worship: Revelation 1:4b-6
Hymn 12 [Majesty] All Hail the Power of Jesus' Name
Prayer & Offering
Baptisms
Hymn 21 [Majesty] Doxology
Prayer of Confession & Assurance
Congregational Reading: Acts 2:37-43
Hymn 56 [HMA] I Heard the Voice of Jesus Say The Christian ordinance of baptism is a beautiful way of testifying to ourselves, the saints of God, the world that we have believed in Jesus Christ as our only Savior. Our identity with him is pictured in the very act, as we show how we have become one with his death, burial, and resurrection. The words of this hymn by Horatius Bonar testifies of our response to the claims of Christ. I heard the voice of Jesus say, 'I am this dark world's light; Look unto me, thy morn shall rise, and all thy day be bright.' I looked to Jesus, and I found in Him my star, my sun, and in that light of life I'll walk, till traveling days are done.
Sermon: Baptized into Christ from Romans 6:1-4
Hymn 400 [Majesty] Take My Life, and Let It Be Consecrated
Prayer
Benediction
Evening Service
This Sunday, we will observe Communion in the evening. My sermon will be on Isaiah 53:4-6. Communion is a very important time for us. Be sure to join us.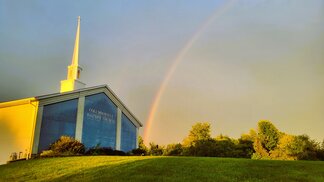 Our address is: 4200 Columbiaville Road, Columbiaville, MI, 48421