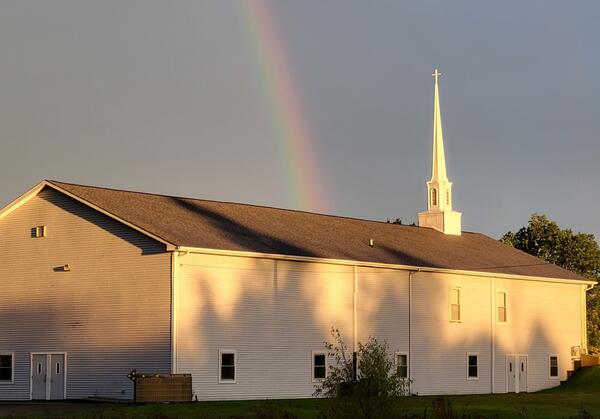 Preparation for Worship
for the Lord's Day, September 11, 2022
In all generations
Our lives are fragile. Again and again God's holy Word compares the lives of men to grass that is renewed in the morning and fades by evening. Our lives are like a dream. One generation comes and goes. The next generation comes and goes. This weakness and fragility are the lot of all who born into a fallen world. Amid the shifting sands of men, one rock remains constant, and that is our eternal God. So we proclaim with this week's call to worship:
Lord, you have been our dwelling place
in all generations.
Before the mountains were brought forth,
or ever you had formed the earth and the world,
from everlasting to everlasting you are God.
- Psalm 90:1–2
This week's call to worship is a little unusual. I usually chose passages that either command us to worship (e.g., "Come, let us worship and bow down" from Psalm 95:6) or give us the example and first-person testimony of the believer (e.g., "I will be glad and exult in you…" from Psalm 9:2). This week's passage commands our worship a different way, through the proclamation of the character of God. This passage from Moses's prayer in Psalm 90 so clearly sets God before us in his eternal, unchanging glory, worship is the necessary response. The God of the Bible is the eternal God and eternal dwelling place of the saints. With such a God as this, we simply must give him whole-hearted worship.
Sunday School
This week in Adult Sunday School, I will teach on church membership. The teen class is studying church history. The children are studying the names of God.
Worship Service
Two weeks ago, I finished the first half of Ephesians, a natural place for a bit of an interruption. Last week, I preached a sermon on baptism. This week, I begin a short "mini-series" on the Psalms. My text is Psalm 6. This Psalm of David gives us the prayer of a man suffering under the chastening work of God in their life. It teaches us the importance of confessing sin and confidence in God's promises.
Call to Worship: Psalm 90:1-2
Hymn 6 [HMA] All People That on Earth Do Dwell
Hymn 9 [HMA] Almighty, Unchangeable God
Prayer & Offering
Hymn 234 [Majesty] Alas, and Did My Savior Bleed
Prayer of Confession & Assurance
Congregational Reading: Psalm 6
Hymn 299 [Majesty] Arise, My Soul, Arise True believers should readily confess their sin to God, just as David does in Psalm 6. But in confession, they should return to the confidence they have as united to Christ and forgiven by his blood. Even as we daily confess sin and sometimes feel the chastening correction of God (as David does in Psalm 6), ultimately the words of this great hymn of assurance ring true: Arise, my soul, arise. Shake off your guilty fears. The bleeding Sacrifice in my behalf appears. Before the throne my Surety stands; my name is written on his hands.
Sermon: Rebuke Me Not in Your Anger from Psalm 6
Hymn 355 [Majesty] Jesus Paid It All
Prayer
Benediction
This Sunday we have a fellowship meal after the morning service. Bring something to share and stay for fellowship together!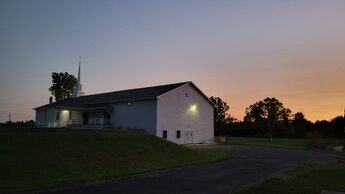 Our address is: 4200 Columbiaville Road, Columbiaville, MI, 48421