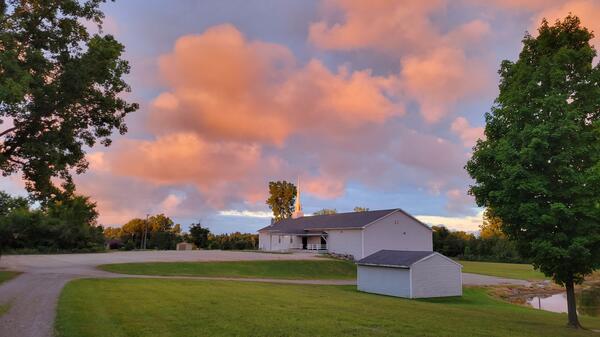 Preparation for Worship
for the Lord's Day, September 18, 2022
I will give to the LORD the thanks due
Last week we learned from Psalm 6:5 that the purpose of our lives is to praise our Savior. King David's determination to give God worship is seen throughout the Psalter. His purpose to praise is seen in the final verse of Psalm 7 as well:
I will give to the LORD the thanks due to his righteousness,
and I will sing praise to the name of the LORD, the Most High.
- Psalm 7:17
Is this your life's purpose? Is your will so inclined? Can you say with David, I will give to the LORD the thanks due to God? A church is an assembly of saints who have covenanted together to (among other things) give God the thanks and praise due him. We should praise God for his righteousness and exalted nature. What a name belongs to our God! It speaks of his glory, his eternity, his covenant presence, his promise-keeping, his self-existence, and his perfect righteousness. I do hope David's commitment to praise is your commitment to praise. If it is, and if you're not providentially hindered, see you Sunday!
Sunday School
This Sunday, I'll be teaching on the church membership culture churches should have. Teens will meet with the adults this Sunday. The children will study the names of God.
Worship Service
This week, I'll be preaching on Psalm 7. When he wrote this Psalm, David was the victim of character assassination. Spurgeon calls this Psalm the "Song of the Slandered Saint." Yet even more than David's lament over mistreatment, Psalm 7 is about the sure and coming judgment of our righteous God. In that day, God will return to all the wicked due recompense for the wickedness by which they brought havoc and ruin and pain into the lives of others.
Call to Worship: Psalm 7:17
Hymn 55 [Majesty] Sing Praise to God
Hymn 6 [Majesty] I Sing the Mighty Power of God
Prayer & Offering
Hymn 493 [Majesty] Come, Ye Thankful People, Come In Psalm 7, David expresses thanks to God, and that in a context of God's judgment of the peoples. When our Lord Jesus taught about coming judgment, he often compared it to a harvest (the season rapidly descending upon us). Both gratitude and judgment are themes of this hymn by Henry Alford. The hymn reminds us that in light of the coming harvest, our Lord, when he comes in jdugment, will indeed at that time save those who have trusted in him. So we can pray even for the final day with gratitude: Even so, Lord, quickly come to thy final harvest home; gather thou thy people in, free from sorrow, free from sin; there, forever to abide, in thy presence to abide: come, with all thine angels come—raise the glorious harvest home.
Prayer of Confession & Assurance
Congregational Reading: Psalm 7:1, 6-11
Hymn 89 [HTLG] How Blest is He Whose Trespass
Sermon: The Righteous Judge from Psalm 7
Hymn 157 [Majesty] Grace Greater Than Our Sin
Prayer
Benediction
This Sunday evening, I will continue preaching through 1 Corinthians 3:10-17.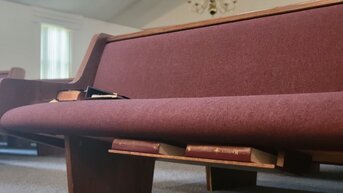 Our address is: 4200 Columbiaville Road, Columbiaville, MI, 48421