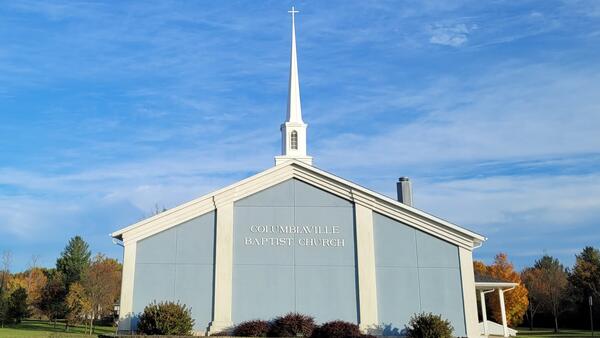 Preparation for Worship
for the Lord's Day, October 2, 2022
Tell among the peoples his deeds!
This Lord's Day, we will observe Communion together in the morning.
Our call to worship this Sunday is Psalm 9:9-11.
The LORD is a stronghold for the oppressed,
a stronghold in times of trouble.
And those who know your name put their trust in you,
for you, O LORD, have not forsaken those who seek you.
Sing praises to the LORD, who sits enthroned in Zion!
Tell among the peoples his deeds!
- Psalm 9:9–11
Believers are those who have put their trust in the Lord. They know their God to be the great I AM who keeps his promises to all those who believe in his word. He does not forsake those who seek him. This is why we worship him together. Knowing that he is indeed a stronghold for us who have believed in him, we sing praises to the LORD.
Sunday School
This Sunday, I will begin a series surveying the Pentateuch. This week, my lesson is an Introduction to the Pentateuch. Chad Childs will teach the Teen Sunday School class. The children will learn about the names of God.
Worship Service
This Sunday, I will return to the book of Ephesians. In chapter 4, Paul begins to use the doctrines of chapters 1-3 to exhort the believers to live for Christ. The truths of the Christian gospel bear a real consequence in our daily experience.
Call to Worship: Psalm 9:9-11
Hymn 7 [Majesty] Come, Thou Fount of Every Blessing In Ephesians 1:3 and following, Paul extolled our blessed Father and God as the source of all spiritual blessings. This hymn by Robert Robinson evokes this same God to aid us graciously to worship him rightly: Come, Thou Fount of every blessing, tune my heart to sing Thy grace; streams of mercy, never ceasing, call for songs of loudest praise. Teach me some melodious sonnet, sung by flaming tongues above; praise the mount—I'm fixed upon it—mount of Thy redeeming love.
Prayer & Offering
Prayer of Confession & Assurance
Congregational Reading: Romans 12:1-8
Hymn 250 [HTLG] May the Mind of Christ My Savior
Sermon: Therefore from Ephesians 4:1-3
Hymn 289 [Majesty] Hallelujah! What a Savior
The Lord's Table
Hymn 5 [Majesty] O for a Thousand Tongues (Azmon)
Prayer
Benediction
In the evening, I will preach on the end of 1 Corinthians 3: All Things are Yours.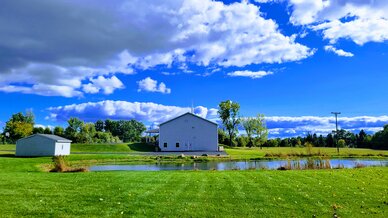 Our address is: 4200 Columbiaville Road, Columbiaville, MI, 48421