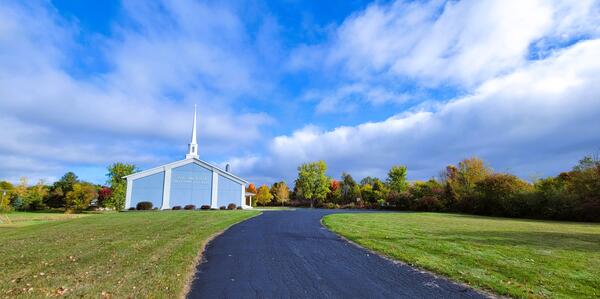 Preparation for Worship
for the Lord's Day, October 9, 2022
With one voice glorify
When we gather for worship, we are not simply worshipping as individual "islands." New Testament worship is corporate, and God is very interested in that corporateness of our worship. We are together a temple of God. The Holy Spirit dwells in our corporate assembly. We have seen these themes in the book of Ephesians. In our call to worship for this Sunday, we see a similar idea in Romans 15:
May the God of endurance and encouragement
grant you to live in such harmony with one another,
in accord with Christ Jesus,
that together you may with one voice
glorify the God and Father of our Lord Jesus Christ.
Therefore welcome one another
as Christ has welcomed you, for the glory of God.
- Romans 15:5–7
Paul commands the church to "glorify the God and Father of our Lord Jesus Christ." Corporate worship is mandated. Yet behind that command must be the reality of church harmony. For us to glorify God with one voice as we sing and worship, we must be in harmony in our souls. Part of this means we are ready to welcome each other as Christ has welcomed us.
Sunday School
This week in Adult Sunday School, we continue a survey of the Pentateuch (the five books of Moses) with an overview of Genesis. The teens are studying church history. The children continue their look at the names of God.
Worship Service
This Sunday, the sermon will look more closely at the ways we are to walk worthy of our calling. Paul could have conceivably addressed many different aspects of Christian ethics and morality. Notably, he begins with inter-church relations. Paul's priority on our relationships in the church speaks to the importance of the truth he has been unfolding in chapters 1-3. His instructions also teach us that the local church has a central role in restoring the broken relationships lost in the Fall. The bottom line is that the harmony of the body is very important to Paul. Rather than being divisive around earthly things, we are to be united around the infinitely glorious Triune God that we share.
Call to Worship: Romans 15:5-7
Hymn 1 [Majesty] Rejoice, the Lord Is King In these verses, Paul gives seven great realities that believers share. Among them, we have one hope to which God has called us. We are all going to the same place, eternal, resurrection life in the kingdom of Lord Jesus Christ. Charles Wesley calls us to rejoice in this as we rejoice in our King, the Lord Jesus Christ: Rejoice in glorious hope! Our Lord, the Judge, shall come, and take His servants up to their eternal home. Lift up your heart, lift up your voice! Rejoice, again, I say, rejoice!
Hymn 336 [Majesty] My Hope is in the Lord
Prayer & Offering
Hymn 95 [HMA] O Church, Arise
Prayer of Confession & Assurance
Congregational Reading: Colossians 3:9-15
Hymn 496 [Majesty] We Gather Together
Sermon: Walking Worthy as a Church from Ephesians 4:1-6
Hymn 147 [Majesty] Amazing Grace
Prayer
Benediction
This Sunday, we have a fellowship meal following the morning service and a brief devotional will follow. There will be no evening service.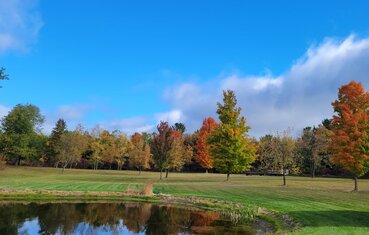 Our address is: 4200 Columbiaville Road, Columbiaville, MI, 48421