Preparation for Worship
for the Lord's Day, October 16, 2022
In everything he might be preeminent
The Scripture call to worship for this Lord's Day comes from Colossians 1:18-20, a wonderful passage about our Lord Jesus Christ:
And he is the head of the body, the church.
He is the beginning, the firstborn from the dead,
that in everything he might be preeminent.
For in him all the fullness of God was pleased to dwell,
and through him to reconcile to himself all things,
whether on earth or in heaven,
making peace by the blood of his cross.
- Colossians 1:18–20
Consider carefully how exalted Jesus Christ is: that in everything he might be preeminent. He is Lord over all and the head of us, his church. Through Christ God is reconciling men into a place of peace with God. In so doing, he draws all those reconciled to God together into his church. These are the themes we have found in Ephesians, a book with close kinship with Colossians. He is to be preeminent. We need to hear this often as believers. Our lives are to be constantly recalibrating upwards to the Lordship and preeminence of Jesus Christ. Christ's preeminence is to touch every nook and crevice of our lives. One of the ways we show his preeminence is by placing a premium in the church, especially as it gathers.
Sunday School
This Sunday in Adult Sunday School, I will be teaching on Creation (Lesson 3 in the Survey of the Pentateuch). The youth will continue their study of church history. The children will be taught by Mrs. Boegner of the Names of God.
Worship Service
The sermon this Sunday comes from Ephesians 4:4-6. In this passage, Paul continues urging the church to walk worthy of their calling in unity, by seeing the great realities they share: one body, one Spirit, one hope, one Lord, one faith, one baptism, one God and Father. A church of Jesus Christ is rightly called a fellowship, for we share grand and eternally-significant blessings. I guarantee that wherever else you're tempted to be on Sunday, that organization or event could not even begin to boast of having the three persons of Triune God and their spiritual blessings. We are truly rich. Do you see these riches in our midst? Do you appreciate them? When we see what we truly share, it buttresses and establishes our unity as a church.
Call to Worship: Colossians 1:18-20
Hymn 71 [Majesty] Come, Thou Almighty King
Hymn 2 [Majesty] Come, Christians, Join to Sing
Prayer & Offering
Hymn 478 [Majesty] It Is Well with My Soul
Prayer of Confession & Assurance
Congregational Reading: 1 Corinthians 12:12-20
Hymn 165 [Majesty] The Church's One Foundation When I read Ephesians 4:4-6, I immediately think of this great hymn by Samuel Stone. The allusions ring out especially in the second stanza: Elect from ev'ry nation, yet one o'er all the earth; her charter of salvation: one Lord, one faith, one birth. One holy name she blesses, partakes one holy food, and to one hope she presses, with ev'ry grace endued.
Sermon: Church Unity from Ephesians 4:4-6
Hymn 96 [Majesty] O God, Our Help in Ages Past
Prayer
Benediction
In the evening, I will preach on 1 Corinthians 4:1-5 a sermon entitled Correctives for a Worldly View of Ministers.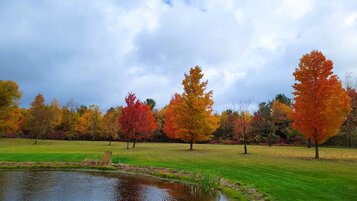 Our address is: 4200 Columbiaville Road, Columbiaville, MI, 48421