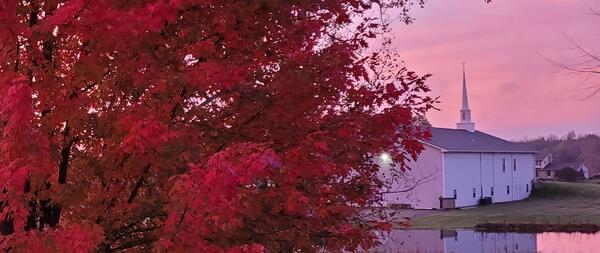 Preparation for Worship
for the Lord's Day, November 6, 2022
His name is the LORD; exult before him!
This Sunday we observe the Lord's Supper in the morning.
Christians know how history ends. The end of everything can be summed up with the first line of Psalm 68: God shall arise, his enemies shall be scattered. There you have it. You know how the story of history ends, on the promise of God's own word. God will win. Though Christ's enemies have not yet been fully and finally defeated, we are assured that Christ will win because he has ascended on high above all rule and authority, and above every name that is named, in heaven and on earth. For this reason, we should sing:
Sing to God, sing praises to his name;
lift up a song to him who rides through the deserts;
his name is the LORD;
exult before him!
Father of the fatherless and protector of widows
is God in his holy habitation.
- Psalm 68:4–5
Sunday School
This Sunday we will have a combined Sunday School where I will give a report of my recent trip.
Worship Service
This Sunday, I will preach on Ephesians 4:7-10. In it we see how the almighty, ascended Christ is currently working in the church. Ephesians 4 explains the practical effect of the work of Christ explained in Ephesians 1-3. The practical life of Christians who are in Christ begins with church unity. Three weeks ago, we considered especially the unity of the church in vv 4-6. Verses 7 and following advance this thesis. While the Holy Spirit has united us as a church in Christ, the risen, ascended Christ has given gifts to the individual members of his church to promote the church's spiritual health and unity.
Call to Worship: Psalm 68:4-5
Hymn 46 [Majesty] Crown Him with Many Crowns
Prayer & Offering
Prayer of Confession & Assurance
Congregational Reading: Psalm 68:1-3, 17-21
Hymn 231 [HTLG] O My Soul, Bless Your Redeemer
Sermon: Grace to Each One from Ephesians 4:7-10
Hymn 162 [Majesty] Fairest Lord Jesus Christ is over all. He is seated at the Father's right hand, exalted above all the heavens. This beautiful, traditional hymn gives voice to our love for our exalted Lord: Beautiful Savior! Lord of all nations! True Son of God and Son of Man! Glory and honor, praise, adoration, now and forevermore be Thine!
The Lord's Table
Hymn 25 [Majesty] Praise the Lord Who Reigns Above
Prayer
Benediction
On Sunday evening, I will preach from 1 Corinthians 4:6-13, "The Scum of the Earth."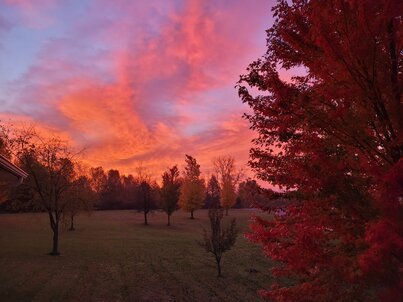 Upcoming Events
Download
Columbiaville Baptist Church has Sunday School classes for children, teens, and adults where they can grow in their knowledge of the word of Christ.
Sunday, November 6th  •  9:15–10:00 am (EST)
Download
Our desire is to magnify the Triune God through reverent New Testament worship (Acts 13:2; Heb 12:28), centered on the true and abiding Word of God (Col 3:16; John 17:17). Therefore, in obedience to Christ, our worship is a fellowship in the preaching of the Word (2 Tim 4:1-2; 1 Tim 4:16), the public reading of Scripture (1 Tim 4:13), singing (Eph 5:19-20; Col 3:16), prayer (Eph 6:18-19; Col 4:2; 1 Tim 2:1-2), giving (1 Cor 16:1-2; Phil 4:18), as well as Baptism and Communion.
Sunday, November 6th  •  10:30 am – 12:00 pm (EST)
Download
Our church gathers for evening worship and fellowship in the things of the Lord Jesus Christ to close each Lord's Day evening at 6 PM.
Sunday, November 6th  •  6:00–7:10 pm (EST)
Our address is: 4200 Columbiaville Road, Columbiaville, MI, 48421