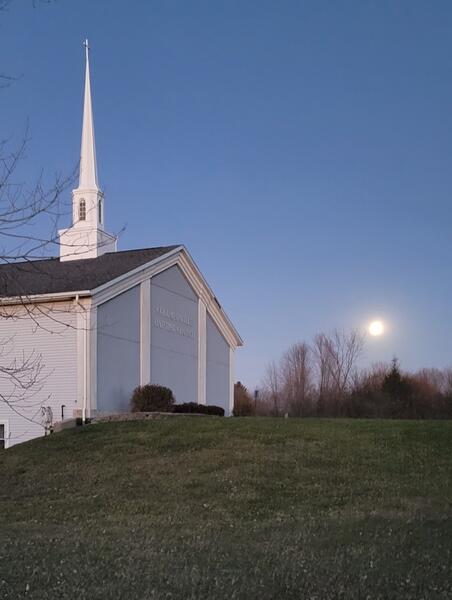 Preparation for Worship
for the Lord's Day, November 13, 2022
Oh, save your people
One of the Bible's favorite metaphors for God is that of a shepherd. A shepherd provides leadership, protection, provision, and care. Israel's own leaders were compared to shepherds, but of such a kind that abused the "flock" (e.g., Ezek 34; 2 Chr 18:16). The Old Testament foretold of the kingdom age where the shepherd of Israel will be God himself and the seed of David (Ezek 37:15, 23). When Jesus came, he identified himself as that Good Shepherd (e.g., John 10:11; Heb 13:20). Our Scripture call to worships blesses God for his merciful grace, but also prays God to be the Shepherd that Israel needs:
Blessed be the LORD!
For he has heard the voice of my pleas for mercy.
The LORD is my strength and my shield;
in him my heart trusts, and I am helped;
my heart exults,
and with my song I give thanks to him.
The LORD is the strength of his people;
he is the saving refuge of his anointed.
Oh, save your people and bless your heritage!
Be their shepherd and carry them forever.
- Psalm 28:6–9
Sunday School
This Sunday in Adult Sunday School, I will teach on Adam to the Flood. The youth will continue their class on church history. The children will study the names of God.
Worship Service
This Sunday, we will hear the testimonies of Steve and Katryna Wagner and vote on their membership.
Last Sunday, we considered the gifts that Christ gives to each member of his church. Now Paul helps us understand better how this works. He names five gifted people in particular and shows how their role in proclaiming Christ benefits the larger body in its gifts and roles. This passage is very important, for it clearly lays out our mission as a church of Jesus Christ.
Call to Worship: Psalm 28:6-9
Hymn 62 [HMA] In Christ Alone
Hymn 6 [HTLG] Holy God, We Praise Your Name We learned this hymn last month, and this Sunday is a good opportunity to use it. Apart from the Psalms, this hymn translated by Clarence Walworth is one of the church's oldest surviving hymns, possibly dating as far back as to the 300s AD. The original Latin hymn is known as Te Deum. In Eph 4:11, we read of apostles and prophets. The third stanza of this hymn calls these gifted men to join in the praise of the undying church: Lo, the apostolic train joins Your sacred name to hallow; prophets swell the glad refrain, and the white-robed martyrs follow; and from morn to set of sun, through the church the song goes on.
Prayer & Offering
Hymn 126 [Majesty] Love Divine, All Loves Excelling
Prayer of Confession & Assurance
Congregational Reading: Psalm 23
Hymn 557 [Majesty] For All the Saints
Sermon: Christ's Gifts to his Body from Ephesians 4:11-13
Hymn 85 [Majesty] Savior, Like a Shepherd Lead Us
Prayer
Benediction
After the morning service, we will meet for the fellowship meal. A Bible lesson will complete our day.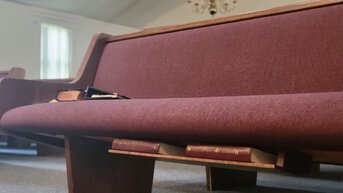 Our address is: 4200 Columbiaville Road, Columbiaville, MI, 48421