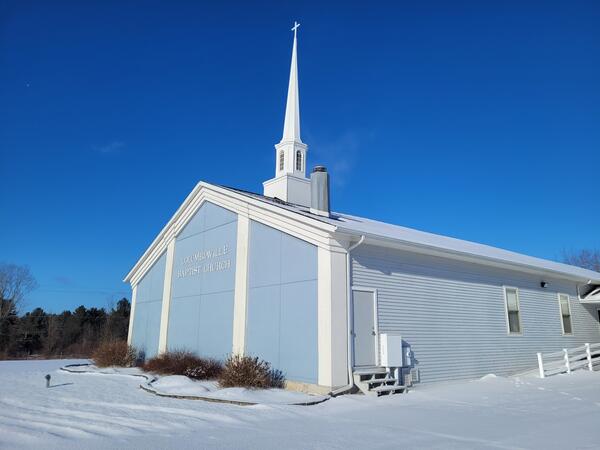 Preparation for Worship
for the Lord's Day, November 20, 2022
It is good to give thanks to the LORD
The Lord's Day preceding Thanksgiving is already here. I guess this should come as no surprise to me, since Christmas decorations have already been on sale for what feels like a couple months. The American Thanksgiving holiday is certainly an important national day. I am thankful for a special day where we as a country can give thanks to our God. That last part is important. We are not merely thankful, but we must insist that our thanksgiving is expressed to someone. To go further, as thankful as we are for our loved ones and community servants, we are obligated to be thankful ultimately and foremost to God. For us who believe in Jesus Christ, it is necessary that we thank God every day and several times a day. Gratitude to God ought to be the constant habit of our lives. Reflecting these truths, our call to worship comes from Psalm 92:1-4:
It is good to give thanks to the LORD,
to sing praises to your name, O Most High;
to declare your steadfast love in the morning,
and your faithfulness by night,
to the music of the lute and the harp,
to the melody of the lyre.
For you, O LORD, have made me glad by your work;
at the works of your hands I sing for joy.
- Psalm 92:1–4
Sunday School
In Adult Sunday School, I will continue the Survey of the Pentateuch. The youth class is studying church history, taught by Chad Childs. The children's class are studying the names of God, taught by Cathy Wagner.
Worship Service
This Sunday, we will continue the exposition of Ephesians, looking at vv 12-14 of Ephesians 4. Christ cares about the spiritual health of his body. He wants the church to grow to maturity, and to do so together. Last Sunday, we saw the gifts Christ has given his church as the wellspring of this maturity. This week, we will see how the ministry of the apostles, prophets, evangelists, pastors, and teachers contribute to Christ's goals for his assemblies.
Call to Worship: Psalm 92:1-4
Hymn 29 [Majesty] Praise, My Soul, the King of Heaven
Hymn 181 [HTLG] Hail, Thou Once Despised Jesus
Prayer & Offering
Hymn 496 [Majesty] We Gather Together
Prayer of Confession & Assurance
Congregational Reading: Psalm 100
Hymn 499 [Majesty] Now Thank We All Our God This hymn out of Reformation Germany was written by the Lutheran pastor Martin Rinckart. Pastor Rinckart's life was anything but easy. He ministered during the Thirty Years War, a famine, a brutal epidemic in which he lost his first wife and had to do multiple funerals every day. Yet from such a man with such a life came this classic hymn of thanks to God. Perhaps it is those who suffer the most loss that can truly know the preciousness of God's good gifts. O may this bounteous God through all our life be near us, with ever joyful hearts and blessed peace to cheer us, to keep us in his grace, and guide us when perplexed, and free us from all ills of this world in the next. The hymn ends with a "Gloria Patri," or statement of poetic praise to the Triune God.
Sermon: Church Maturity from Ephesians 4:12-14
Hymn 250 [HTLG] May the Mind of Christ My Savior
Prayer
Benediction
On Sunday evening, I will have a Q&A. If you have a question you'd like me to address, please send it to me at pastor@columbiavillebaptist.org.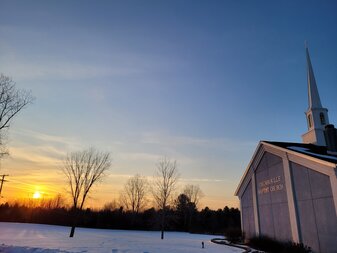 Our address is: 4200 Columbiaville Road, Columbiaville, MI, 48421