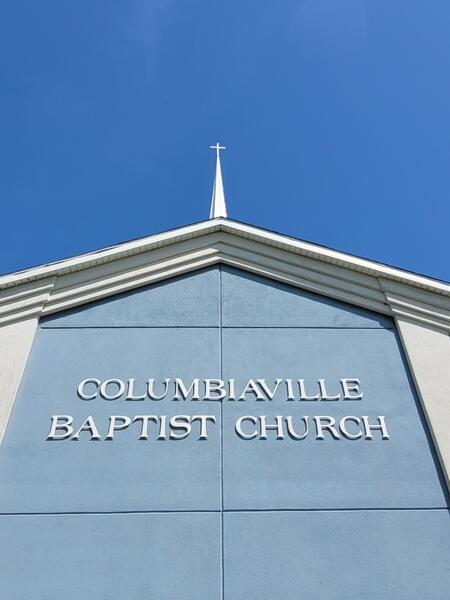 Preparation for Worship
for the Lord's Day, December 4, 2022
To him be glory in the church
This Sunday we will observe Communion in the evening service.
Every Christian should be concerned to grow spiritually. In Ephesians 4, we have seen that God wants us to grow together as a body. We are to grow, and we are to help others to grow with us. From our perspective, this great goal of spiritual maturity seems humanly impossible. In this case, let us be reminded of the great doxology that closes chapter 3:
Now to him who is able
to do far more abundantly
than all that we ask or think,
according to the power at work within us,
to him be glory in the church and in Christ Jesus
throughout all generations,
forever and ever. Amen.
- Ephesians 3:20–21
Sunday School
In Adult Sunday School this week, I will introduce the book of Exodus. We will have adult Sunday School in the fellowship hall this week.
Worship Service
The sermon this Sunday continues to look at Ephesians 4 and the mission of the church. This is, we must remember, how we walk in a manner worthy of the calling to which we have been called. It is the will of Christ that we grow as a church together, and, as we'll see this Sunday, that we no longer be immature individually. Christ wants us to grow up, and he himself is personally invested in our maturity. Yet he chooses to use and gifts us, the members of his body, to help us all grow to full maturity together as a church.
Call to Worship: Ephesians 3:20-21
Hymn 229 [Majesty] O Come, O Come, Emmanuel This hymn, translated from the Latin, is one of the oldest Christian hymns churches sing. There are several other verses that are missing from Majesty Hymns. This stanza, for instance, touches on an important theme in Ephesians, the unity of Jews and Gentiles in the church of Jesus Christ: O come, O King of nations, bind in one the hearts of all mankind. Bid all our sad divisions cease and be yourself our King of Peace.
Hymn 48 [Majesty] When Morning Guilds the Skies
Prayer & Offering
Hymn 211 [Majesty] I Wonder as I Wander
Prayer of Confession & Assurance
Congregational Reading: Romans 13:11-14
Hymn 250 [HTLG] May the Mind of Christ My Savior
Sermon: Grow Up from Ephesians 4:14-16
Hymn 376 [Majesty] More Love to Thee
Prayer
Benediction
This Sunday, choir practice will be at 4:30 PM. In the evening service, we will observe Communion together. I will be preaching from Isaiah 53.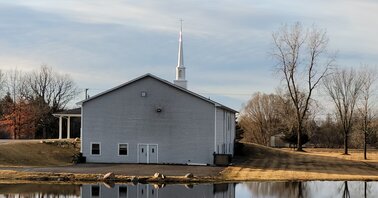 Our address is: 4200 Columbiaville Road, Columbiaville, MI, 48421