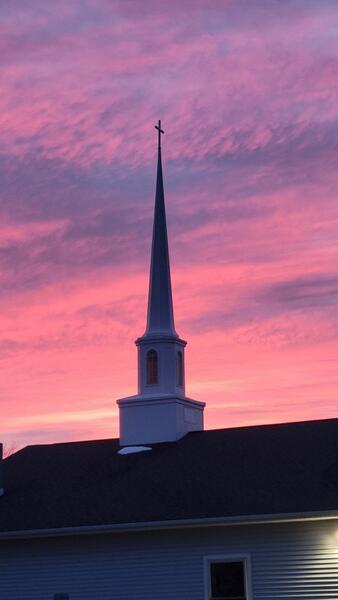 Preparation for Worship
for the Lord's Day, January 1, 2023
Sing for joy, O heavens!
This Lord's Day morning we will observe Communion together.
The call to worship for this first Lord's Day of 2023 is Isaiah 49:13:
Sing for joy, O heavens, and exult, O earth;
break forth, O mountains, into singing!
For the LORD has comforted his people
and will have compassion on his afflicted.
- Isaiah 49:13
Isaiah the prophet promised a day of comfort and salvation for Israel. Though certain exile and judgment was on the way, a day of comfort, of restoration and salvation would indeed come for Israel. This day of salvation will be a day of joy for the whole globe, for the heavens and earth. Now, as we wait for the final fulfillment of this day assured to us through the death and resurrection of Christ, we believers can have joy even now through our hope in Christ.
Sunday School
In adult Sunday School, I will be teaching on the book of Leviticus. Chad Childs will teach the teens, and Cathy Wagner will teach the children.
Worship Service
Because it is the first Sunday of the year and since we are already amidst a break from the preaching of Ephesians for Christmas, I have decided to preach another off-series message. This week's message comes from the passage I habitually quote after reading the Scripture passage for my morning message: Isaiah 40:6-8. The grass withers, and the flower fades, but the Word of our God will stand forever. It seems to me that this message is especially appropriate at the turn of the year. The prophet calls us away from fearing or trusting in mortal men. Instead, our hope should be in the unchanging, unbreakable promises of God. May such a firm hope mark us as a church in the year 2023!
Call to Worship: Isaiah 49:13
Hymn 83 [Majesty] Guide Me, O Thou Great Jehovah
Prayer & Offering
Prayer of Confession & Assurance
Congregational Reading: Psalm 119:89-96
Hymn 57 [HMA] I Run To Christ
Sermon: The Word of our God Will Stand from Isaiah 40:6-8
Hymn 217 [Majesty] O Little Town of Bethlehem
The Lord's Table
Hymn 130 [HTLG] All My Heart This Night Rejoices This hymn was written by the great Lutheran poet Paul Gerhardt in the middle of the 1600s. The hymn meditates on believers' joy on Christmas night. The joy of Christ is gospel joy. The third stanza proclaims the peace that Christ gives, represented by the atoning death symbolically portrayed at the Table: Shall we still dread God's displeasure, who to save, freely gave His most cherished Treasure? To redeem us He hath given His own Son from the throne of his might in heaven.
Prayer
Benediction
This Sunday evening, instead of our regular evening worship service, we will gather for a time of more relaxed fellowship. We'll be having a chili cook-off for all who want to participate. Either way, bring a pot of chili and a side to share. We'll also be playing some games together.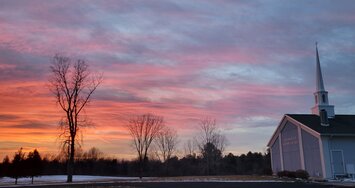 Our address is: 4200 Columbiaville Road, Columbiaville, MI, 48421