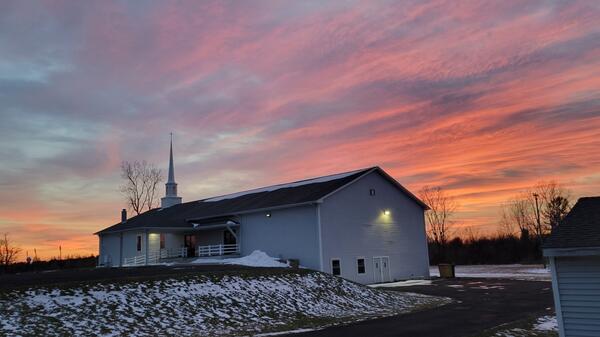 Preparation for Worship
for the Lord's Day, January 8, 2022
To Increase Thanksgiving
On the Lord's Day, Christians set aside our other important activities and pursuits to gather for the most important activity in the world: worship. In fact, Christ died and rose for us so that we would be worshippers! As Paul says in 2 Corinthians 4:14-15:
Knowing that he who raised the Lord Jesus
will raise us also with Jesus
and bring us with you into his presence.
For it is all for your sake,
so that as grace extends to more and more people
it may increase thanksgiving,
to the glory of God.
- 2 Corinthians 4:14–15
God the Father will raise us from the dead, just as he raised Christ. Indeed, we will be raised with Jesus, and brought together as believers into the eternal presence of God. Why has God granted us this sure and unfailing promise of immortality in Christ? So that we might, for our joy, become thankful worshippers of God for the glory of God, as we taste of the free and rich grace of God in Christ. Do you see, friend, how greatly God desires your thankful worship? He sent Christ to grant you a loving spirit of gratefulness to God for his grace. Since we have been included in such amazing grace, it is only right for us to increase our own thanksgiving together in the presence of the church to the glory of God.
Sunday School
This Sunday, the adult Sunday School class will study the Conquest of Canaan as part of my series, a Survey of the Pentateuch. Chad Childs will teach the teens. Cathy Wagner will teach the children.
Worship Service
This Lord's Day message returns to Ephesians where we left off in chapter 4. Having lifted up the ministry of the church and God's high and holy purposes for that ministry, Paul applies these truths further to the lives of us believers. Basically, the lives of Christians should be extraordinarily different—indeed, better, than those of unbelievers. Knowing Christ demands this of us. To drive home the point of the new godliness of the believer, Paul vividly describes the (un)spiritual lives of unbelievers still in their sin. Most of the sermon will unpack this, for we don't see the natural state apart from Christ for what it is, we too will be easily tempted to conform ourselves to the unbelieving world around us.
Call to Worship: 2 Corinthians 4:14-15
Hymn 68 [Majesty] Holy, Holy, Holy
Hymn 147 [Majesty] Amazing Grace In Ephesians 4:17-20, Paul describes the life of an unbeliever. It is indeed wretched. Such ungodliness and uncleanness is how we all used to live before coming to Christ. This is why we sing the words of John Newton (this Sunday being the 250th year and 1 week after it was first sung): Amazing grace! How sweet the sound that saved a wretch like me. I was once lost, but now am found; was blind, but now I see. This is the very truth Ephesians 4:17-20 is teaching us.
Prayer & Offering
Hymn 89 [HTLG] How Blest is He Whose Trespass
Prayer of Confession & Assurance
Congregational Reading: 1 John 2:15-17; 20-23
Hymn 85 [Majesty] Savior, Like a Shepherd Lead Us
Sermon: How Not to Walk from Ephesians 4:17-20
Hymn 382 [Majesty] Nearer, Still Nearer
Prayer
Benediction
This Sunday we have a fellowship meal and Scripture challenge following the morning service. There will be no evening service.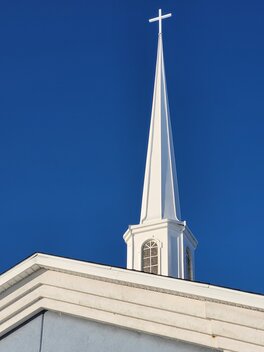 Our address is: 4200 Columbiaville Road, Columbiaville, MI, 48421