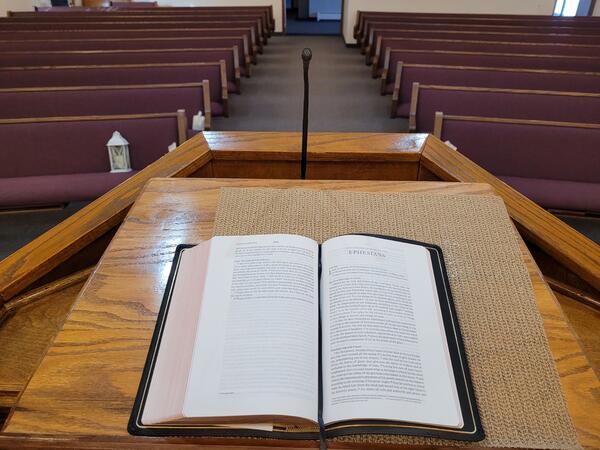 Preparation for Worship
for the Lord's Day, January 15, 2022
To him be glory forever
Everything is about God. There is no one and nothing higher than God. As Paul says in Romans 11:
For from him
and through him
and to him are all things.
To him be glory forever.
Amen.
- Romans 11:36
This doxology is true, and it is the reason we worship. We exist to give glory to God. The unbelieving world refuses to acknowledge the glory of God. Their minds are futile, and their understandings darkened. But we have seen the glory of God in the face of Jesus Christ and his saving grace. We know the truth of Romans 11:36. We gather to give our God the glory due his name.
Sunday School
In adult Sunday School, I will teach on the book of Numbers. The teens are studying church history, and the youth are studying the names of God.
Worship Service
This Lord's Day, I return to Ephesians 4. Our text continues the flow of the argument found in last Sunday's sermon text. As the paragraph unfolds, we find more reasons not to walk as the Gentiles walk. It turns out that it should be very difficult for someone who knows Christ to go back to their old way of life. Our lives as professing Christians should be markedly different from that of unbelievers.
Call to Worship: Romans 11:36
Hymn 26 [Majesty] Praise to the Lord, the Almighty
Hymn 25 [HTLG] God Himself is with Us This great German hymn of simple beauty by Gerhard Tersteegen reminds us first and foremost that the God of creation dwells with us every time we gather. The hymn also looks trustingly and longing to God for his grace to live holy lives as disciples of Christ: Come, celestial Being, make our hearts Your dwelling, every carnal thought dispelling. By Your Holy Spirit sanctify us truly, teaching us to love You only. Where we go here below, let us bow before You and in truth adore You.
Prayer & Offering
Hymn 98 [HMA] O Love Divine
Prayer of Confession & Assurance
Congregational Reading: Galatians 5:16-25
Hymn 109 [Majesty] Great is Thy Faithfulness
Sermon: Put on the New Man from Ephesians 4:20-24
Hymn 139 [Majesty] Praise the Savior, Ye Who Know Him
Prayer
Benediction
It feels like it's been forever since we had a "normal" evening service! (In truth, it's been over two months since I last preached from 1 Corinthians, and our last non-Communion "evening service" was November 27th where Michael Carlyle preached.) We're back to 1 Corinthians this Sunday, where in the evening service, we will gather again for worship. I will preach the sermon "WWPD" from the end of 1 Corinthians 4.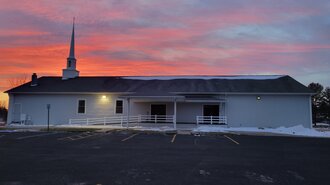 Our address is: 4200 Columbiaville Road, Columbiaville, MI, 48421