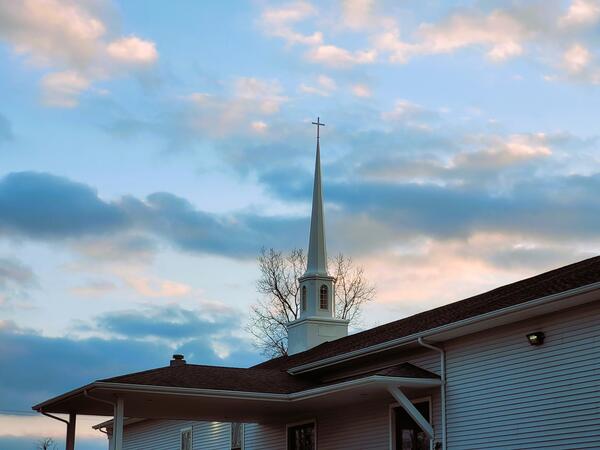 Preparation for Worship
for the Lord's Day, January 22, 2023
I will go ... to God, my exceeding joy
When God reveals his truth to us, it leads us to worship.
Send out your light and your truth;
let them lead me;
let them bring me to your holy hill
and to your dwelling!
Then I will go to the altar of God,
to God my exceeding joy,
and I will praise you with the lyre,
O God, my God.
- Psalm 43:3–4
The Psalmist asks God to lead him, but not just anywhere. The ultimate goal of God's light and truth is your holy hill . . . your dwelling . . . the altar of God. All three expressions speak to worship. From the perspective of the wilderness wanderings, the light of Yahweh's Shekinah glory led the camp of Israel to the Promised Land and the place God chose for his worship. We're reminded of the light of the lampstand in the tabernacle itself (and later temple), burning and glowing from the place of Israel's worship of Yahweh. The truth of God in his law also led the obedient Jew to worship his covenant God. And we know that when God reveals himself and the light of his glory in truth to men, it leads those who truly see this revelation to worship and rejoice in the living God. Has God's light and truth come to you? If so, it should lead you to worship God as your exceeding joy.
Sunday School
In Adult Sunday School, I will finish the Survey of the Pentateuch with a look at the book of Deuteronomy. The teen class will continue its study of church history. The children will again study the names of God.
Worship Service
Things are about to get very practical in Ephesians. Because the renewal of our inner selves through Christ is so important, Paul has painstakingly taught the people the centrality of knowing Christ and what it means for their inner and outer lives. Ephesians 4:1 showed how a worthy walk flows out of the doctrines of our salvation in Christ. The text preached the last two Sundays showed how our former manner of life is utterly inconsistent with knowing God revealed in Christ. In what remains of chapter 4 beginning in v 25, Paul gives some specific ways we must put off and put on. In Christ, there are ways we must no longer live—specific things we must not do. Also in Christ, there are new ways to live—things we must absolutely do.
Call to Worship: Psalm 43:3-4
Hymn 65 [Majesty] O Worship the King
Hymn 58 [Majesty] All Creatures of our God and King In our text, Christ's truth returns as an important theme. This ancient hymn by Francis of Assisi is filled with such truth. At the same time, it calls all creation to praise its Creator. As the recipients by the grace of God of the truth of God, we should return worship to the true God. Let all things their Creator bless, and worship Him in humbleness; O praise Him, Alleluia! Praise, praise the Father, praise the Son, and praise the Spirit, Three in One! O praise Him, O praise Him! Alleluia!
Prayer & Offering
Hymn 67 [HTLG] Lord, We Bow Before Your Glory
Prayer of Confession & Assurance
Congregational Reading: 1 Peter 5:6-11
Hymn 53 [Majesty] Come, We that Love the Lord
Sermon: Putting Off & Putting On from Ephesians 4:25-28
Hymn 374 [Majesty] Be Thou My Vision
Prayer
Benediction
We will meet again for evening worship this Sunday at 6 PM. My sermon will be from 1 Corinthians 5:1-8, entitled, Remove Him from among You.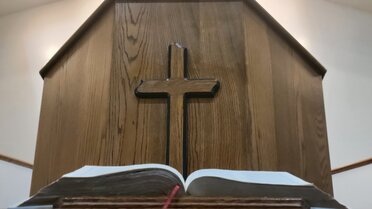 Our address is: 4200 Columbiaville Road, Columbiaville, MI, 48421