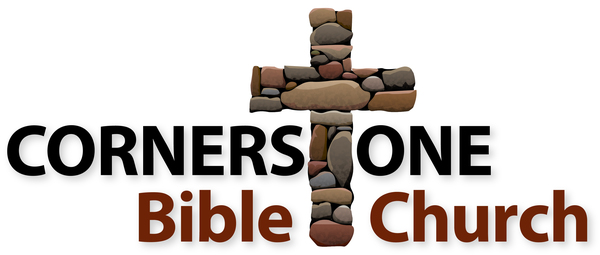 Some Big Changes
No Longer Bi-Vocational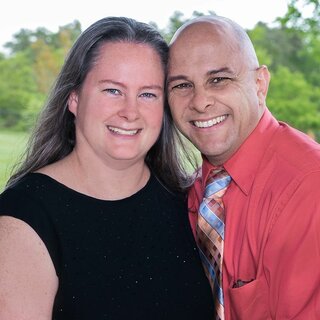 On July 21, I said good bye to my part time job at Wal-Mart to dedicate more time to my family and the church. After nine and a half years with the company it was a bittersweet day. The people I worked with and even some who I ministered to will be missed and I will continue to pray for them. Not having to go to Wal-Mart has freed me up so I can devote time to ministry and sermon development. Since the Christian life is truly about the pursuit of the Holiness of God I am also free to devote my time to this crucial pursuit. The people in Cornerstone will also have more of my time.
For the first six years of Cornerstone's existence I have been bi-vocational. It is not the ideal but it was in God's plan. Being bi-vocational meant splitting my time between my wife and children, the church and my job. This left very little time for sermon prep and for ministry development. Now it seems as though I have the time I need to devote to these items. This brings up one issue that I never imagined could be a problem, adjusting to having more time to spend on ministry. That is why stewardship of our time is so important and that will be discussed in another segment.
This busy week also meant there were times that something had to be sacrificed and sadly much of that would be family time. I take one day off per week and I devote that time to my family. I had a day off with my family but the time was anything but quality because I was always so tired. Now I am coherent because I get to rest. Leaving Walmart is not without its sacrifices. In order for this to take place Lynn had to take on full-time employment at Harvey Cedars Bible Conference. It is a blessing for her to be able to use her administrative skills at the conference. Still it is an adjustment with Lynn not being home as much as she used to be. She is missed and now she has more on her plate as well.
Spiritually, Personally, and Corporately
Our ministries have halted from July to September for the purpose of fine tuning . This fine tuning is focused on the areas of the Christian's life that needs to be tackled. These areas are Spiritual, Personal, and Corporate. Each of these areas are for the purpose of fulfilling our mission statement which is "building up God's spiritual house by adding and developing believers in Jesus Christ, our Cornerstone."
The Spiritual area will consist of Bible Studies, the Sermon Event and Scripture Readings. The purpose is for teaching and growing in our walk with the Lord. The goal of the Christian life is "to be holy as God is holy" and the Spiritual portion is designed to deepen our understanding of who God the Father, Son and Holy Sprit are. It is a digging deeper and seeking them through the Word of God.
The Personal portion involves our day to day life. This is "how it will work in real life." Our spiritual disciplines are expressed in how we live out what we learn through God's Word. It is living a life of holiness. There is the need of putting into practice good stewardship, this involves time, family, money, just about anything and everything God has blessed us with needs to be stewarded well.
The third portion of this is corporate, living it out together. The church is a family and this must be realized in Cornerstone. We are to do ministry together, worship together, pray together, laugh and cry together, and just have the opportunity to talk with one another. These three principles will develop us as God's spiritual house and it is through these principles that we will also see God add new believers to the church.
The Trowel and the Hammer
With the launch of our new website we have the ability to produce newsletters as well as communicate better with the church and with visitors. The website is easy to navigate and update. In the near future there is also going to be a mobile app for the church, which I am personally looking forward to.
We will also be launching a section on the website called "The Trowel and the Hammer." This section will be dedicated to teaching through writing. It will have blog entries of devotional material I have been working through in the past year. I have been studying through Psalm 119 and I will share what I have learned as well as challenges for those who read it for personal application.
Along with the blog there will also be topical and theological articles to help provide deeper insights. Some topics on the horizon are a biblical view of "grumbling and complaining," "joy," and "Fear the Lord." The Word of God teaches so much in the area of faith and practice but it can not all be taught on Sunday Mornings so these articles are designed to help fill in some theological gaps and even dig a little deeper.
Building on the Cornerstone of Faith.
Our address is: 200 Bengal Blvd, Barnegat, NJ 08005, USA