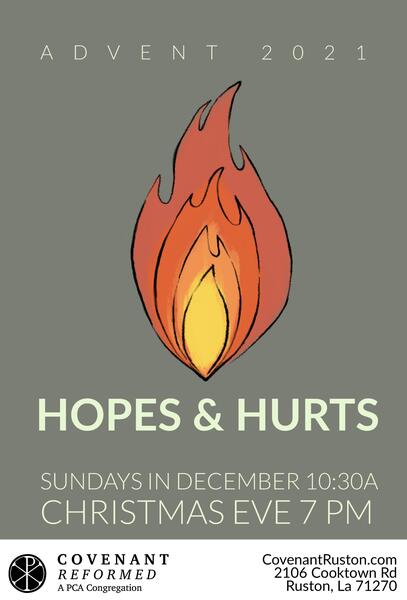 Pastor's News
December 26, 2021
Merry Christmas to his Saints and Sojourners,
What a newsletter early in the week? Yes, yes it is. I hope you are all enjoying the week and have plans for gathering with family and friends. I remind that we have been rescued from being family-less when the Father adopted us and engrafted us into a new heavenly family.
Friday Night at 7 pm, we have the family gathering for Lessons and Carols. We sing and celebrate through the scriptures. Together let's walk through the tapestry of prophecies of Jesus Christ and sing the creedal declaration of him as Savior-King.
Then on Sunday, we will finish our series, Hopes and Hurts: God Redirects our Hopes. Where we will look at prophecies of doom and destruction as a means of rescuing and reorienting. For anyone who has done remodeling, you will know that tearing down is an important part of reimagining a beautification project. So too, the loving God tears away so he can rebuild, recreate, and reorient us to a secure hope. Come hungry and be nourished.
As an encouragement and charge, know that this is the last Sunday of the year. Last chance for '21 giving. Also, it's the last week to prayerfully consider how to start '22 well. Let me offer some suggestions:
a) Pick a Bible Reading Plan, and maybe pick a partner too! There are innumerable options for reading the Bible in a year, the Gospels weekly, or the OT canonically. Whatever your delight, Tolle Lege.
b) Serve Christ (Rom 14:16) by embedding yourself in the local body. See Chris about serving in various ways. We need nursery helpers, Sunday School teachers, communion setup, hospitality hosts (NEW!), and a myriad of other things. I promise I have ideas for 'your best Sunday now.'
c) Commit to something substantial for 2022. No, I'm not talking about the resolutions we'll break by January 4, but about something eternally valuable. The theme verses for Covenant Reformed in 2022 will be 1 Peter 4:7–11, which we will preach on January 2. I encourage memorizing, prayerfully meditating, and enacting the exhortations.
As always, come to church hungry. Come ready to receive from God, be built up in fellowship, and be present in his family.
Blessings,
Chris Stevens
Announcement Reminders:
1) Christmas Eve at 7 pm.
2)
NO pot-providence on Dec. 26 or Jan. 2
NO evening service on Dec. 26 or Jan.2
3) Pot-providence, evening service, and Sunday school resume on Jan. 9.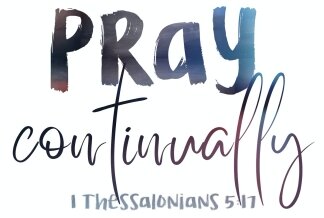 Prayer
For our church family and for visitors.
For Pastor Chris and the ministry of CR.
For church revival and opportunities to outreach.
Praise
For God's continued grace for CR
For the feeding of the disciples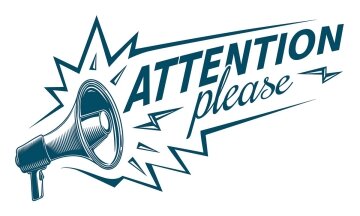 Reminder
Helpers:
Dec 26 -- Niemirowski
Jan 2 -- Zanca
Nursery:
Dec 26 -- DeFreese
Jan 2 -- Niemirowski
Our address is: 2106 Cooktown Road, Ruston, LA, 71270