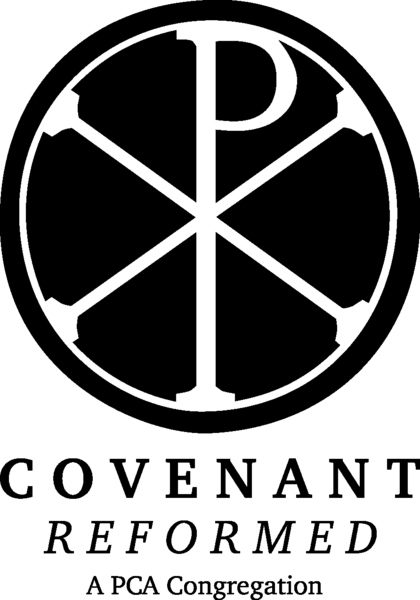 Pastor's News
June 12, 2022
To the Sojourners and Pilgrims,
May you hear his words, feel his presence, and be comforted by his divine power. Phil 4:6 builds on the exhortations of Christ and says, 'Do not worry about anything.' Taken at face value one could wrongly appropriate bad forms of stoicism, but Christ and Christians are not a stoics. Phil 4:6 adds, 'but in all things by prayer and supplication with thanksgiving, make your requests known to God.' The world will always shout for our attention and demand we respond according to its ways, but we are under no such obligation.
Christians are not required to worry like the world worries. Christians are not bereft of resources like a lost and dark world. We have a king who sits enthroned with all power. His ways are not restricted and his love does not have limits. We are encouraged to bring our concerns to Christ. We bring our emotional baggage to his feet. We bring our intellectual fears into the throne room. We cry 'help' and our covenant head hears and acts.
Christian, make great use of being a daughter or son of God. Listen to God more than you are listening to the ever-changing world. Spend more time with the Triune God who loves you than you do with a world that hates you.
On Sunday, we do not have Sunday School. However, feel free to still gather early for coffee and chatting.
In worship, we have a guest preacher, John Revell. John is in our presbytery and we look forward to having him with us. He will be preaching from Romans 6:15–23, 'An Enslaving Gift?' So, please come ready to feast without merit and in spite of poor performance.
Sunday Evenings in June, 5:30 pm at the Blackburn Home
Blessings,
Pastor Chris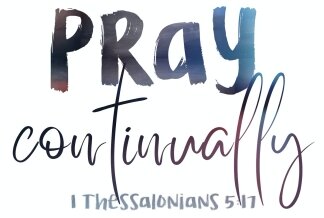 Prayer
For GA on June 20-23
For our church family and for visitors.
For Pastor Chris and the ministry of CR.
For church revival and opportunities to outreach.
Praise
For God's continued grace for CR
For the feeding of the disciples
2022 Theme Verse: 1 Peter 4:7-11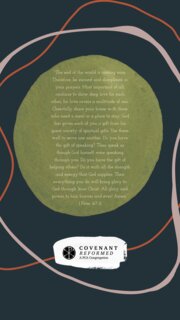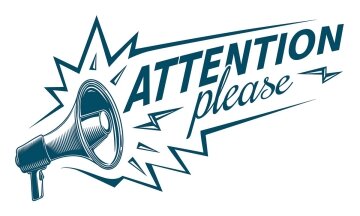 Helpers:
June 12, Niemirowski
June 19, NEEDED
Nursery:
June 12, Niemirowski/Allison
June 19, Garbarino
A Home for Comfort and Rest
Our address is: 2106 Cooktown Road, Ruston, LA, 71270