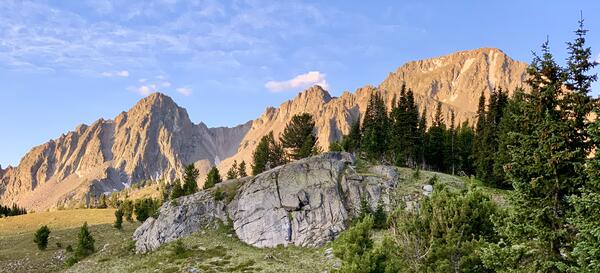 CPC NEWSLETTER
Summer 2021
UPCOMING EVENTS
August 1 - Service With Temple Veil
August 15 - Lake Day and Potluck after the service
God is present
Smoke! It's everywhere. Obscuring some views and enhancing others. We were in Big Sky this week and could't see Lone Peak from the Meadow village but the sunsets and sunrises have been beautiful and the full moon was an amazing pinkish red or reddish pink. (Being color challenged at times I'm not sure you can take my word on that) On the other hand, my throat is scratchy and my eyes irritated from all the smoke in the air. The western portion of our country is hot, dry and burning up, and as a result we will be dealing with smoke until the snow falls. One of my favorite stories in the Old Testament is the story of the Israelites at Mt Sinai. The story includes this description:
Ex 19:18 Now Mount Sinai was wrapped in smoke because the LORD had descended on it in fire. The smoke of it went up like the smoke of a kiln, and the whole mountain trembled greatly.
The story goes on to say that the Israelites where terrified by this appearance of God and the strict warnings that went with it.
Ex. 20:18-19 When the people saw the thunder and lightning and heard the trumpet and saw the mountain in smoke, they trembled with fear. They stayed at a distance and said to Moses, "Speak to us yourself and we will listen. But do not have God speak to us or we will die."
I think this is a sad story, the people where afraid to have God speak to them. This should not be the case for us. We should not be afraid to approach God and to hear from him. The author of Hebrews encourages us to come before the "throne of grace with confidence". He later contrasts the experience and fear of the Israelites with our experience of God through Christ. Even in the difficulty of experiencing God's discipline the author reminds us that God is working for our good and not harm. He contrasts our opportunity to respond positively to God's work in our lives with Israelites fear at Mount Sinai.
Heb. 12:18 For you have not come to what may be touched, a blazing fire and darkness and gloom and a tempest 19 and the sound of a trumpet and a voice whose words made the hearers beg that no further messages be spoken to them.
22 But you have come to Mount Zion and to the city of the living God, the heavenly Jerusalem, and to innumerable angels in festal gathering, 23 and to the assembly of the firstborn who are enrolled in heaven, and to God, the judge of all, and to the spirits of the righteous made perfect, 24 and to Jesus, the mediator of a new covenant, and to the sprinkled blood that speaks a better word than the blood of Abel.
Heb. 12:25 See that you do not refuse him who is speaking…
28 Therefore let us be grateful for receiving a kingdom that cannot be shaken, and thus let us offer to God acceptable worship, with reverence and awe, 29 for our God is a consuming fire.
(I skipped some verses to make the connections to Exodus stand out, but you can go and read Exodus 19-20 and Hebrews 12 and get the fuller context.)
I am looking forward to the smoke going away. But in the meantime, I will remember the fire and smoke of God's presence on Mount Sinai. I will give thanks that, in Christ, I can come boldly to the throne of grace, and know, God's word and work in my life, is for my good and His glory.
VBS 2021
Our Rocky Railway VBS was lots of fun, for campers and leaders alike! We learned new songs, learned and taught about God's mighty power, and reinforced our message, Trust Jesus!, through all the activities and lessons. We had over twenty campers each day and are so appreciative of your donations and prayers, which made the week a success.
Check out our Video and get a glimpse of our week!
https://cpcwest.org/vbs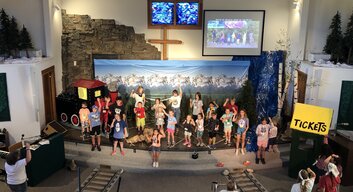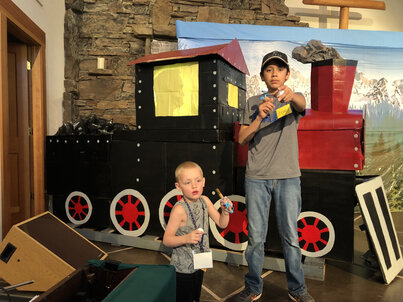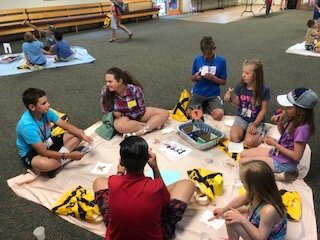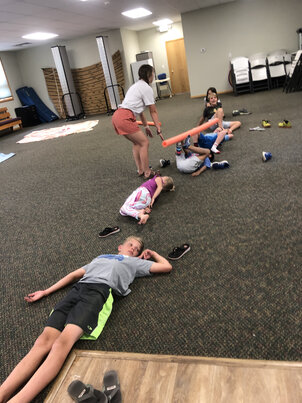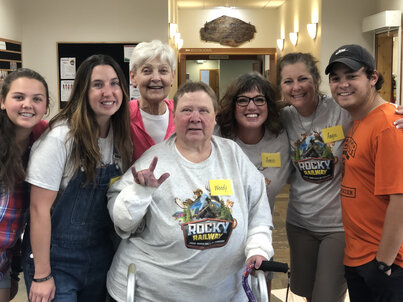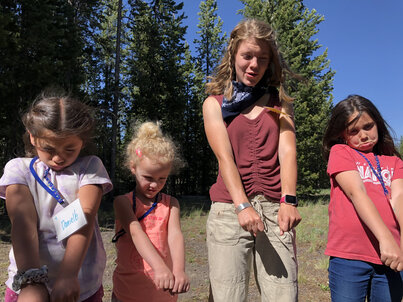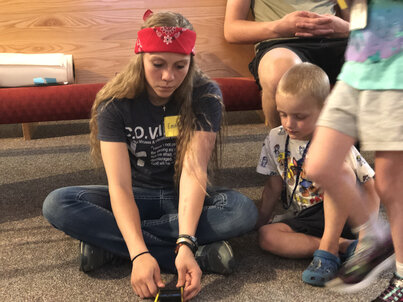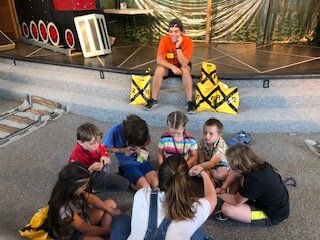 Opportunities of Service @ CPC
Weekly Church Cleaning
We are looking for additional worship leaders and music team members
There are opportunities to provide special music
Volunteer child care workers
Temple Veil
Temple Veil came to visit us again, and this time they led our entire service! Worship on August 1 consisted of Brysson and DeRock leading us in hymns...old favorites, and new, yet-to-be-released worship songs.
CPC Finances June 2021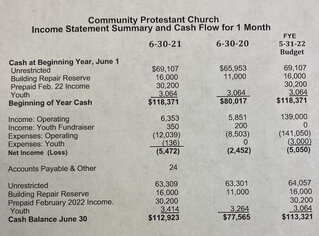 We wish a Happy Birthday to...
Pilar Collins August 20
John Colson September 10
God's blessings on your year!
Happy Anniversary
to John and Marysue Costello (August 3)
May you celebrate many more years together!
Community Protestant Church
Our address is: West Yellowstone, MT