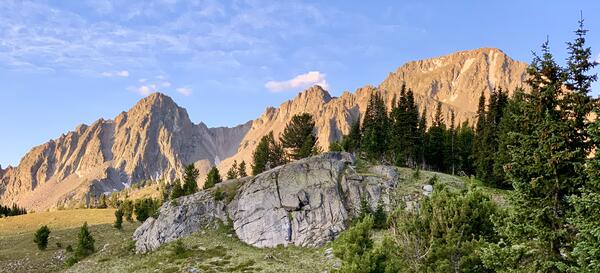 CPC NEWSLETTER
Winter 2022
RECENT EVENTS
November 21---Evening Thanksgiving celebration and service with the Baptist Church.
December 24---7 PM Christmas Eve Service
Being CPC
We have started off 2022 with a sermon series considering what it means to be Community Protestant Church. It is important to stay focused on our identity, calling and purpose as a church, so we are looking at some of the fundamentals of being a church. Specifically, we are trying to look at what it means to be CPC, a local church in West Yellowstone with a calling and purpose from God. Here are some of the ideas we have addressed so far.
Identity
First, we acknowledge that the Church consists of all who have experienced the regenerating and transforming work of the Holy Spirit and have become new creations in Christ. The Body of Christ consists of all true believers throughout time and history and around the world. We acknowledged that there is a unity in this body regardless of denomination or location. (Eph 4:4-6) This unity is expressed in several different images—family, flock, body, temple—throughout the New Testament.
In light of this larger understanding we also understand that the New Testament also addresses local bodies of believers—congregations and gatherings of believers in individual communities or households. So CPC is part of the universal ("catholic" is the word in the Apostles Creed) church but is also a local church, a gathering of believers in Jesus in a local community. We are one with believers in other congregations in our community as members of the universal church. We are neither better nor more important than other congregations or believers. However, we have a unique calling and purpose as a specific local congregation and we need to understand our calling and purpose together as CPC.
Calling and Purpose
Every church has three areas or spheres of ministry focus that give shape to the work and mission of a church. These areas of focus are melded together but can also be looked at separately. The first sphere is Godward. Our purpose is to give glory to God in all we do individually and together as a faith community. Our worship together is one aspect of being intentionally Godward in our focus. The great commandment calls us to "love the Lord our God with all our heart, soul, mind and strength." This is one purpose of gathering together every Sunday. Sometimes we take this Godward calling for granted and go through the motions without being intentionally wholehearted toward God.
A second area of ministry focus in every church is to be inward. We are called to "love one another". The church is called to train up and equip the body of Christ to maturity (Eph 4:12-16). Much of the ministry of the church must be directed toward Christian education and discipleship, in order to, help believer's become more confident in the truths of the faith and in their knowledge of Christ. Most importantly the body of Christ working together helps each believer grow into Christlike character marked by love. Along with teaching and discipleship our ministry to one another includes caring for one another's needs through loving acts of service. A danger every church faces is becoming more social gathering rather than training ground for love.
The final area of focus for every church is outward. Beyond loving God and loving one another we are also called to love our neighbors and even our enemies. The Great Commission calls us to go outside our community and make disciples. This focus often comes under the label of Missions and Evangelism. A specific question for us at CPC is how do we best love our community of West Yellowstone and share the good news of Christ with them. We can easily get so inward focused that we neglect the calling to "Go". This is certainly an area where we can grow more into our calling.
Fall Family Festival
We were able to serve, entertain, and minister to 176 children at our Fall Festival this year, along with many parents, babies and toddlers. It was a fun and busy night with many games, great costumes, lots of laughs, and Jesus. Dinner of chili and hot dogs was available to all. We had many fantastic volunteers this year and are so thankful for the donations of food and supplies, and helpers with planning, working the event, and clean up.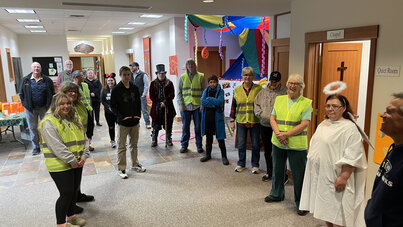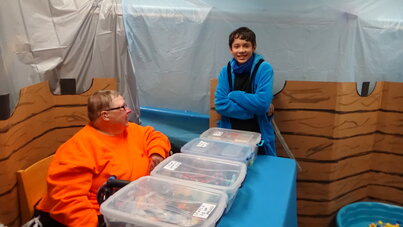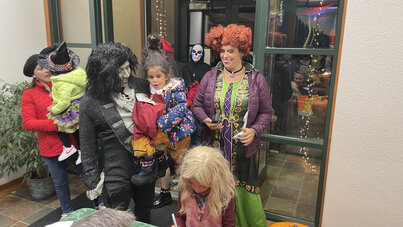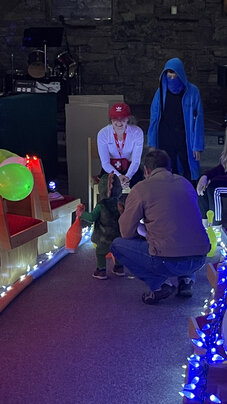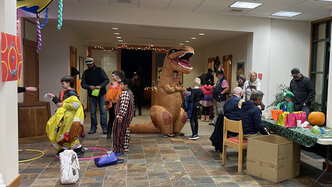 Christmas Eve Candlelight Service
We celebrated Christmas Eve with about 100 people from our community. Linda Todd directed the choir, Arrah Labolle treated us to a violin solo, and we rejoiced in our Lord's birth with beautiful music, readings, candlelight, and a message from Pastor Bob.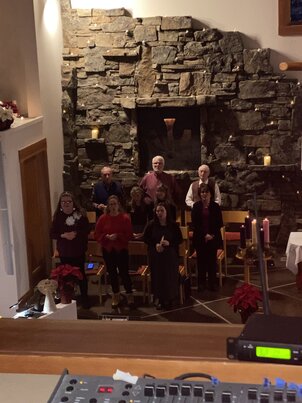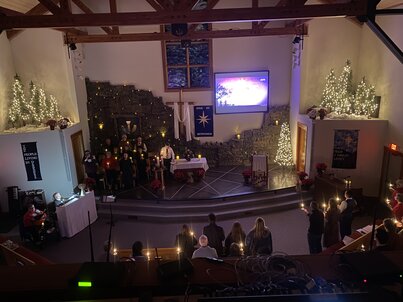 Opportunities of Service @ CPC
*Weekly Church Cleaning
*We are looking for additional worship leaders and music team members
*Volunteer child care workers
We wish a Happy Birthday to...
Linda Todd November 14
Wendy Harvey November 18
Ruth Ann Nydam December 4
Doc Stewart December 18
Marysue Costello December 22
Don Shearing December 23
Jackie Klatt December 24
Jeremy Huidekoper January 6
Lynn Busse January 7
Randy Roberson January 8
Barbara Rampy February 16
John Costello February 21
Joanna Welter. March 3
Bill Dick March 6
Bekah Everest March 6
Julia Everest March 6
Lander Scott March 17
God's blessings on your year!
Happy Anniversary to...
Ed & Barbara Rampy December 20
Bill & Nancy Dick December 30
Randy & Jeanine Roberson January 22
Don & Jeannine Shearing February 29
May you celebrate many more years together!
Our address is: West Yellowstone, MT