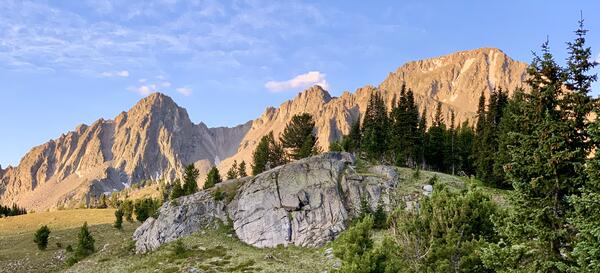 UPDATE.
We apologize if you are receiving this twice. We are updating our email list.
CALENDAR OF MONTHLY EVENTS
July 12 – Service, Bible study resumes, 9:00 & 11:15 am
July 19 – Service with communion
July 21 – Yellowstone Playhouse: Peter Pan, a Parody
July 26 – Service
To Mask or not to Mask?
I hate having to wear a mask! They are uncomfortable and hot. Breathing is difficult. But worst of all I can't see faces. No Smiles, no frowns, no facial clues to help our communication during conversations. It's almost as bad as having a beard. (Just kidding)
The session has decided we should encourage the congregation to wear masks unless we are already seated in the sanctuary. Even then it is ok to continue wearing your mask if you want. While the masks are of only limited effect in preventing the spread of the virus, evidence seems to indicate that there is some benefit and a decreasing of the risk. This evidence is always followed by the caveat that we must "continue social distancing and frequent hand-washing". To be honest even with frequent cleaning of our building and all the other precautions there is still risk.*
Some people think it is a bad idea to wear masks in church, you may be one of them. I am too. For all the resistance to wearing protective masks in the church, my experience tells me that folks at church are really good at wearing masks. It is actually something we do every week. Each Sunday morning before we walk in to worship we put on our church mask. We mask our pains. We mask our needs. We mask our sins, our mistakes, our failures, our doubts and our fears. We hope no one notices and in the process we miss out on the opportunities to grow and heal together.
I look forward to when we can be free from all masks.
Pastor Bob
*We understand that some people are at greater risk and are uncomfortable coming to church at this time. Also, if you are sick please stay home. This is a difficult season, filled with conflicting information. We miss having everyone together but God is much more understanding of what we all are facing and is gracious to us as we muddle through the mess.
SESSION AT WORK
The session met Tuesday, June 8.
Those attending the meeting discussed the state of the nation and our town in regard to the coronavirus and how that impacts our church.
In preparation for the annual meeting June 28, the session approved a budget based upon the amount of income last year. The fact is that our income could be less this next year as our congregation has changed in number and income stability. If the church giving is down this year, we will have to make some changes.
It was decided that the Annual Report would be ready for members to review on Sunday, June 21.
The group agreed to present the Faithlife App to those attending the annual meeting in a little more detail than previously done; as well as, ask their feeling about our meeting together for activities within the church at this time.
Notes From TWO of Our College Students
Carolanne Todd - I am very excited to be finishing my final year for my Bachelor of Religion with a minor in lay counseling. I only took 1 class last year due to funding problems. The church sent a scholarship which helped pay for the 1 class but, thanks be to God, Liberty University found me a PEL grant to pay for this year. Walmart also sent a scholarship to help pay for this year. In the fall semester, I will be taking 9 hours & in the spring I will take the final 6 hours. Mom says we are going to go to my graduation, even if we have to hitch hike. I waffle about walking at graduation, due to the cost, but realize how hard I've worked for this degree and feel I need to walk, if nothing else, to prove to myself I completed this degree. Thanks for the prayers as I have been on this journey.
Joanna Welter - You are often in my thoughts and prayers here in Vancouver. It has been a very challenging time here these first six months away, but I have received grace for every difficulty. I am glad to report that I did pass my first three courses from Winter term. I have also completed a one credit spring course. I have a couple of three credit courses to complete this summer. Yesterday, Friday July 3, in the middle of my last class of my first summer course, my ceiling sprung a leak. I spent the next hour changing buckets every five minutes until the new landlord came and found the main shutoff valve. They were working on the floor upstairs and accidentally put a nail through the water line to the radiator. Most of the water came down through the ceiling light fixture which I immediately turned off, but it did drip a couple of other places too, amazingly right next to, but not on, either my bed or desk, which I count as a blessing! It's all fixed now, and we used a wet vac and have a fan going to dry out the carpet today. That's enough excitement for me for a while.
A friend who graduated and left Vancouver, hoping to eventually come back, left her old bike for me to use. My housemate's dad fixed it up a little and lowered the seat for me and it seems to be working ok. I am near to two access points to bicycle routes in town so hopefully it will motivate me to get out more. I walk to a couple of parks near me sometimes. I went to get my first caramel-latte-to-go here in Vancouver the other day. I had only had one in the Regent bookstore before it closed due to Covid-19. I don't make coffee here but most days I have my homemade stevia cocoa and various types of tea.
I enjoy having a back yard. A family of chickadees had a nest in the tree across the alley next to us. The chicks have fledged now so I don't see them as much anymore. There's a black squirrel who sometimes naps in the sun on the wire where it adjoins the telephone pole. I think some bumblebees reside in a birdhouse on our fence. Sometimes I see a hummingbird, which is a treat.
I'm not sure what to tell you about what God is doing in my heart here except I have an assurance that he does have me here on purpose and is doing a deeper work than I could have imagined and would never have felt prepared to face. I am committed to keeping my heart open and to keep turning towards him even when it is painful, so he can do what he wants to do in me. I appreciate your prayers as I continue to seek God's presence and purpose, alert to each next step with him. I truly feel held and valued by God, even when I only sense it in glimpses.
It has been a treasured blessing to still be able to hear Pastor Bob's sermons online. I hear a rightness and goodness that I believe is God's inspiration for us to apply to our lives. We are truly a blessed congregation! I know you continue in your love for each other, so, keep it up, even as we have new opportunities in these different times.
God's grace and peace to you all.
ADVENTURES IN SUMMER?
Some people are asking, "When is summer going to get here?" We have had a few warm days, low to mid 80's, but for the most part, we have had a very cool summer so far. Temperatures between freezing to mid 60's have been the norm. August is coming though.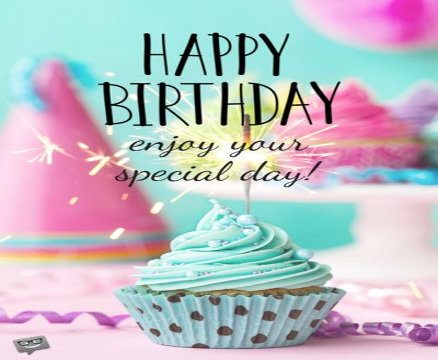 July 4 – Ed Rampy
July 21 – Jeannine Shearing
July 22 – Angie Everest
July 22- David Corliss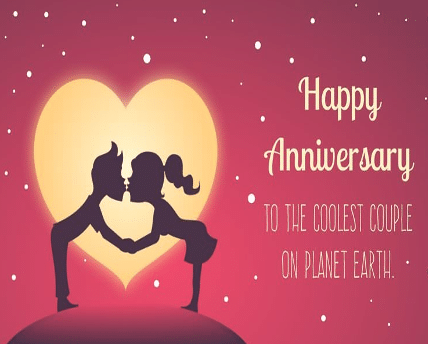 No anniversaries to celebrate. Too hot a month to wear that long, white dress and tuxedo? Or was it the buttercream wedding cake would melt in the heat?
Opportunities of Service @ CPC
Weekly Church Cleaning
We are looking for additional worship leaders and music team members
There are opportunities to provide special music
Volunteer child care workers
Special Music
July 5 Music Team
July 12
July 19 Linda Todd
July 26
Worship Leaders this month
7/5 Ken Davis
7/12 Dewey Dumsday
7/19 Emily Everest
7/26 Lynn Busse
Sharing Opportunities
If any of our summer residents have activities they would like to share with the rest of us, please send your information to Linda Todd at ltoddsoprano@ yahoo.com the last week of the month. We would like to know what you are doing so we all stay informed.
Prayer after Service
7/5 Ken Davis
7/12 Dewey Dumsday
7/19 Linda Todd
7/26 Jackie Klatt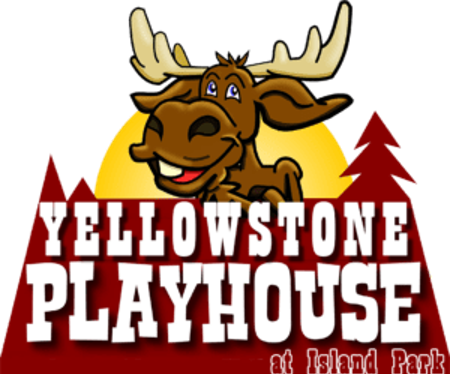 Seven of us had a "rip-snorting" time at Yellowstone Playhouse's musical Three Amigos! Showdown at Del TacoRanch on June 29th. They advertise laugh out loud family fun and they provide that and much more. We laughed until our sides hurt at the antics of the actors. I have never quite heard one of the Beatles songs and one from West Side Storysung that way. Two of the characters I remember were the daughter named Chalupa Del Taco & the Grandmother named Guacamole Del Taco. Put the daughters name in the song Maria from West Side Story & you have the makings for a hilarious song. Those attending were Wendy Harvey, Carolanne Todd, Dewey & TerriBeth Dumsday, Ken & Mary Davis and Linda Todd.
We are getting another group together to go on July 21st to see Peter Pan, A Parody. Should be another grand night of fun and laughs. For tickets, speak with Linda Todd at (406) 640-2174.
Community Protestant Church
Our address is: West Yellowstone, MT