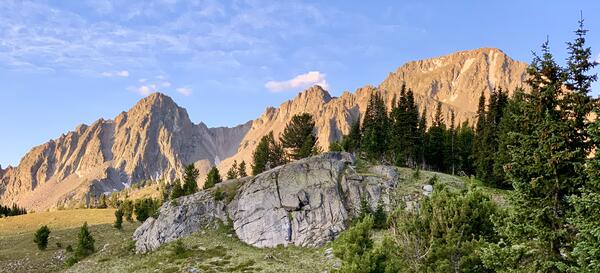 CPC HAPPENINGS
AUGUST 2020
Something Beautiful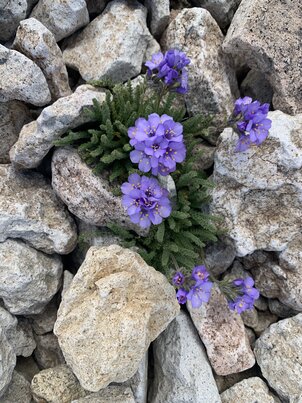 Prov. 15:1 A soft answer turns away wrath, but a harsh word stirs up anger.
James 1:19 Know this, my beloved brothers: let every person be quick to hear, slow to speak, slow to anger; 20 for the anger of man does not produce the righteousness of God.
2020 feels like a year of being stuck between a rock and a hard place. While climbing Mt Holmes with some of my family we came across this flower in the middle of the shale path. I don't know how it got there or how it could be thriving so beautifully but there it was. I wasn't thriving very well in the moment. I was feeling fatigued, exhausted and short of breath. (Sounds like some familiar symptoms of something I've heard about lately) The beautiful flower in the harsh circumstances perked me up and gave me some inspiration to continue on to the top.
Each of us has the opportunity, when those around us are feeling threatened, exhausted and overwhelmed, to be a beautiful encouragement. A cheerful comment can change a day for someone. Taking a moment to listen to someone else can bring meaning and reassurance into their lives. Pausing before we answer someone harshly can bring peace into potentially explosive situations.
We may be stuck in the rocky terrain of 2020 but with Jesus help we can be a blessing to others. Be patient! Be Kind! Be encouraging! Pray for one another! Lend a helping hand! Refrain from being critical. There is enough difficulty in our lives already. Let's bring light and hope to others.
CALENDAR OF MONTHLY EVENTS
August 2 – Service with communion
Bible study resumes, 9:00 & 11:15 am
August 9 – Service
August 16 - Service with communion
August 18 - Session meeting 5:30
August 23 - Service
August 30 - Service, Hymn Sing
The Everest Girls
I thought everyone might be interested in what the girls are planning for their futures.
Bekah is going to attend Miles Community College in Miles City, Montana taking general studies. She is hoping to play basketball next spring, Lord willing and Covid 19 cooperates.
Julia is going to attend St. Olaf College in Minnesota where she will be taking general studies. She hopes to run track and ski, again if the virus cooperates.
Emily is in her 4th year of general studies working towards a degree in Elementary Education with a Minor in Worship Arts. She leads a Bible study with other students and is learning to play the guitar.
ADVENTURES IN SUMMER
Some people are asking, "When is summer going to get here?" We have had a few warm days, low to mid 80's, but for the most part, we have had a very cool summer so far. Temperatures between freezing to mid 60's have been the norm. August is here with warm days. So far it hasn't made it into the 90's yet. Thank God.
The Music of Our Life
He withdrew….to a solitary place. Matthew 14:13
There is no music during a musical rest, but the rest is part of the making of the music. In the melody of our life, the music is separated here and there by rests. During those rests, we foolishly believe we have come to the end of the song. God sends us times of forced leisure by allowing sickness, disappointed plans, and frustrated efforts. He brings a sudden pause in the choral hymn of our lives, and we lament that our voices must be silent. We grieve that our part is missing in the music that continually rises to the ear of our Creator. Yet how does a musician read the rest? He counts the break with unwavering precision and plays his next note with confidence, as if no pause were ever there.
God does not write the music of our lives without a plan. Our part is to learn the tune and not be discouraged during the rests. They are not to be slurred over or omitted, nor used to destroy the melody or change the key. If we will only look up, God Himself will count the time for us. With our eyes on Him, our next note will be full and clear. If we sorrowfully say to ourselves, "There is no music in a rest," let us not forget that the rest is part of the making of the music. The process is often slow and painful in this life, yet how patiently God works to teach us! And how long He waits for us to learn the lesson! John Ruskin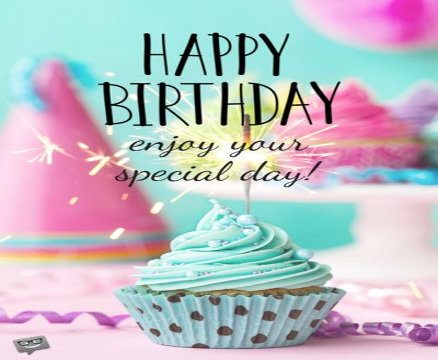 August 10 – Russ Willis
August 17 – Mary Willis
August 20 - Pilar Collins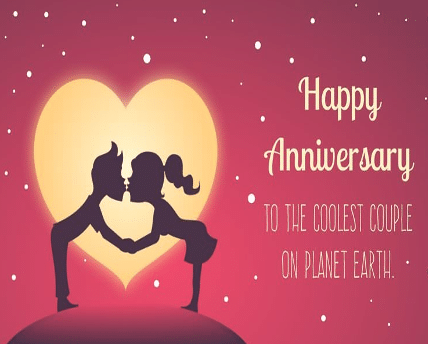 August 3 – John & Marysue Costello
August 17 - Jim & Ann Criner
August 19 - David & Jamie Corliss
August 22 – Aaron & Amy Freed
Opportunities of Service @ CPC
Weekly Church Cleaning
We are looking for additional worship leaders and music team members
There are opportunities to provide special music
Volunteer child care workers
Special Music
August 2 Music Team
August 9
August 16
August 23 Dan & Lynn Busse
August 30
Worship Leaders this month
8/2. Marysue Costello
8/9 Emily Everest
8/16 Ken Davis
8/23 Dewey Dumsday
8/30 Lynn Busse
Sharing Opportunities
If any of our summer residents have activities they would like to share with the rest of us, please send your information to Linda Todd at ltoddsoprano@ yahoo.com the last week of the month. We would like to know what you are doing so we all stay informed.
Prayer after Service
8/2. Marysue Costello
8/9 Linda Todd
8/16 Ken Davis
8/23 Dewey Dumsday
8/30 Jackie Klatt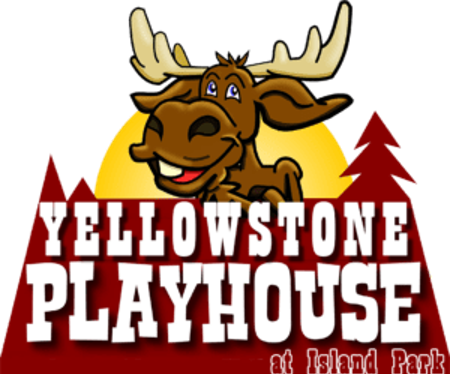 Pictures and information will be in the September newsletter pertaining to trips CPC people have made.
Community Protestant Church
Our address is: West Yellowstone, MT