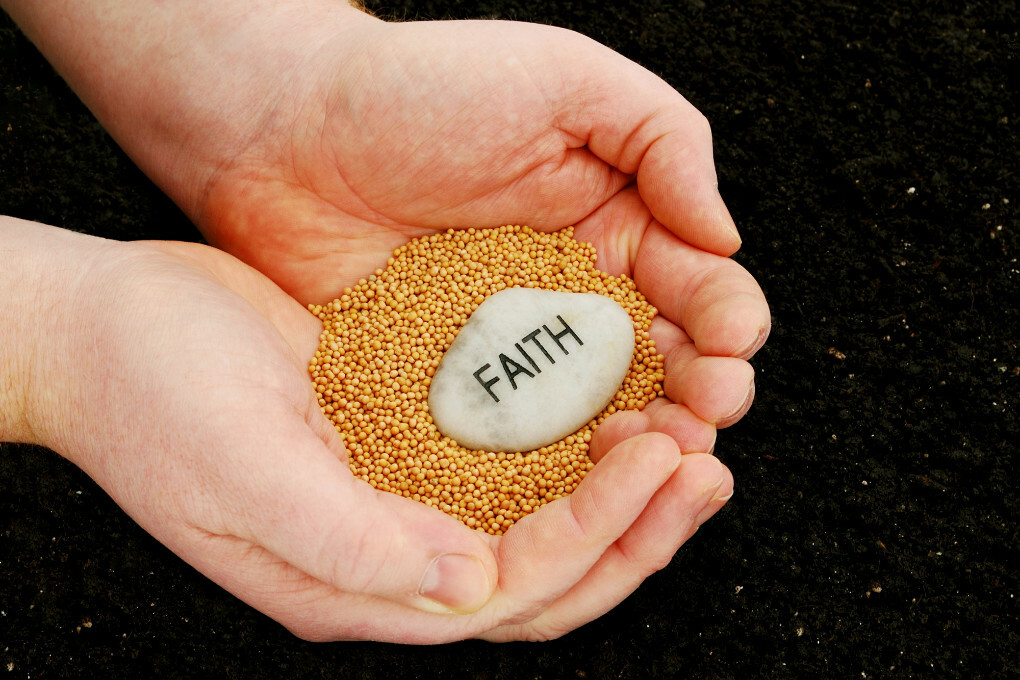 Community Presbyterian Church (Leavenworth, IN)
October 6, 2019
WORLD COMMUNION SUNDAY
WELCOME


PRELUDE
*CALL TO WORSHIP
L: Trust the Lord and do good; live in the land, and farm faithfulness.
P: Enjoy the Lord, and he will give what your heart asks.
L: Commit your way to the Lord!
P: Trust him! He will act and will make your righteousness shine like the dawn,…
*PRAISE & CELEBRATION
"Just As I Am" 1,2,5 #306(G)
CALL TO RECONCILIATION
L: Faith, hope, love have all been passed on to us, not so we can hoard these gifts for ourselves, but so we might share them with others. Let us lift our prayers to the One who is always ready to place forgiveness in our hearts, as we tell how we have not done this in our lives.
PRAYER OF FORGIVENESS
P: We think if we turn off the media, we will not need to listen to the voices of our neighbors, God of all the world. We are blessed with family and friends, and so do not know the lonely. We are at ease in a world which is troubled, and so do not notice the bitter tears of others. Because we are people of affluence and privilege, we cannot understand those who are broken by the anger and brutality of the world.
Yet, you know, God of the sufferers. You hear the cries of those living in oppression, and call us to listen. Your tears mingle with those whose children lie mangled or dead in war zones, and would have us be peacemakers. Your faithfulness is great, when ours seems so futile, yet you would have us serve the world alongside your Child, Jesus, even as he served us with his life and gifts. Amen.
ASSURANCE OF PARDON
L: Call this to mind: God is ever faithful; hope is the gift passed on to us, love is the gift we can share with others; God's mercies never come to an end.
P: Great is God's faithfulness to all people, in all places. Thanks be to God, who has given us the promise of life in Christ Jesus our Lord! Amen.
PRAYER OF THANKSGIVING
L: May God be with you.
P: And also with you.
L: People of God, lift up your hearts.
P: We lift them to the One who cradles our hearts in loving hands.
L: People of God, let us give thanks to the God who sets a Table for us.
P: We praise the Lord our God who welcomes us with open arms.
READING
Psalm 137


"Alongside Babylon's streams, there we sat down, crying because we remembered Zion. We hung our lyres up in the trees there because that's where our captors asked us to sing; our tormentors requested songs of joy: "Sing us a song about Zion!" they said. But how could we possibly sing the Lord's song on foreign soil? Jerusalem! If I forget you, let my strong hand wither! Let my tongue stick to the roof of my mouth if I don't remember you, if I don't make Jerusalem my greatest joy. Lord, remember what the Edomites did on Jerusalem's dark day: "Rip it down, rip it down! All the way to its foundations!" they yelled." "Daughter Babylon, you destroyer, a blessing on the one who pays you back the very deed you did to us! A blessing on the one who seizes your children and smashes them against the rock!" (Psalm 137:1–9, CEB)
SPECIAL MUSIC
Our choir makes a joyful noise to the Lord.
SERMON
Sermon Title: "Measuring Faith"
by Pastor Mick Finch
Sermon Text: Luke 17:5-10
"The apostles said to the Lord, "Increase our faith!" The Lord replied, "If you had faith the size of a mustard seed, you could say to this mulberry tree, 'Be uprooted and planted in the sea,' and it would obey you. "Would any of you say to your servant, who had just come in from the field after plowing or tending sheep, 'Come! Sit down for dinner'? Wouldn't you say instead, 'Fix my dinner. Put on the clothes of a table servant and wait on me while I eat and drink. After that, you can eat and drink'? You won't thank the servant because the servant did what you asked, will you? In the same way, when you have done everything required of you, you should say, 'We servants deserve no special praise. We have only done our duty.' "" (Luke 17:5–10, CEB)
COMMUNION CELEBRATION
*"Let Us Break Bread Together" #162 (G)
This is the Lord's Table. It does not belong to Community Presbyterian. Therefore all who the Lord has called to this Table is welcome.
Serving of the people.
PRAYER & OFFERING
MORNING PRAYER
MORNING OFFERING
*Doxology #39(G)
*HYMN
"We've a Story to Tell" #502(G)
SENDING
L: God would send you forth into the loneliness of the world.
P: we would call this to mind, as we go to embrace all the rejected and forgotten.
L: Jesus would send you forth into the bitterness around us,
P: we would call this to mind, as we seek to have all voices heard, all grief comforted.
L: The Spirit would send you forth into the brokenness of others,
P: we would call this to mind, as we carry peace and love to neighbors and strangers.
ANNOUNCEMENTS
October 27th – Bartimaeus will be our guest speaker.


It is Per Capita time again. Here is the breakdown:
Per capita for 2019 is $40.00.
Per capita supports constitutionally mandated structures and committee expenses of:
$27.24 - Presbytery
$ 3.81 - Synod
$ 8.95 - General Assembly
OCTOBER CELEBRATIONS
Sam Mason (4)
Don Cook (6)
Grace Wilson (6)
Pat Ramsey (17)
Elaine Stephenson (27)
David & Reva Wilkens- - Anniversary (5)
PRAYER LIST
Shirley Mason, Fred Ridge, Dottie Cox, Masako Uthuppuru, Kevin Wallen, Eric Morris, Duke & Pat Humphrey, Jennifer Rosen, John Elsler, Josie Breeden, Jim Johnson, Maria Lenard, Laverne Allen, Dorothy Nelson


Shut-Ins
Tincie McCuthcheon
Let us get to know you!
Please take a moment to send us your information so that we may stay connected with you. Your information is carefully managed and protected.
How did you hear about us?